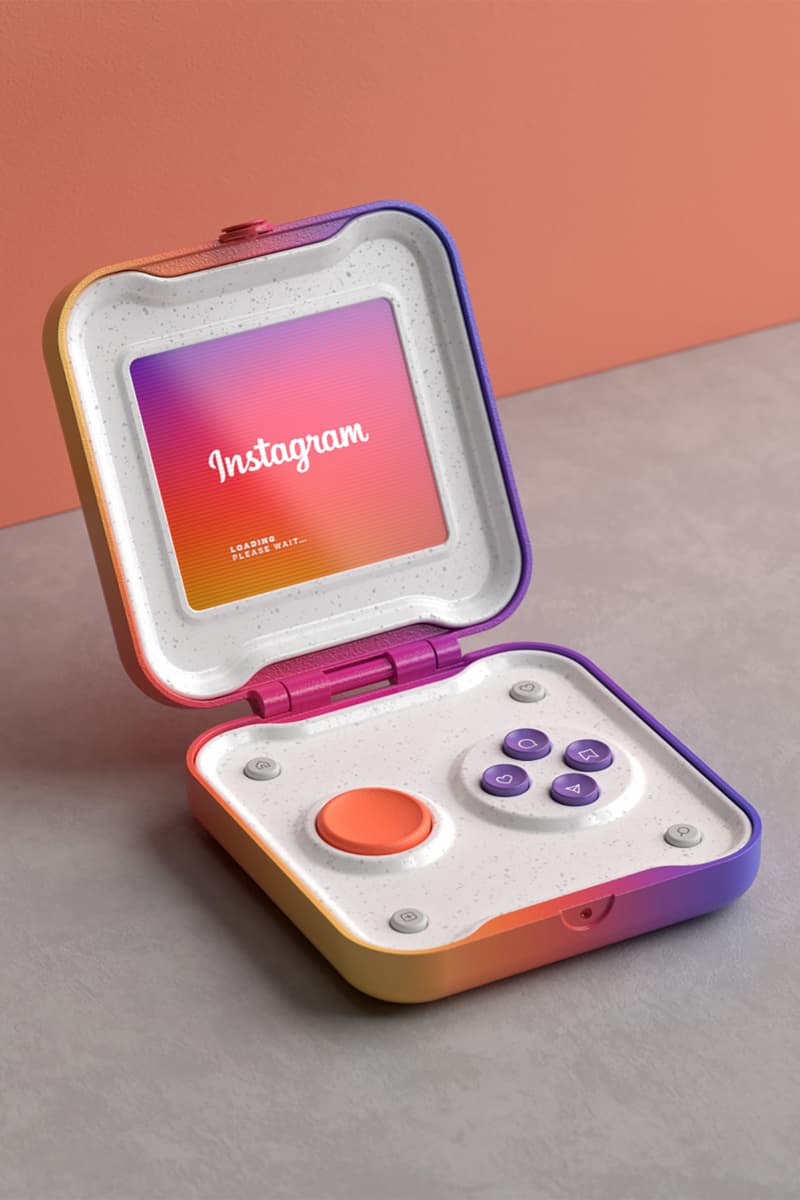 1 of 2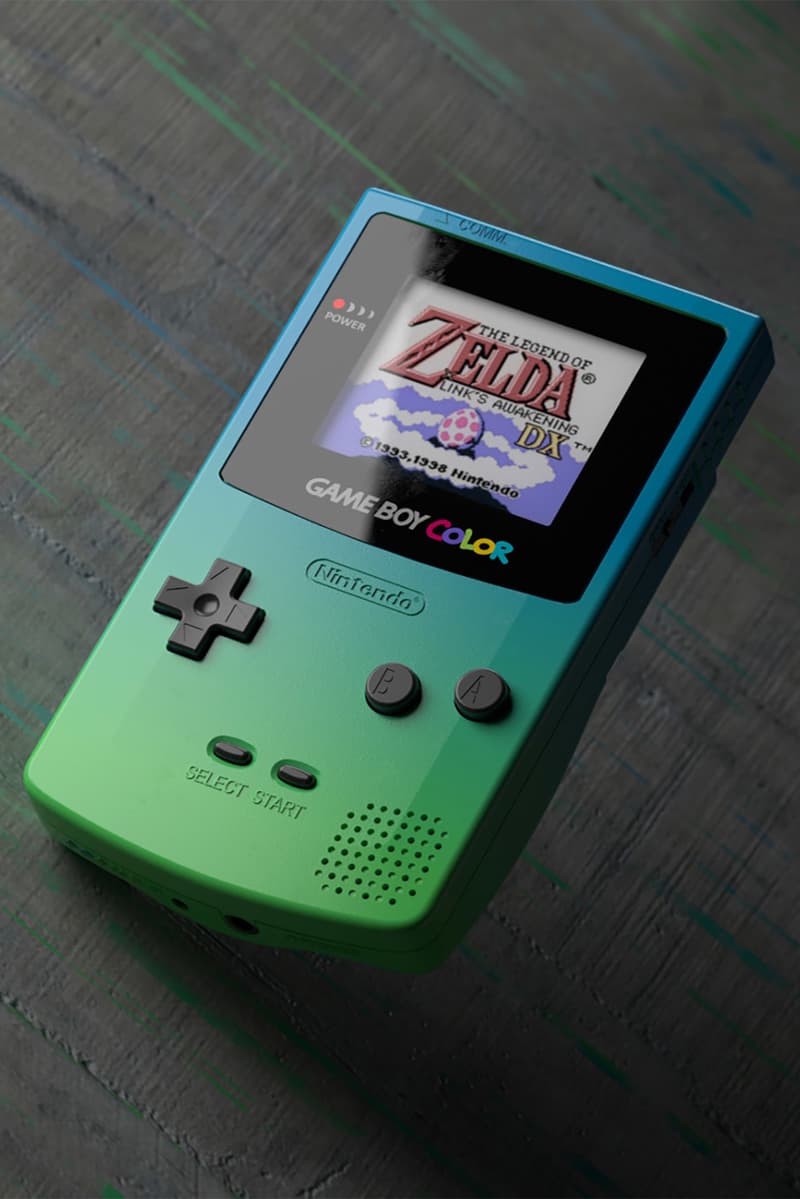 2 of 2
Art
Julien Rivoire Is the 3D Artist Behind These Nostalgic Digital Renders
The art director breaks down his creative process and '90s inspiration.
Julien Rivoire Is the 3D Artist Behind These Nostalgic Digital Renders
The art director breaks down his creative process and '90s inspiration.
You may have come across a conceptual handheld Instagram device on your feed recently, wondering if it was legitimate or not. The Game Boy Advance SP-inspired rendering, which went viral on social media, was created by Lyon-based 3D artist and art director Julien Rivoire.
After over 10 years of working as a graphic designer, the French creative realized that there's more he'd like to do than illustration. The moment he discovered the wonders of 3D rendering and how he was able to quickly develop his ideas into captivating images, Rivoire made the transition to become a 3D artist. "It's the perfect mix between digital art and photography," he tells HYPEBAE.
Since then, Rivoire has had the opportunity to work with an impressive list of brands including Louis Vuitton and Nike. During his free time, the artist produces nostalgic content inspired by his childhood in the '90s — "The Gaming Room" and "Winamp Portable Player" are just some examples. "[My creative process] usually starts with memories of things I loved as a kid or a teenager," Rivoire explains. "Sometimes it's just about some details in their design or a nostalgic feeling that comes to mind."
Here, Rivoire talks to us about the concepts behind some of his most innovative artworks, how COVID-19 has affected his workflow and his future plans as an artist. Read on for our interview, and head over to Rivoire's website to browse more of his portfolio.
View this post on Instagram
Can you tell us a little bit about your professional background and what ultimately led you to pursue becoming a 3D artist?
I was a graphic designer for over 10 years and worked on a number of projects including record covers, T-shirt designs, posters and more. However, I eventually hit a wall and realized illustration wasn't my thing, because I'm a terrible drawer. I have also always been interested in photography but didn't have the skillset to produce eye-catching images. So when I discovered 3D, I realized it was the most convenient way to create the ideas I had in mind, because it's the perfect mix between digital art and photography.
What's the creative scene like in Lyon?
It's pretty good. There are a handful of talented fashion designers in the city. There are also many design studios working on print media and 2D illustration, and immersive spaces dedicated to virtual reality and video games.
View this post on Instagram
Your clientele includes well-known brands like Louis Vuitton and Nike. Which project in your career are you the proudest of? 
It's usually hard for me to reply to that question because I can get bored with my artworks easily, especially after working on them for days. I definitely love my client work, but the projects I'm the proudest of are the spontaneous ones like the "Winamp Portable Player" I did some time ago. I'm also pretty happy with the various illustration and animation pieces I did for Devialet, a French audio tech company.
What other companies do you dream of working with down the line?
I'd definitely love to work with Nintendo, Xbox or PlayStation for product renders or concept designs someday.
Can you walk us through what your creative process is like and how you execute your digital renders?
For my most recent visuals, it usually starts with memories of things I loved as a kid or a teenager. It can be a product, toy or an item such as a VHS, a book or an old commercial. Sometimes it's just about some details in their designs or a nostalgic feeling that comes to mind. I'm also very into the present-day product designs that rely on minimalism and high-end materials, so I love to mix both of those features. When an idea pops in my head, it's also a good opportunity for me to train myself in modeling and improving my texturing technique.
View this post on Instagram
You've produced quite a bit of nostalgic content. What was the inspiration behind "The Gaming Room"?
This one comes from the many hours I sat in front of my PC in the '90s playing video games and listening to badly encoded MP3s instead of doing my homework. I wanted to create something original and funny with Windows' signature Start Menu. So I started modeling it as a kind of plastic toy or board game, but I wasn't able to achieve something that looked aesthetically pleasing. I asked myself, "How would it look if it were bigger?" and used an architectural element in a 3D space instead.
Your latest "Instagram Handheld Device" went viral. What influenced you to create that?
The influences for this one are the Polly Pocket and Mighty Max toys from the '90s, as well as the old Nintendo handheld game systems like the Game Boy SP or the Game & Watch series. I wanted to mix all that with a contemporary and popular app that we are all using today. I wanted to produce a render to show how it would look like if there was a crossover between the old and new trends.
View this post on Instagram
In what ways has COVID-19 affected your workflow and future plans as an artist?
I was already working from home when it started, so it didn't change much compared to people that used to work in studios or agencies. However, it was quite hard to be inspired or motivated for the first few weeks. I felt like watching movies or chatting with my friends instead of being in my office. It was like every idea that I had wasn't good enough to post online. I guess a lot of people felt kind of blank because of the whole situation.
My workflow hasn't changed though. Clients are still contacting me and I still have ongoing projects. This whole COVID situation has actually inspired me to bring more joy through my visuals. I'm also constantly thinking about ways to cheer people up, especially those in need.
View this post on Instagram
What advice do you have for aspiring creatives who are trying to break into the industry?
Just have fun and be passionate about what you do. I guess it's the best way to learn and become better and happier. There are a lot of great tutorials or talks about 3D on YouTube or podcasts. You also have access to videos and articles now about certain areas in design and art.
On the other hand, you should really incorporate things that you love into your creations – your passion for sports, food, automobiles, video games, clothes, puppies, scrapbooking, matchboxes or whatever it is. If your goal is to produce images or animations that you love to look at, I'm sure people will eventually love them too and clients will find you. Learning 3D can be frustrating and tiresome but it's also very rewarding. Just keep practicing and you'll improve over time.
Share this article