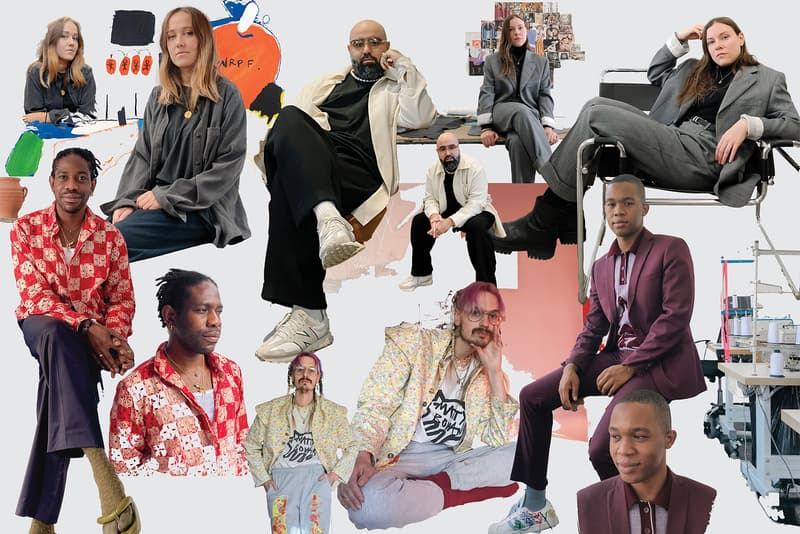 Fashion
Bethany Williams, Casablanca and Matty Bovan Are Among 2021 Woolmark Prize Finalists
The Advisory Council welcomes a new member: Naomi Campbell.
Bethany Williams, Casablanca and Matty Bovan Are Among 2021 Woolmark Prize Finalists
The Advisory Council welcomes a new member: Naomi Campbell.
The Woolmark grand prize, which Richard Malone won earlier this year, is an award given to an emerging designer who gets to receive financial aid from the organization in order to grow their business. With 2020 coming to a close, Woolmark has announced the six finalists of its 2021 competition: Bethany Williams, Casablanca, Kenneth Ize, Lecavalier, Matty Bovan and Thebe Magugu.
According to a press release, all designers will have to produce a "Merino wool collection highlighting transparency throughout their supply chain with NFC technology from partner Blue Bite and a Common Objective sustainability roadmap." The theme for 2021 is "less is more," which aims to celebrate the process of slow and responsibly-produced fashion and craftsmanship. New Woolmark Prize Advisory Council member Naomi Campbell shared her thoughts on the upcoming competition:
"It is my pleasure to support the International Woolmark Prize. Now more so than ever, in these incredibly challenging times for our industry, we must continue to support and nurture the emerging voices in fashion design. They are the future, and I look forward to seeing what creative and innovative work comes out of this year's entries to push our industry's ongoing mission in diversity and sustainability."
The winner will receive a grand prize of $200,000 AUD (approximately $146,000 USD) to invest in their own brand, while another designer will be awarded the Karl Lagerfeld Award for Innovation. Like last year, this reward will offer the creative $100,000 AUD (approximately $73,000 USD).
Stay tuned while we wait for the winners to be announced next year.
Share this article