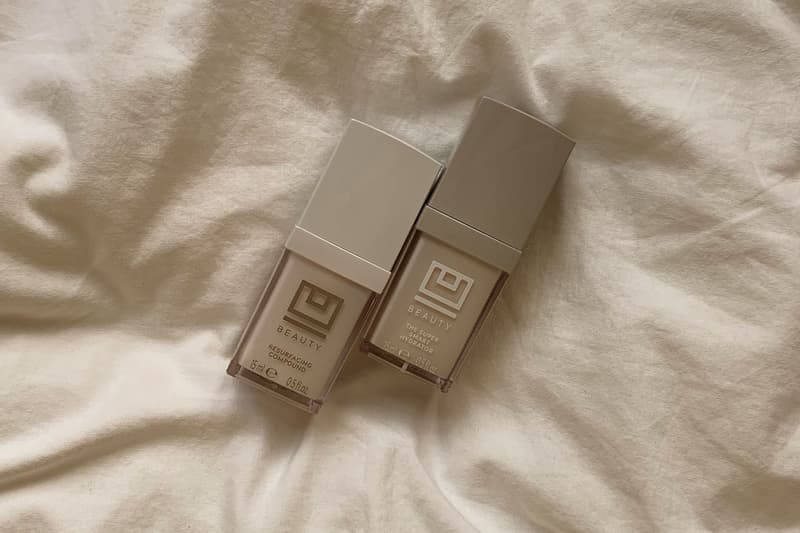 Beauty
Give Yourself a Facial at Home With U Beauty's Skincare Products
The Resurfacing Compound and Super Smart Hydrator will keep you moisturized all winter long.
Give Yourself a Facial at Home With U Beauty's Skincare Products
The Resurfacing Compound and Super Smart Hydrator will keep you moisturized all winter long.
With the cooler and drier winter days ahead of us, searching for the ultimate moisturizers and serums to keep our skin plump and healthy is key. After trying out U Beauty – a clean, vegan skincare line launched by Tina Craig (widely known for her fashion blog, Bag Snob) – I've finally settled on two products to help with hydration throughout the season.
After learning that Tina was launching her own beauty brand, I knew it would be one to trust, as I vividly remember reading through her 13-step nighttime skincare routine. When I first got my hands on the Resurfacing Compound and the Super Smart Hydrator, I could instantly sense that the entrepreneur had translated her passion for beauty and skincare into the two products. Both arriving in minimal gray bottles, the moisturizers are formulated to keep the skin hydrated throughout the day.
Continue reading for my honest thoughts on U Beauty's Resurfacing Compound and Super Smart Hydrator, available via stockists like Net-a-Porter. You can head over to the brand's website to learn more.
Boasting a subtly sweet scent, this lightweight gel-like formula gives the feeling of a luxe facial, something that most of us aren't able to experience at the moment. Designed to smooth and brighten the skin, the product gently reduces pores and dark spots. A little goes a long way with the Resurfacing Compound – every morning and evening, my face feels hydrated and plump with just one pump of the solution. At night, I pair the product with a short gua sha massage for deeper absorption to achieve the optimal effect.
Unlike the Resurfacing Compound, the Super Smart Hydrator may seem to have less of a moisturizing effect at first due to its thicker and drier consistency. However, when the two are used together, I find that the moisturizer absorbs well, keeping my complexion hydrated without leaving it wet like some water-based products do. The formula is powered by U Beauty's very own HYDRA-SIREN Capsule, which transports more water to the deep layers of our skin. Featuring five different types of hyaluronic acid, the product works to moisturize the skin all day long.
Share this article