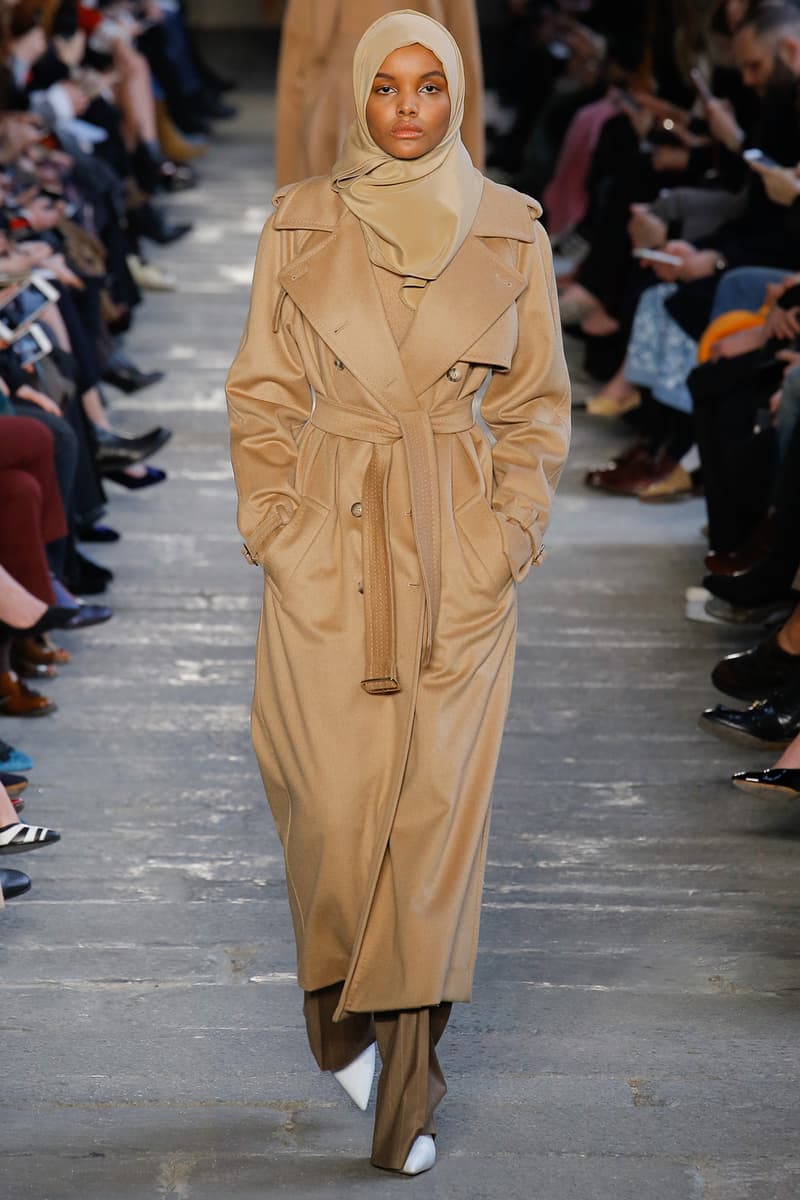 Halima Aden Will No Longer Compromise Her Religious Beliefs for Fashion
"I have finally realized where I went wrong in my personal hijab journey."
Culture
Halima Aden Will No Longer Compromise Her Religious Beliefs for Fashion
"I have finally realized where I went wrong in my personal hijab journey."
Back in 2016, Halima Aden made history for wearing a hijab and burkini at the Miss Minnesota USA pageant show. This ultimately led her to sign on with IMG Models and her first New York Fashion Week gig at Max Mara's runway show.
However, earlier this week, Aden took to her Instagram Stories to post a series of images demonstrating the times she had lost touch with her beliefs due to the influence of working in the fashion industry. "My hooyo macaan (mother) has been pleading with me for years to open my eyes," she wrote. "Thanks to COVID and the break away from the industry, I have finally realized where I went wrong in my personal hijab journey."
In one of her Stories, the model shared a campaign she did for Rihanna's Fenty Beauty and said: "This was my first ever fashion campaign and it was thanks to @badgalriri. Sis let me wear the hijab I brought to set. This is the girl I'm returning to. The real Halima."
In another slide, Aden shared her feelings about being "a minority within a minority" and expressed: "I can only blame myself for caring more about the opportunity than what was actually at stake. I blame myself for being naive and rebellious. What I do blame the industry for is the lack of Muslim women stylists."
Aden will only be accepting jobs if her hijab is visible. "This is the standard moving forward if you want to work with me. Come correct or don't come at all," she states.
Head over to Aden's Instagram account and watch the entire post under her "Hijab Story" highlight for more details.
Share this article