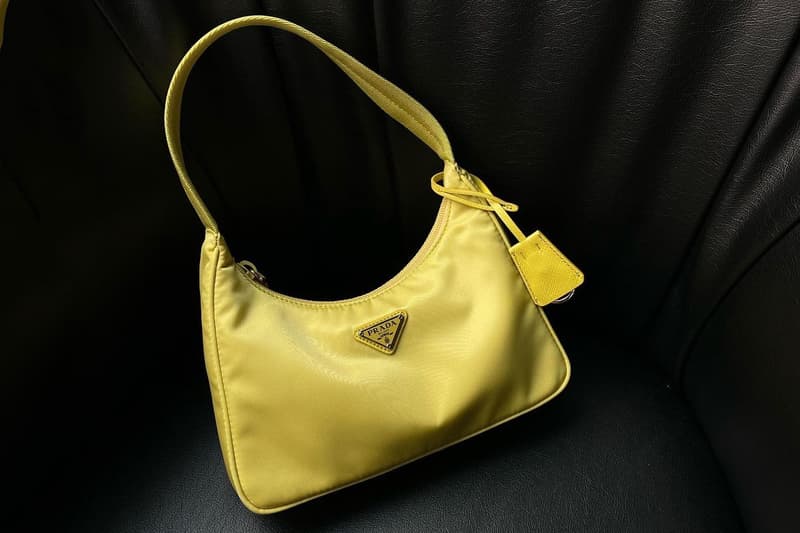 Fashion
The Best Vintage Bags to Treat Yourself to This Holiday Season
Or why not gift vintage Louis Vuitton, Dior and more to your loved ones?
The Best Vintage Bags to Treat Yourself to This Holiday Season
Or why not gift vintage Louis Vuitton, Dior and more to your loved ones?
The holiday season is often the most hectic month in the year, due to all the shopping and errands needing to be done. Whether you have a mile-long list of people you want to buy presents for, or if you only have a select few, there's nothing worse than buying items that won't last or won't be appreciated for more than one season.
Sustainability is becoming increasingly important as the detrimental effects of the fashion industry impacts the environment, which is why we're taking a look at a handful of vintage designer bags you can shop. Whether you want to treat yourself to a nice piece or someone else, options from Gucci, Dior, Louis Vuitton and more are readily available, and a pre-loved piece will continue to be loved for years and years.
Peep our top picks from Vestiaire Collective below, and let us know if you'll be shopping vintage this holiday season.
Dior Saddle Bag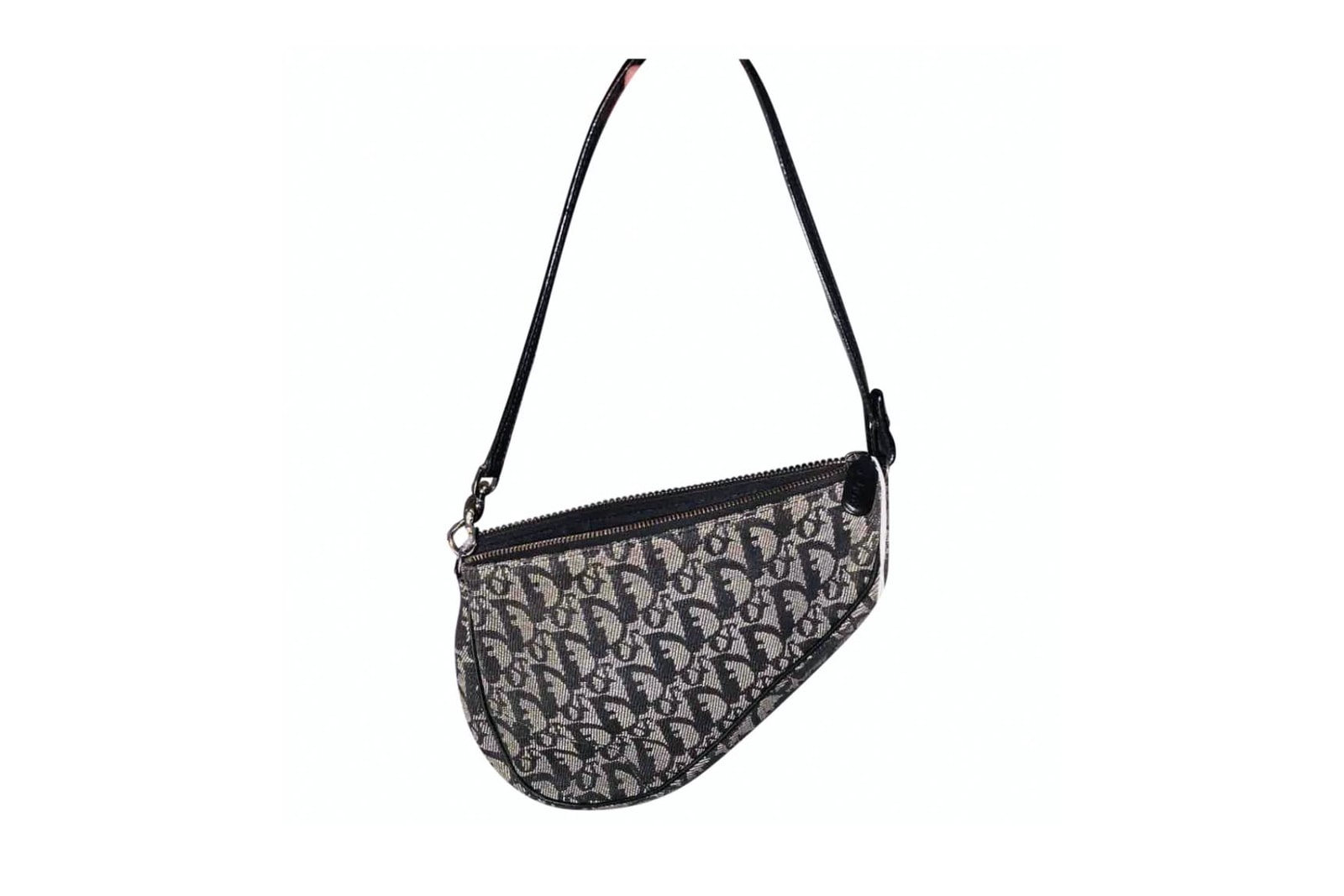 The Saddle bag is perhaps one of Dior's most iconic silhouettes, and following its resurgence over the past two years, sites like Vestiaire Collective are full of pre-loved versions of the signature bag. Ranging from smaller monogram purses, to bigger cross-body pieces from Kim Jones' mens collection, you'll be able to find a handful of options.
Price: The cheapest bags go for around $350 USD, and the most expensive are listed at $28,000 USD. Peep the options here.
Gucci Jackie Bag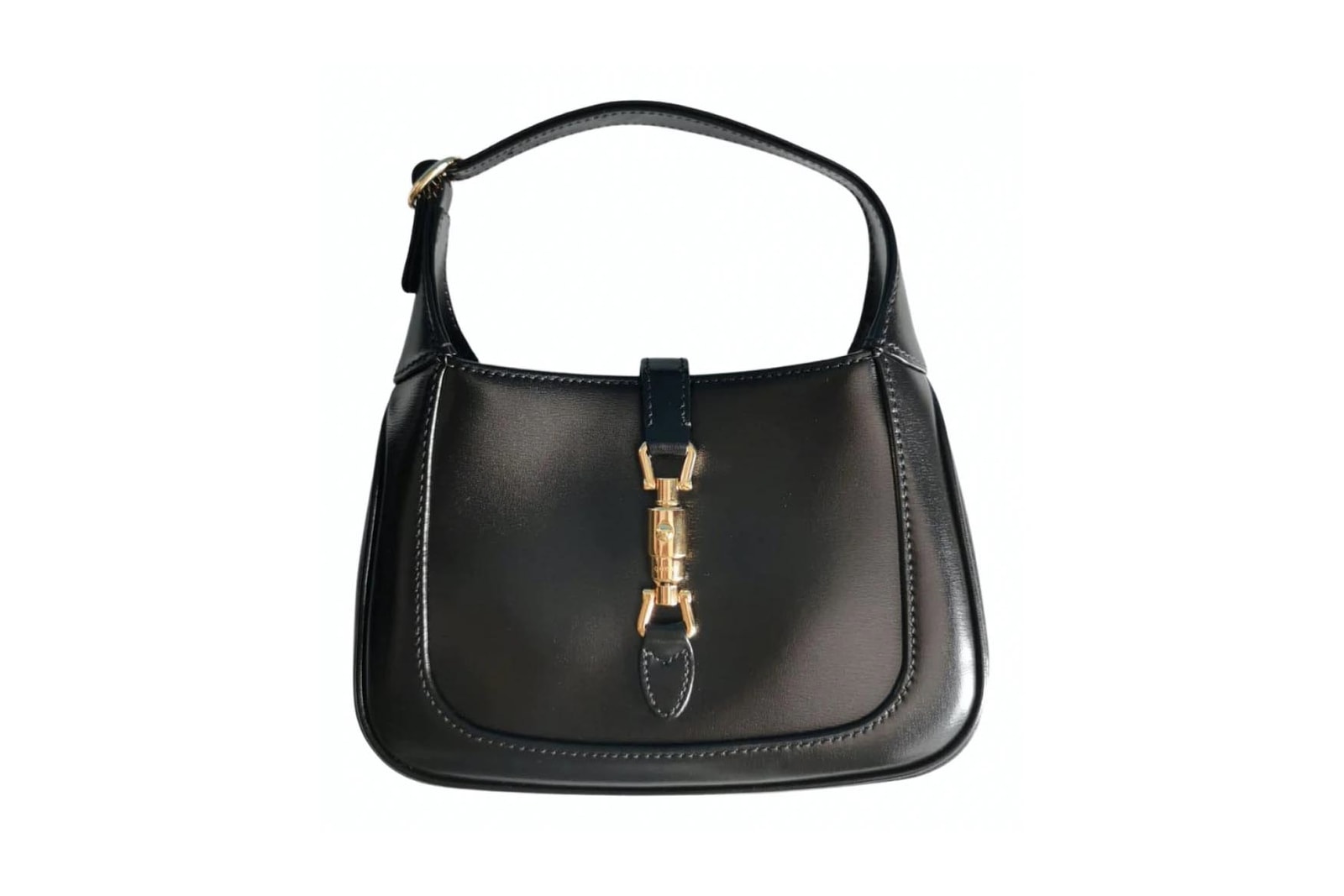 Gucci brought back the Jackie bag this year, and many old goodies have started popping up since. The classic silhouette is the perfect everyday bag, sporting only a simple gold clasp at front as well as the bag's retro-inspired shape.
Price: The cheapest options go for as little as $100 USD, which is a great price to pay for a designer bag. The most expensive piece is currently listed at approximately $9,000 USD. Check them out here.
Loewe Puzzle Bag

The Loewe Puzzle bag may be slightly newer than some of the bags on this list, but there's no doubt that the silhouette is just as popular. If you're on the lookout for a colorful everyday piece, it's worth considering a Puzzle bag – especially seeing as the piece comes in several different sizes.
Price: You can get your hands on a version of the Puzzle bag for around $500 USD, but they are selling for as high as $2,900 USD. Take a closer look at the versions available here.
Prada Tessuto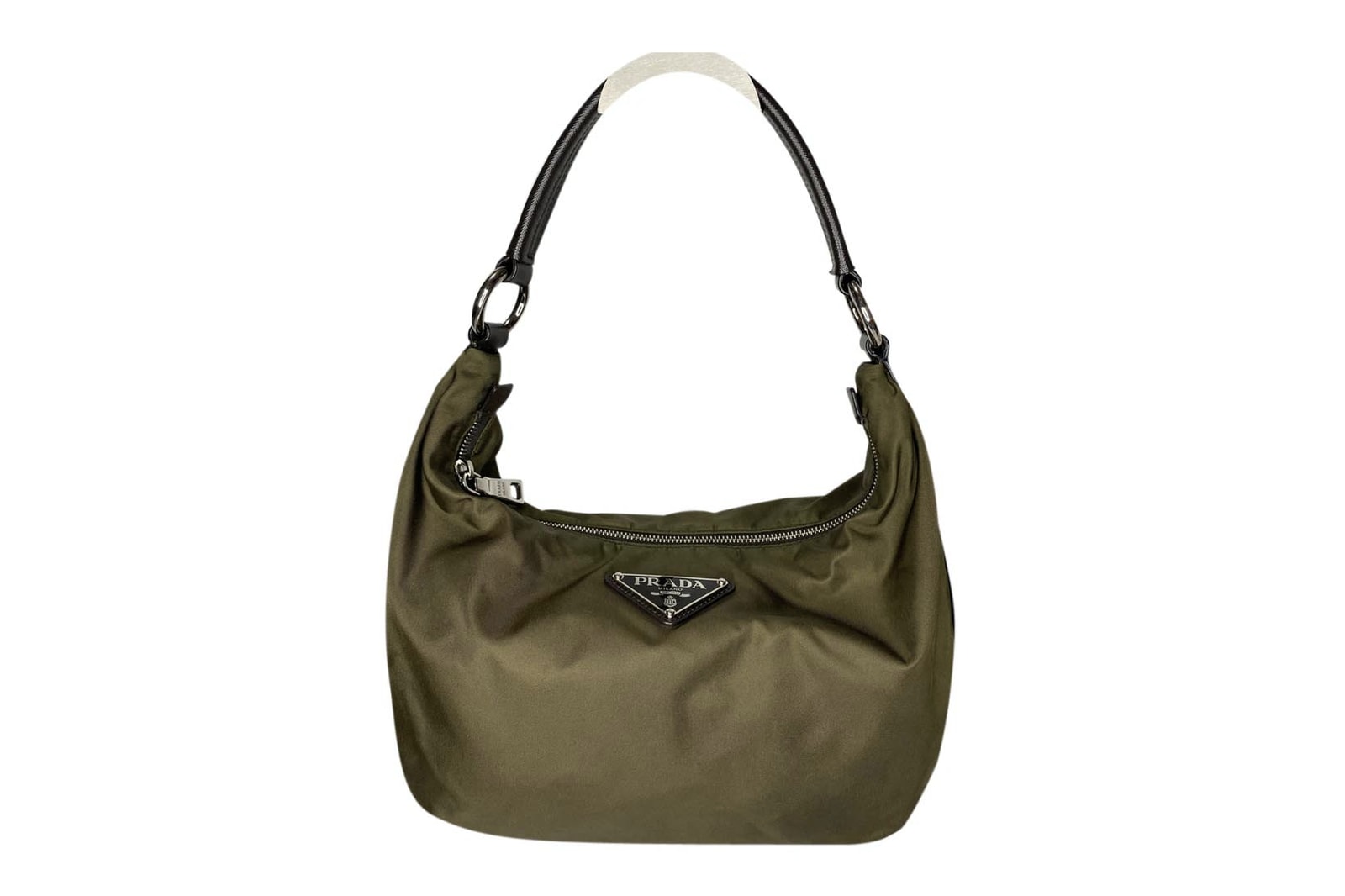 Prada's signature nylon bags will never go out of style, and the Tessuto bag is one of the most affordable designer bags out there. Coming in several shapes and color options, you'll be able to find one for every mood.
Price: If you're lucky, you can snag one for about $100 USD, whilst the most expensive alternatives fall around $3,400 USD here.
Gucci Marmont Bag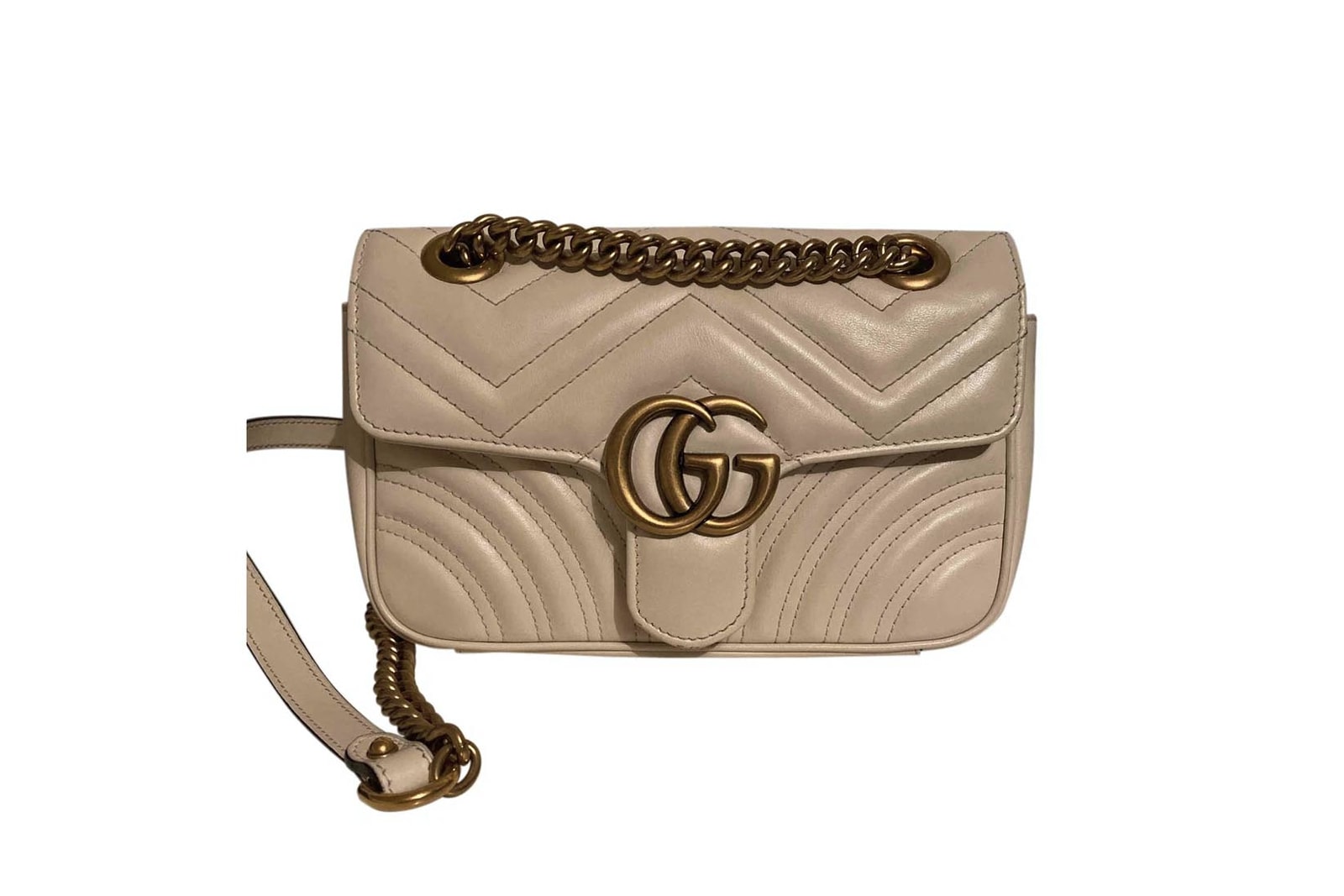 Sporting its signature GG monogram logo at front, the Gucci Marmont bag is an instant classic. Gucci continues to be one of the hotest brands, so investing in a pre-loved bag seems like a good move.
Price: You'll be able to find smaller versions and wallets for around $450 USD, and they go up to nearly $3,200 USD. Take a look here.
Louis Vuitton Baggy Bag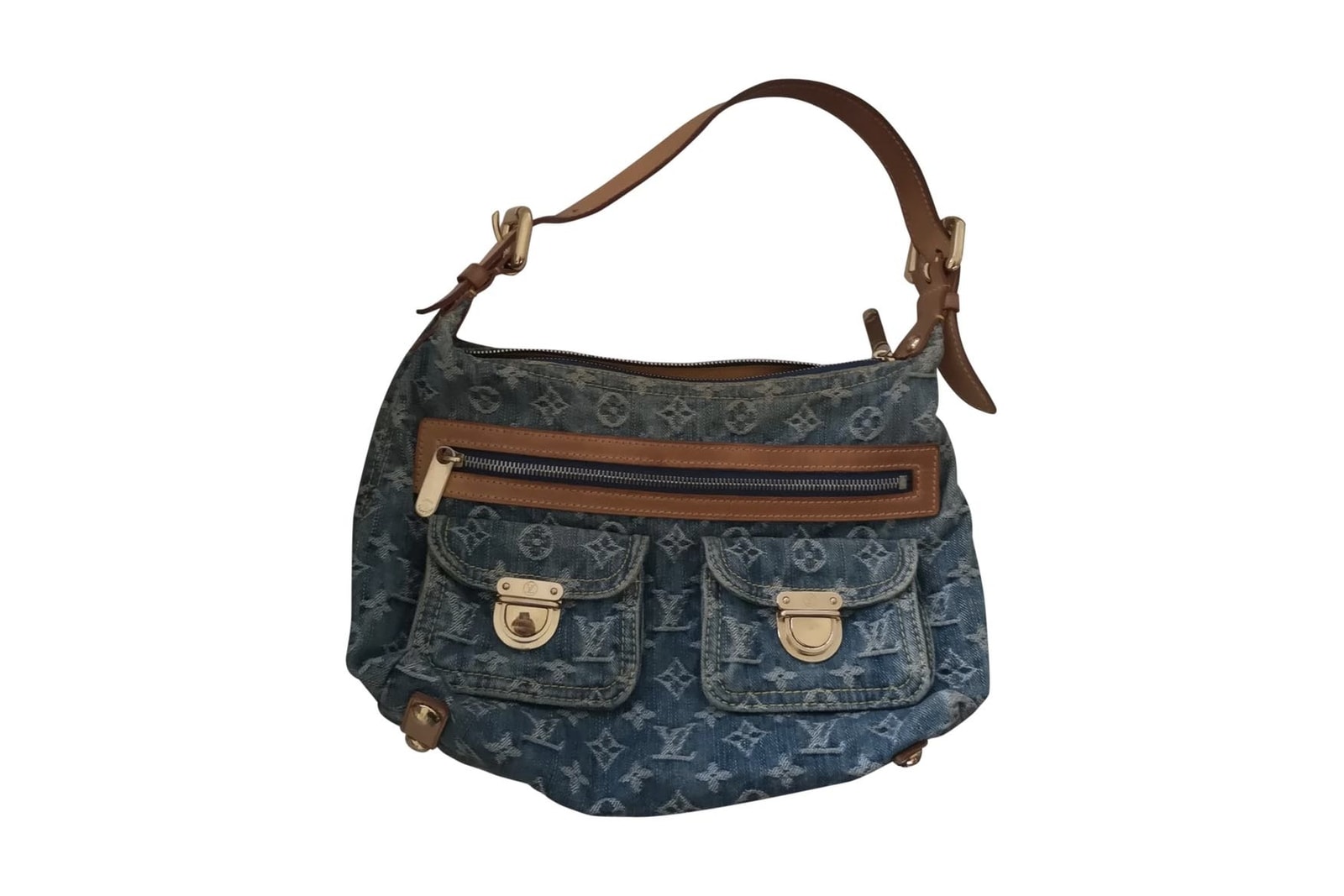 Louis Vuitton's Baggy bag is the ultimate Y2K fantasy, arriving with a monogrammed denim material complete with gold hardware.
Price: Available in both blue denim as well as colors like pink, the bag is the perfect statement piece. Snag one for $450 USD, or get your hands on one of the rare pieces for about $2,250 USD here.
Share this article