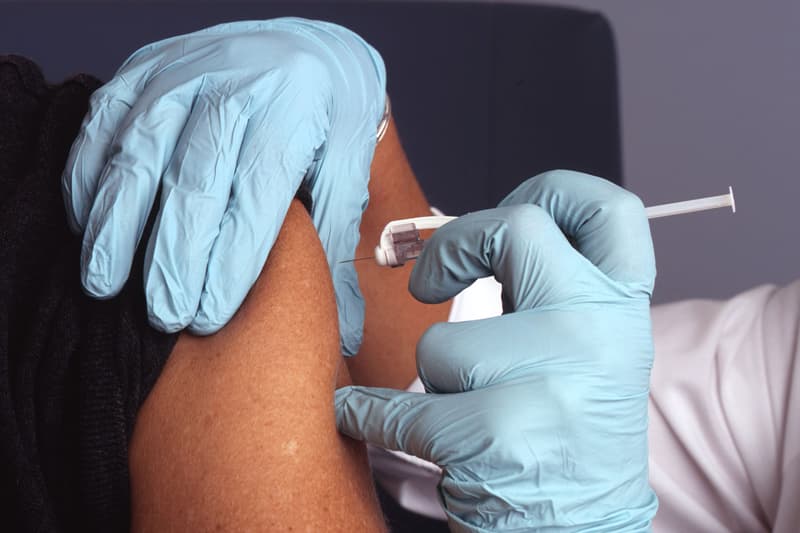 Health
UK Becomes First Country to Approve Pfizer and BioNTech's COVID-19 Vaccine
Immunization could begin in a few days for prioritized individuals.
UK Becomes First Country to Approve Pfizer and BioNTech's COVID-19 Vaccine
Immunization could begin in a few days for prioritized individuals.
Just a few weeks after being confirmed to be 95 percent effective, Pfizer and BioNTech's COVID-19 vaccine has now become approved in the UK. The country's Medicines and Healthcare products Regulatory Agency (MHRA) has confirmed that it is safe for roll out and immunization could begin within days.
According to BBC, the UK has ordered 40 million doses of the mRNA shots, which will be enough to vaccinate 20 million people. The first batch will be arriving in a few days. This approval marks an important milestone in the history of healthcare, being the fastest vaccine to go from its developmental stages to reality. Vaccines typically take a decade to roll out.
As of now, those classified as "high risk" will be vaccinated first, including care home residents, health and social care workers and more. Some may even be receiving immunization before Christmas. Those over 50 and younger individuals with pre-existing health conditions will also get access in 2021. The vaccine comes in two injections, with the latter taken 21 days later as a booster.
Given the positive news, experts have warned that the public still needs to stay vigilant, wear face masks and maintain social distancing measures to ensure safety for all.
Share this article