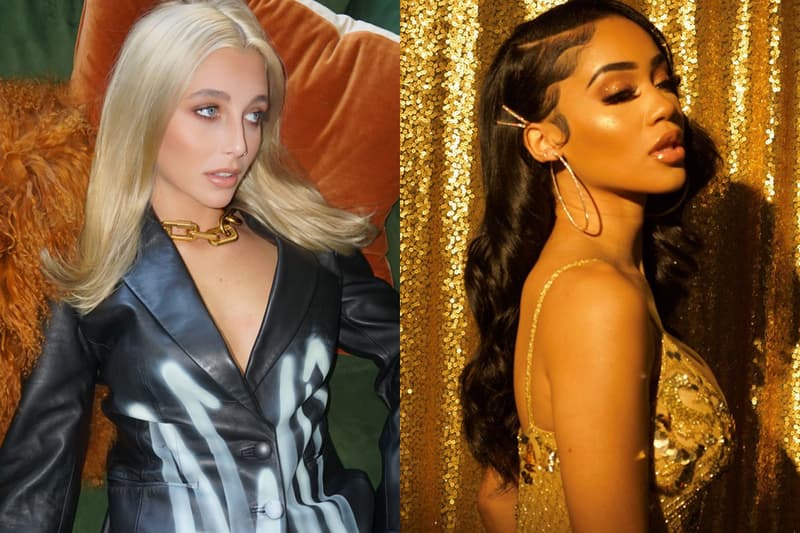 Culture
'Forbes' Announces 30 Under 30 List of Young Entrepreneurs for 2021
Standout names include Saweetie, Lana Condor, Emma Chamberlain and more.
'Forbes' Announces 30 Under 30 List of Young Entrepreneurs for 2021
Standout names include Saweetie, Lana Condor, Emma Chamberlain and more.
Following last year, Forbes has now unveiled honorees of its annual 30 Under 30 list of 600 young entrepreneurs. The roster covers diverse categories ranging from Social Media and Entertainment, to Games and Retail.
This time around, entrepreneurs, activists, scientists and entertainers are spotlighted for "defying the odds and building businesses" amid the pandemic, while others are "helping to fight the illness, serving on hospital frontlines or working with AI to discover new drugs." Collectively, the names have raised more than $1 billion USD in venture funding, highlighting the promising future of the world despite the fact that 2020 has been a tough year for all industries.
Standout individuals in the Entertainment category include Lana Condor for her work in the To All the Boys series, Saweetie for her hit release "Tap In" and Doja Cat for her TikTok-viral song "Say So." The Social Media group features some of the biggest names of the year like the D'Amelio sisters, Emma Chamberlain and Addison Rae. Elsewhere, Insert Name Here's co-founders Sharon Pak and Jordyn Wynn, and Parade's Jack DeFuria and Cami Téllez take the spotlight in the Retail category. In sports, WNBA player A'ja Wilson joins the list for her MVP win.
You can head over to Forbes to peep the full list of the 30 Under 30 winners.
Share this article