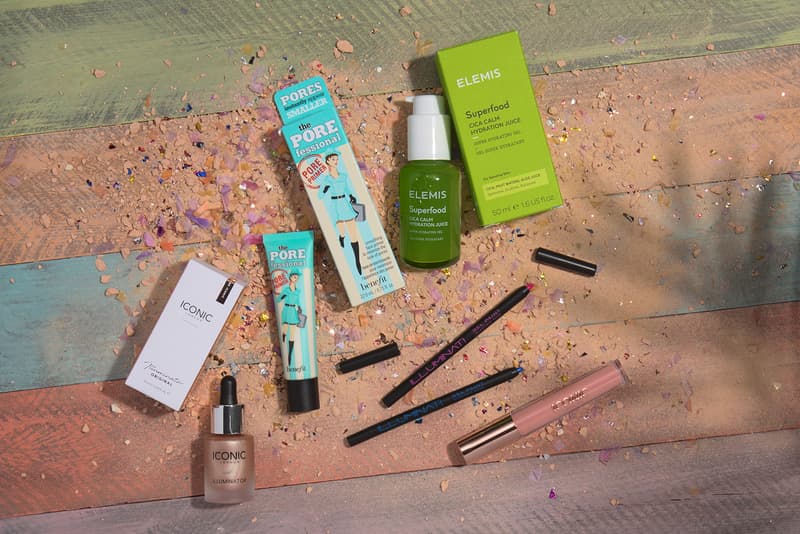 Beauty
These Beauty Subscription Boxes Are for Makeup, Skincare and Hair Enthusiasts
From clean beauty to natural haircare options.
These Beauty Subscription Boxes Are for Makeup, Skincare and Hair Enthusiasts
From clean beauty to natural haircare options.
Subscription boxes are a godsend for the beauty-obsessed who are constantly looking to try new brands and products. In the saturated markets of makeup, skincare and haircare, these curated boxes allow consumers to test out products and find ones that best fit their needs. Below, we've put together a list of some of the best beauty box subscriptions.
Pioneers in this realm like Birchbox feature a wide range of products, including items from cult-loved brands Milk Makeup and Stila, as well as emerging labels. CURLBOX curates products for natural hair, while FaceTory focuses on K-beauty and skincare essentials. For those looking to switch to clean beauty and cruelty-free brands, check out Beauty Heroes, Petit Vour and The Clean Beauty Box.
Discover some of the best beauty subscription boxes to add to your shopping list below. While you're here, check out all the celebrity makeup tutorials you can watch during self-isolation.
WHAT IS IT: Spotlighting emerging clean beauty brands, Beauty Heroes does not support animal testing and avoids products with ingredients banned in the United States, Europe, Japan and Canada. One label is introduced each month with a selection of one full-sized product along with a "sidekick." This month's highlight is Mukti Organics' Hyaluronic Marine Serum, which provides all-day hydration with organic, COSMOS-certified ingredients.
PRICE: From $37.96 USD to $58.95 USD per month depending on the payment plan.
WHAT IS IT: Often spotted on celebrity and influencers' Instagram accounts such as Kylie Jenner, BoxyCharm's boxes come with five full-sized products. The brand offers three versions of its box, including the BoxyCharm, BoxyCharm Premium and BoxyLuxe. Featured brands range from established names such as Stila and Benefit, to cult favorites Farmacy and BECCA Cosmetics.
PRICE: From $22.92 USD to $25 USD per month depending on the payment plan.
WHAT IS IT: Having announced that its beauty subscription service Play! will be discontinued after April, Sephora is instead offering new Luxe and Favorites beauty boxes that are not subscription-based, but rather one-time purchases. Luxe arrives in volumes that feature trial-size luxury products from brands such as Hourglass and Tata Harper in a special-edition pouch to carry your beauty essentials. Meanwhile, Favorites includes curated beauty sets with sample-sized products under various themes like "Summer Makeup Essentials" and "Hydrating Fruity Face."
PRICE: From $25 USD to $75 USD.
WHAT IS IT: A bi-monthly subscription service, The Clean Beauty Box curates clean and cruelty-free skincare products from both established and emerging beauty brands, featuring products formulated with safe and ethically-sourced ingredients. After subscribing, you'll get to try out full-sized products that you can later purchase separately for 15 percent off. In addition to signing up for yourself, you can gift a box to a friend with a choice of two or six boxes. The Clean Beauty Box also ships globally, so those based outside of the United States can check the list of shipping countries before subscribing.
PRICE: $41.95 USD/box for four months and $39.95 USD/box for one year.
WHAT IS IT: A pioneer in the world of beauty subscription, Birchbox features a wide scope of brands and product types ranging from makeup and skincare, to nails and haircare. On its website, shoppers can explores specific categories including female-founded brands, clean beauty and more. You can also shop different types of boxes that cater to your needs, such as the Heat Protection Hair Kit, Lip Care Essentials Set or Find Your Mask Match Kit.
Birchbox also boasts a lineup of grooming products, as well as a special loyalty program that awards its customers with points every time they purchase a product on its web store.
PRICE: $15 USD/box for a monthly plan, $14 USD/box for a semi-annual plan and $13 USD/box for a full year plan.
WHAT IS IT: CURLBOX handpicks products that cater to those who struggle to style and care for curly hair. Founded by Myleik Teele, who once had a difficult time finding the right products for her natural hair, the subscription serves as an easy and affordable way for consumers to explore effective haircare products.
PRICE: $20 USD/box monthly.
WHAT IS IT: Focusing on cruelty-free items, Petit Vour curates its boxes based on the customer's personal profile. Upon signing up, you'll be asked to fill out information on your skin, makeup and haircare preferences, which then works as a guide for the team to offer products that best fit your routine. All products recommended by Petit Vour are non-toxic and plant-based.
PRICE: Prices vary for those in USA, Canada and the rest of the world. For those based in America, this subscription will set you back $18 USD monthly or $180 USD yearly.
WHAT IS IT: If you're a fan of K-beauty or face masks, this subscription is for you. Built upon the goal to introduce approachable, affordable and functional products, FaceTory boasts a variety of skincare items ranging from cleansers and toners, as well as hair products. It also has a reward tier program that allows users to receive more discounts based on the points they accumulate on their account. You can also shop individual products or bundles and sets on the website according to your skin type.
PRICE: $19.90 USD/box monthly or $49.95 USD/box per season.
---
Share this article