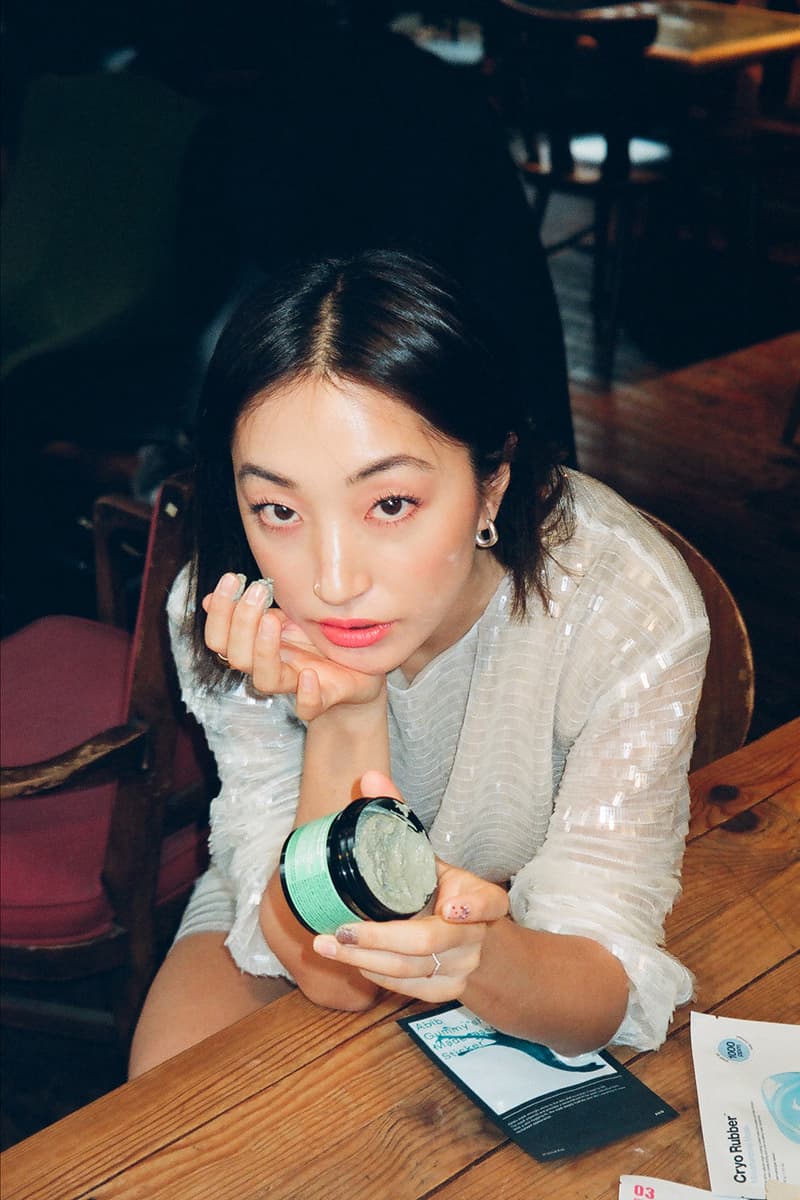 1 of 2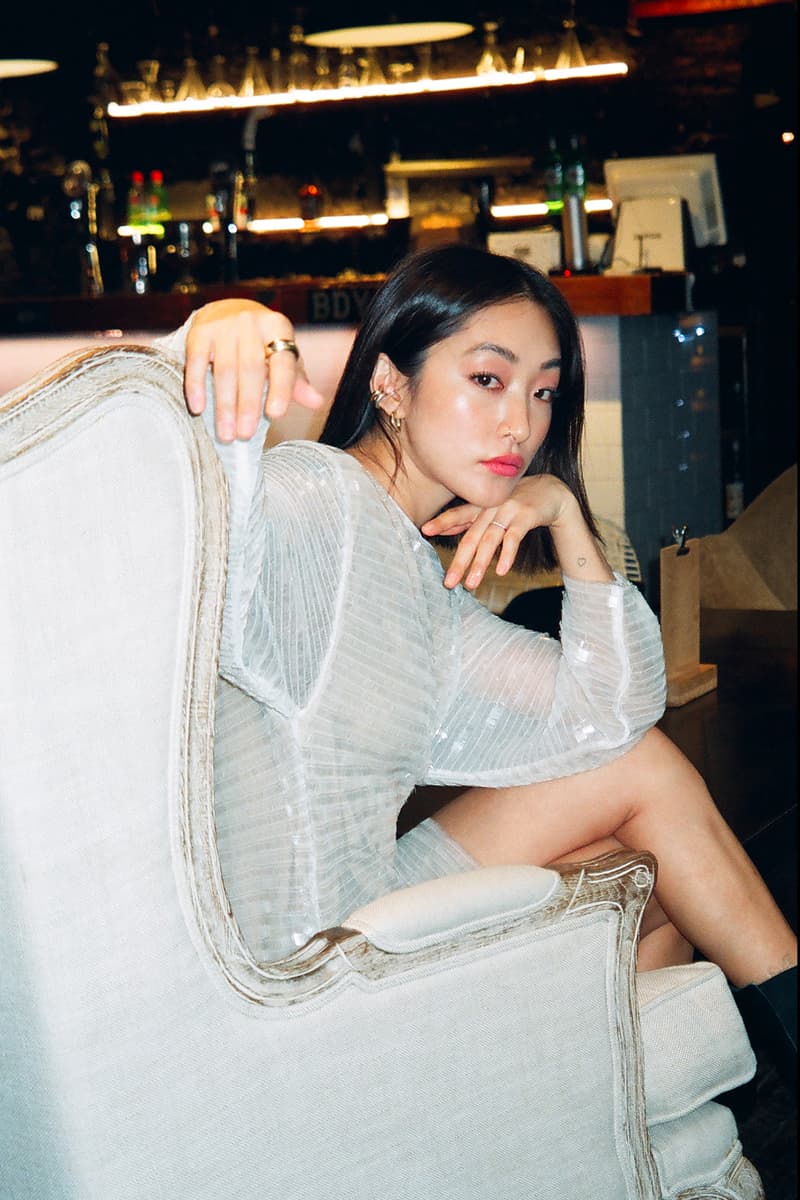 2 of 2
Beauty
Dasha Kim on the Korean Drugstore Beauty Products She Swears By
The Jeju-based beauty guru shares her makeup and skincare faves.
Dasha Kim on the Korean Drugstore Beauty Products She Swears By
The Jeju-based beauty guru shares her makeup and skincare faves.
Dasha Kim is a woman who wears many hats, both literally and figuratively. A favorite beauty and style YouTuber of ours, she's best known for her easy-to-follow makeup tutorials and video lookbooks filled with endless outfit possibilities. Besides filming for her channel, she runs a handcrafted jewelry brand called Kira & Misha, selling minimalist-chic silver and gold ear cuffs and dainty hoop earrings. Together with her husband, Dasha has also recently launched a new podcast, NoDap, in which her and her partner give listeners unfiltered advice on love and relationships.
For the latest installment of our Beauty Essentials series, we caught up with the now Jeju-based creative to chat about embracing a slow life on the island, her self-care must-haves and, of course, her makeup and skincare holy grails from Korean drugstores. Read our conversation below.
Dasha Kim's Beauty Essentials
Makeup
Bobbi Brown Extra Lip Tint "Bare Pink": I've been using this Bobbi Brown lip balm for over 10 years and it's a product I can't live without. Although it's a bit pricy, it's the best lip balm I've ever used. It keeps my lips nice and smooth without over-moisturizing them.
NARS Velvet Matte Lip Pencil "Dolce Vita": My favorite "my lips but better" lipstick. It's a nice, natural shade that doesn't dry out my lips. The only thing I don't like about this lip pencil is that I need to use a sharpener with it, and I always lose my sharpener.
MAC False Lashes Maximizer: The one and only product that fixes my eyebrows and delivers the bushy eyebrow look.
Glossier Cloud Paint "Haze": This blush adds color to my cheeks like watercolor.
Chanel Poudre Universelle Compacte Natural Finish Pressed Powder: I don't like powders that dry up my skin or leave a messy, cakey mark. This one is lightweight and natural. It doesn't even feel or look like I'm wearing any powder when I have it on.
Skincare
GROUND PLAN Secret Plus Real Turn-Around Mask Pack: This mask pack is made with natural ingredients and the masks are ultra-thin. Sometimes I even forget that I have it on my face after I put one on.
L'Occitane Shea Butter: I can't live without this product especially during the winter season. I'd apply a thick layer of shea butter on my feet and legs, and put on a pair of socks before going to bed. The next morning, my feet would feel as soft as the skin of a baby.
Haircare
Rene Furterer Karité Nutri Intense Nourishing Day Cream: I've been using this product since I started bleaching my hair. It immediately softens my hair, making it look silky smooth. The best thing about this cream is that it doesn't make my hair look greasy like hair oils do.
Fragrance
Philosophy Living Grace: This is my ultimate go-to perfume, no matter what mood I am in. It's a simple, clean and light fragrance perfect for everyday wear. I wish my skin just smelled like this.
Le Labo Cedre 11 Candle: My friend Junia gave me this candle when I was in New York this spring. It was my first time using a Le Labo candle, and I loved it. Every time I burn it, the scent reminds me of New York.
You moved from Seoul to Jeju a while ago. How are you liking your new home so far? Has your skincare routine changed since the move?
Jeju is very different from Seoul and my lifestyle here is more chill. I see more sun, I'm able to breathe clean air and I set aside more time for myself. I've started applying fewer beauty products since moving here. Some days I even go without sunscreen, even thought I know I shouldn't be doing that. I'm just trying to take a break from putting on too much skincare.
How do you stay creative these days and where do you to look for inspiration?
Taking showers and getting more sun. All these random ideas tend to pop up while I'm in the bathroom. The problem is that I'd forget about these ideas if I don't write them down straight away. Also, when I see objects under sunlight, no matter what they are, they look beautiful and that makes me want to capture the moment.
You've been in the vlogging game for almost 10 years. Has your perception of beauty changed throughout your career?
I used to have this stereotypical idea of beauty and thought that the eyebrows should be done in a certain way, and that you'd always have to cover dark circles with a concealer. The skin has to be perfect, and I have to look perfect. Now I've kind of broken out of the box. I love seeing people trying new stuff with makeup, breaking the rules and not giving a sh*t about imperfections. It's all about having fun, and loving your true self no matter how many breakouts your skin has got when you wake up in the morning.
From YouTube to Instagram, what do you love most about your online community?
[I love] that random people around the world can all come together for any one reason.
What are some Korean drugstore products that you'd recommend to all the K-beauty lovers out there?
Daewoong Easyderm Beauty Patches: I have regular breakouts on my face, and these hydrocolloid pimple patches really help heal my blisters (after I pop my pimples) and protect them from infection. I like this product because it is thin and appears almost invisible on the skin.
I'm the Real Shrek Pack: I use this mask once a week to clear my pores, especially the ones on my nose area. The product helps clean pores, removes dead skin cells and tightens loose pores.
MEFACTORY 3 Step Pig Nose Pore Strips: This is a really cool product. It's a nose strip patch that comes with a whiteheads and blackheads softening sheet, as well as a pore tightening sheet. It removes blackheads effectively and tightens pores.
Dr. Jart+ Cryo Rubber with Moisturizing Hyaluronic Acid: Inspired by cryotherapy, this mask pack helps cool down the face and reduces puffiness and redness.
CLIO Kill Cover Glow Cushion: I always carry a cushion compact in my bags for touchups. While CLIO is known for its high-coverage, long-wearing products, its Kill Cover Glow Cushion offers just the right amount of coverage and looks really natural on the skin. If you want to achieve the natural-looking glass skin look, give this product a try.
Too Cool For School Art Class By Rodin Shading: This is the contouring kit for the girls and boys who don't like contouring that is too strong and obvious. The shades are actually quite bright for contouring in my opinion, but they are good enough for natural sculpting.
LUNA Matte Tint Leather "03 Sand Breeze": There are many lip tint brands in Korea, and there are so many shades and products to choose from. One of my favorites is the LUNA Matte Tint Leather. It has a satin-matte finish which is perfect for my dry lips. The shade is perfect for everyday wear.
lilybyred Glitter Zone "12 Mermaid Thunder": This product is too pretty. It's the perfect shade for highlighting your "aegyo sal" (the fat under the lower lash line), but I also like to use it on my hair sometimes to create a festive mood, or even on my body or eyelids.
Apart from these affordable options, what are some other local beauty brands you enjoy?
You should definitely check out hince, LAKA and Abib. All three are new, trendy Korean beauty brands.
What are your must-haves for an at-home spa day?
I'm the Real Shrek Pack: Clay masks, a huge towel wrapped around the head, a robe and a cup of coffee are must-haves for feeling like you're at the spa.
Disciple Firm Face Gua Sha: I like to sculpt my face with this gua sha stone every day.
Lush Buffy: Every time after I use this body butter, my body would smell like lavender and lemon, and my skin would be super smooth. The best thing about this product is that it's vegan.
What is your current haircare routine?
I recently started using the soap and conditioner bars from La Vigueur. They contain few chemical ingredients and help get rid of breakouts on the scalp, the hairline and the back caused by using certain hair products. So far they've worked great with my skin.
I also use the Rene Furterer Karité Nutri Intense Nourishing Day Cream. I can't style my hair without using this product, because my hair gets really fuzzy after a wash. Brushing my hair with Aveda's hair brush before drying my hair helps tame my hair and makes it look silky.
Apart from the Philosophy Living Grace perfume, do you have other signature fragrances?
Kilian's Good Girl Gone Bad and Rolling in Love. I love mixing these two scents in a 50:50 ratio. I can't really explain what it smells like exactly — a bit like almond milk, orange blossom and all the good things that smell good.
---
Share this article