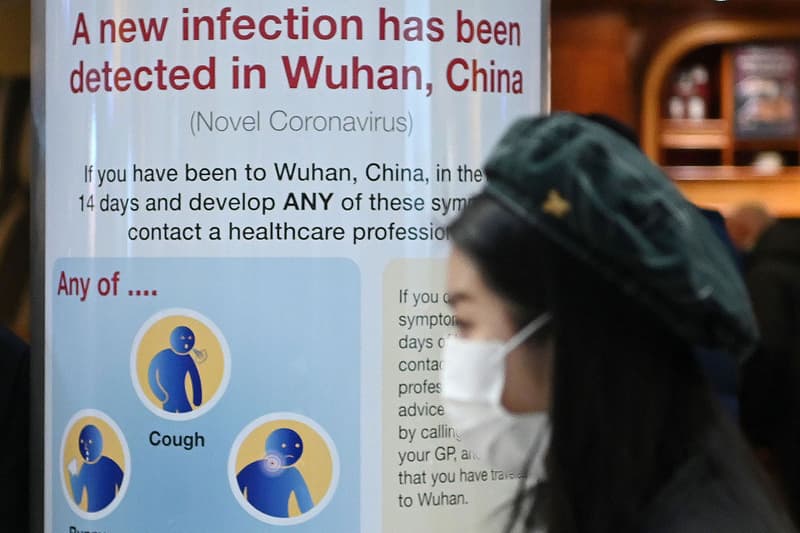 Culture
Nonprofits Launch Online Reporting Center For Incidents of Coronavirus-Related Racism
Stop AAPI Hate.
Nonprofits Launch Online Reporting Center For Incidents of Coronavirus-Related Racism
Stop AAPI Hate.
As the coronavirus pandemic intensifies, disturbing reports of anti-Asian racism in the U.S. have been on the rise, in part due to President Trump's use of the term "Chinese virus" in reference to COVID-19. Despite Trump's repeated referral to the "Chinese virus," the President took to Twitter on March 23 calling the Chinese American community "amazing people."
Two nonprofits, The Asian Pacific Policy and Planning Council (A3PCON) and the Chinese for Affirmative Action (CAA), have joined up to launch an online reporting center for coronavirus-related incidents of discrimination. The website, titled "Stop AAPI Hate," offers digital reporting forms in English, simplified and traditional Chinese, Korean, Thai, Japanese and Vietnamese.
As reported by NBC, A3PCON and CAA plan to use data compiled from reports to "create targeted education and media campaigns, provide resources to those affected and advocate for policies to curb racial profiling." Though A3pCON and CAA's work is primarily focused in California, A3PCON Executive Director Manjusha Kulkarni tells NBC that both groups are working to support Asian Americans around the country. Kulkarni also confirms that all information reported will be used collectively rather than individually in order to protect privacy. For actual emergencies, people should call 911.
To report an incident of racism, head to the A3PCON website.
It is very important that we totally protect our Asian American community in the United States, and all around the world. They are amazing people, and the spreading of the Virus….

— Donald J. Trump (@realDonaldTrump) March 23, 2020
….is NOT their fault in any way, shape, or form. They are working closely with us to get rid of it. WE WILL PREVAIL TOGETHER!

— Donald J. Trump (@realDonaldTrump) March 23, 2020
Share this article