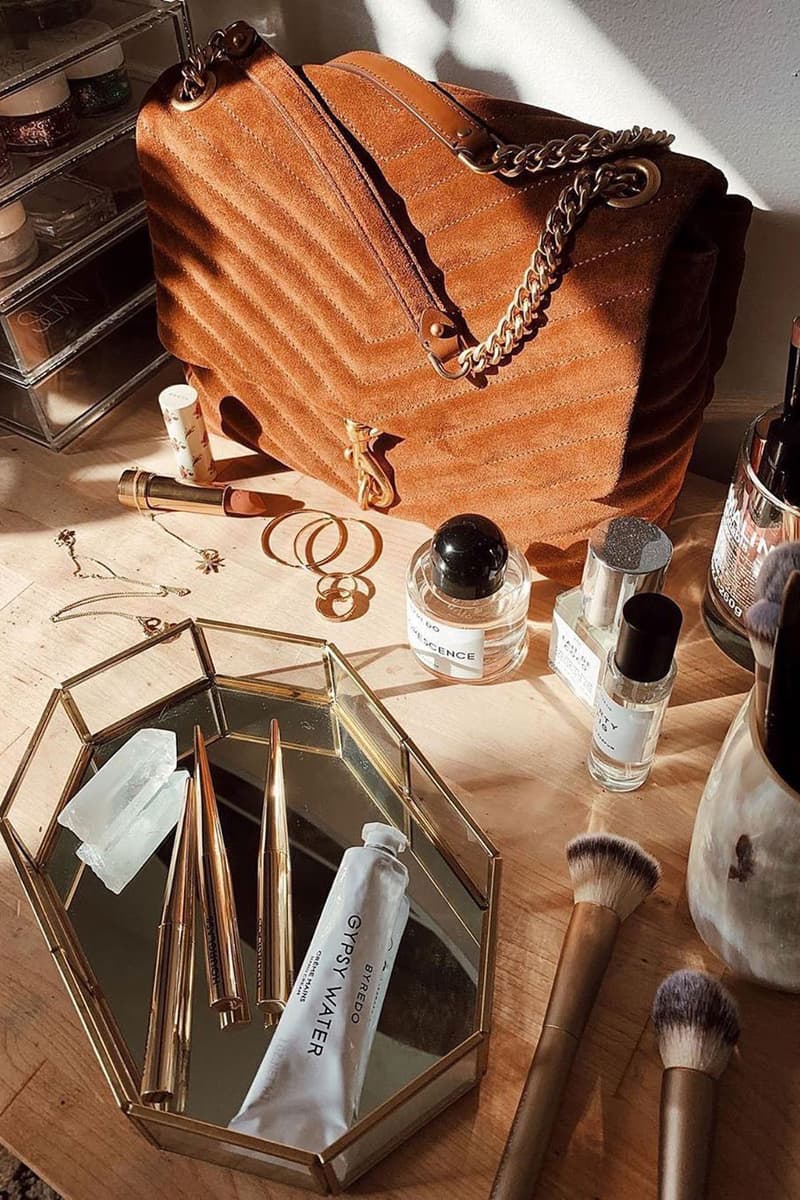 Learn All About Skincare and Makeup With These 5 Beauty Podcasts
From honest product reviews to expert opinions.
Beauty
Learn All About Skincare and Makeup With These 5 Beauty Podcasts
From honest product reviews to expert opinions.
If your eyes are getting fatigued from watching an overwhelming amount of YouTube videos and Netflix documentaries, podcasts are a great way to obtain knowledge on almost any kind of topic including the world of beauty. Not only can you learn more about skincare and makeup, but you can also get motivated through conversations from industry leaders such as entrepreneurs, makeup artists and hairstylists. From honest product reviews to expert opinions on recent trends, we've put together a list of beauty podcasts you can listen to.
Kicking off our list is Gloss Angeles, a project by two LA-based beauty editors who provide their perspective on anything related to the beauty community. The duo delves into the behind-the-scenes of the industry, ranging from how K-beauty products are made with Soko Glam's Charlotte Cho, to everything to know about thread lifts. Beyond The Beauty is an iHeart Radio channel run by legendary makeup artist Bobbi Brown, answering questions around health, as well as success in the beauty business. For a more technical perspective on products, The Beauty Brains is run by cosmetic scientists who help listeners understand what certain types of chemicals and ingredients do to the skin, and how products are tested.
Read on to learn more about some of the best beauty podcasts you can listen to on platforms like Spotify and Apple Podcast. While you're here, don't forget to check out conversations on sustainability at HYPEBAE Radio.
West Coast-based beauty reporter and Kirbie Johnson and editor Sara Tan talk about anything related to makeup, skincare and wellness. The two friends dabble in some of the hottest trends in the industry such as thread lifts, and also ask experts including ILIA Beauty founder Sasha Plavsic on clean beauty. Most recently, the podcast focuses on self-care while social distancing, offering personal tips on staying busy and what kinds of products to use at home.
Although Bobbi Brown left her namesake brand in 2016, the beauty mogul continues to show her love and passion for beauty through her podcast series created in collaboration with iHeart Radio. Launched earlier this year, episodes are focused around how to become successful in the beauty business, featuring entrepreneurs like Tina Craig and Makeup by Mario. The podcast also explores health and nutrition, along with conversations on motherhood and marriage.
For those looking for more technical opinions on beauty products, The Beauty Brains is the podcast to save. A group of cosmetic scientists answer popular questions on the types of chemicals we often come across in skincare brands, offering a scientific standpoint on ingredients like vitamin C and bakuchiol.
Co-hosted by beauty editors Jill Dunn and Carlene Higgins, Breaking Beauty covers success stories in the beauty world including Milk Makeup and BITE Beauty. The duo also explores products loved by industry insiders, along with health-focused topics such as vagina care and self-tanning. Most recent episodes discuss some of the latest news such as Dyson's new Corrale straightener and everything going on in the industry amid the COVID-19 outbreak.
In their collaborative project, Harper's Bazaar beauty director Jessica Matlin and editor Jennifer Goldstein get together to share advice from the industry's leaders including Jaclyn Hill, Emily Weiss and Patrick Starrr. The duo not only focuses on makeup and skincare, but also offers their thoughts and opinions on the world of content creation, cosmetic surgery, aging and more.
Share this article