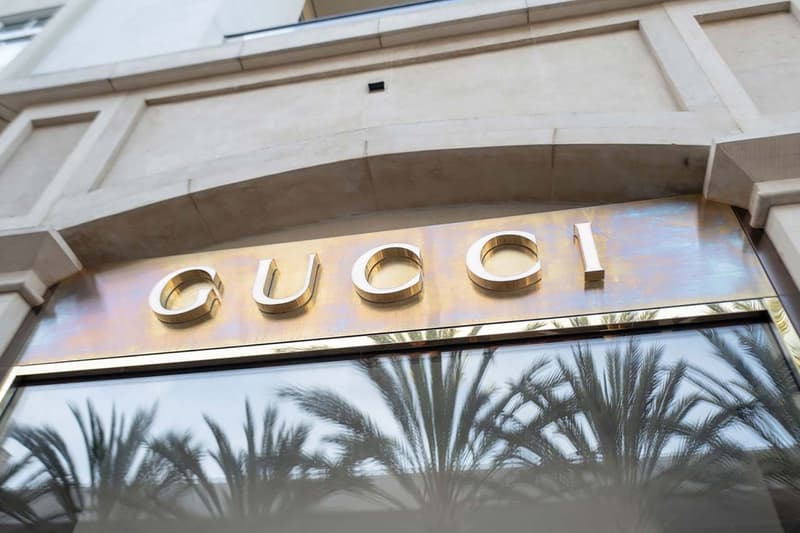 Health
Gucci Announces €2 Million EUR Donation to Fight the COVID-19 Pandemic
Funds will be shared between two crowdfunding campaigns.
Gucci Announces €2 Million EUR Donation to Fight the COVID-19 Pandemic
Funds will be shared between two crowdfunding campaigns.
Gucci has joined the list of big brands offering their support to fight the ongoing coronavirus pandemic. The fashion house has announced that it will be making a €2 million EUR (approximately $2.2 million USD) donation to crowdfunding campaigns both locally and globally.
The funds will be split in two, in which the first half will be allocated to the Italian Civil Protection Department (Protezione Civile) in partnership with Intesa Sanpaolo. The other €1 million EUR will go to the United Nations Foundation's COVID-19 Solidarity Response Fund in support of the World Health Organization (WHO) through Facebook's $10 million USD "Matching" fundraiser. Gucci's Creative Director Alessandro Michele, and President and CEO Marco Bizzarri said in a joint statement:
"This pandemic calls us to an unexpected task, but it is a call to which we respond decisively, advocating the selfless work carried out by health workers, doctors and nurses on the front lines every day in the fight against the COVID-19 pandemic, in Italy and in the rest of the world. Their generosity and courage light our way forward in these difficult days. By supporting each other and helping those who are most vulnerable among us, we will be able to overcome this crisis: united, even more than before."
In addition, the Italian label has invited its Gucci community to make a donation to the Solidarity Response Fund for the WHO, where all funds will be matched by Facebook as part of its "Matching" initiative. For those interested in donating to the cause, visit gucci.forfunding.it or make a contribution through the limited-time feature via Gucci's Instagram stories.
In case you missed it, LVMH, Kering and more have donated $2.8 billion USD to help fight the outbreak.
Share this article