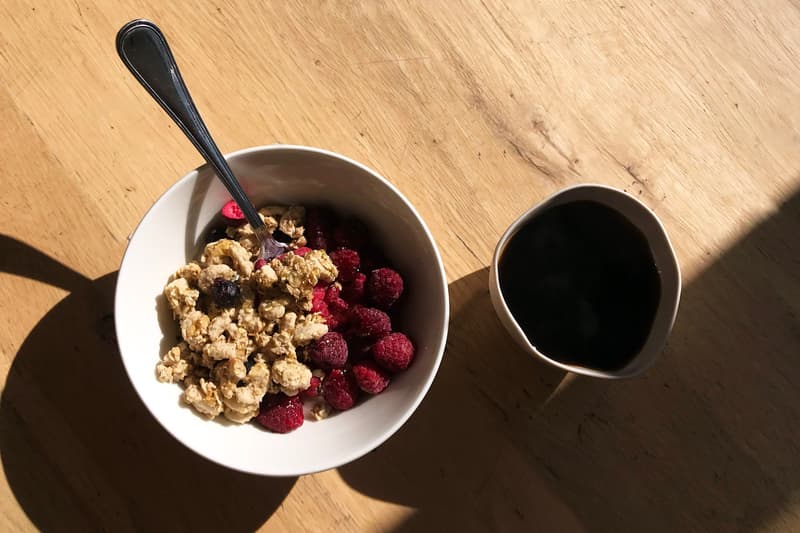 Culture
3 Healthy and Easy Breakfasts to Try While Working From Home
Yogurt, smoothie bowls and oatmeal to kick-start your day.
3 Healthy and Easy Breakfasts to Try While Working From Home
Yogurt, smoothie bowls and oatmeal to kick-start your day.
Breakfast is a very important meal to kickstart the day, but it is one that is often skipped or overlooked because mornings can be stressful and hectic, and nobody has time to make a meal at 7:30 in the morning. Now, those of us who can are working from home and self-isolating while we try to contain the spread of the coronavirus, and our routines are changing whether we want them to or not.
To get you energized and ready for a day of working from home (read: sitting on the couch with your laptop in your knee), we've put together three easy and healthy breakfasts you can throw together in a matter of minutes. None of the recipes require many ingredients, so don't worry about having to battle your way through the grocery store for some eggs.
Oatmeal
Let's be real, there are billions of ways to make oatmeal. You can decide for yourself how you want to make it and how many ingredients you want to use, as well as toppings, spices and more, but the easiest way to kick-start your oatmeal career is by trying the simple recipe below.
- 1/2 Cup Rolled Oats
- 1 Cup Milk (oat milk works well)
- 1 Mashed Banana
- A pinch of salt
1. Add the mashed banana to a saucepan, stir for a minute, then add oats and milk.
2. Let simmer whilst stirring, until all ingredients are mixed and you've achieved your desired texture.
3. Add salt, and any other ingredients (cinnamon, cardamom, frozen berries are all great)
4. Serve with your choice of toppings. Get creative!
Yogurt & Granola
This one may be obvious, but a simple bowl of yogurt with granola is the perfect morning meal. Whether you're using a vegan coconut yogurt, a protein-filled Skyr option or regular Greek yogurt, this breakfast is as versatile as you want it to be.
- 1 Cup Yogurt
- 1/2 Cup Granola
- 1/2 Frozen Berries or Fruit
- Honey
1. Add yogurt and granola to a bowl, and top with berries, fruit or any other toppings.
2. Drizzle some honey over the top, or add chia seeds, cinnamon or any flavor-boosting ingredients.
3. Serve and enjoy.
Smoothie Bowl
This one allows you to really get creative, as you can play around with this recipe every single day without getting bored. Try opting for different milk options, new fruits and berries as well as fun additives like spinach, quinoa, flax seeds and chia seeds. You can also top your bowl with anything from a dollop of jam to peanut butter – it is all in your imagination. Use the below recipe as a base, and get mixing.
- 1/2 Cup Frozen Berries/Fruit
- 1 Banana
- 1 Cup of Milk (any milk)
1. Combine all ingredients into a blender.
2. Blend until smooth, keep adding milk if you want a runnier consistency.
3. Serve in a bowl and top with desired ingredients.
---
Share this article