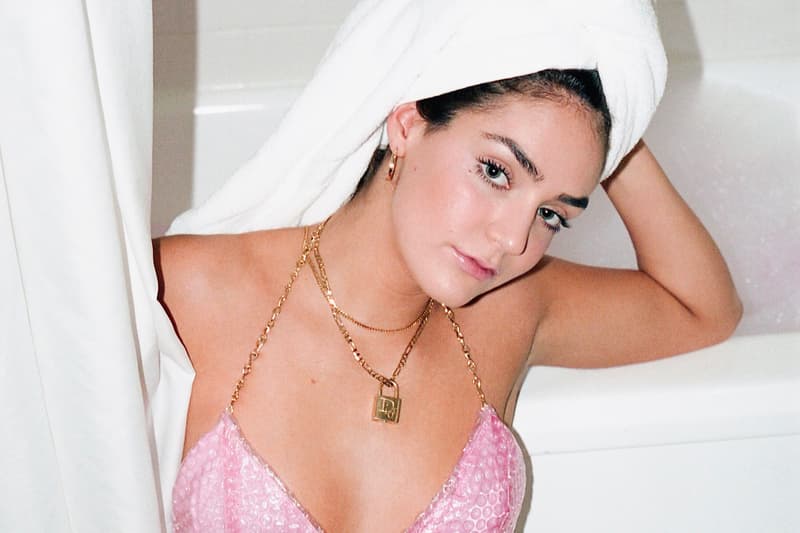 The 7 Best Body Scrubs for Exfoliating and Achieving Smooth Skin
For your at-home spa day.
A relaxing spa day at home isn't complete without an exfoliating and nourishing body scrub. While skincare from the neck down is often neglected, adding a body polish to your bath and shower routine is an easy way to introduce body care into your beauty regimen. By giving yourself a gentle massage once or twice weekly to buff away dead skin cells, you'll notice what a difference it makes in the overall texture and appearance of your skin.
Give yourself some TLC during these times of social distancing with some of our favorite body scrub options. For more DIY beauty ideas to pass the time, here are some makeup tutorials and TikTok hacks to try at home.
KEY INGREDIENTS: Bamboo stem, pumice and geranium leaf.
Ideal for all skin types, Aesop's gel-based Geranium Leaf Body Scrub is formulated with a blend of pumice and bamboo stem that help effectively remove dead surface cells. Arriving with a refreshing, citrusy aroma, the product also features purifying botanical oils that leave the skin feeling restored, soft and smooth after each use.
KEY INGREDIENTS: Sugar, probiotic blend, coconut oil.
An editor-favorite product, this two-in-one option from OUAI not only helps soften the skin of your body, but it also unclogs and exfoliates the scalp. Formulated with a probiotic blend that "balances your skin's natural bacteria levels," according to the brand, this scrub is especially great for using on second-day or third-day hair as a pre-wash.
KEY INGREDIENTS: Glycerin, peppermint, naturally derived bamboo and pumice.
If you love an invigorating scent, consider trying out (MALIN+GOETZ)'s Peppermint Body Scrub. This foaming gel scrub offers an amino acid-based exfoliation that also hydrates the skin, while bamboo and pumice help get rid of dull, dead skin and promote cell renewal.
KEY INGREDIENTS: Virgin coconut oil, Moroccan rose, shea butter, pink clay and sugar.
Besides its Instagram-friendly appearance, the Herbivore Coco Rose Body Polish is also well-loved for its ability to rejuvenate the skin from neck to toe. Made up of all-natural ingredients, the pastel pink scrub does an excellent job in exfoliating, softening and hydrating the skin. With Moroccan rose being one of the main components of this product, you can expect a sweet and pleasant floral scent to fill up your bathroom. This body scrub is vegan and cruelty-free.
KEY INGREDIENTS: Raw sugar, cinnamon, roasted coffee grinds, sweet almond and macadamia oil.
Designed with a unique packaging that almost resembles that of a pack of fruit juice, Frank Body's Express-O Coffee Scrub is infused with roasted coffee grinds and cinnamon that help exfoliate and remove body acne naturally. The self-care essential is also rich in Vitamins A, E and D that nourish and deeply hydrate the skin. Rub the product on dry skin for an intense scrub, or use it on damp skin for a more gentle treatment. This option is also vegan and cruelty-free.
KEY INGREDIENTS: Coffee seed, sunflower seed, safflower oil.
Another option packed with coffee, a rich source of anti-oxidants, Le Labo's Body Scrub serves as an instant pick-me-up for your skin. The vegan and cruelty-free formula also features sunflower seed to help exfoliate, as well as safflower oil for cleansing every inch of of your body.
KEY INGREDIENTS: Real brown sugar crystals, evening primrose, sweet almond, apricot kernel and jojoba oils, ginseng root extract and peppermint.
This fan-favorite Fresh body polish makes use of brown sugar, a natural and non-drying exfoliant, to help buff away dry skin. Its oil blend featuring evening primrose, sweet almond, apricot kernel and jojoba promises to give the skin all-day moisture, while ginseng root extract and peppermint are added to the scrub to help revitalize skin cells. Give this a whirl if you're looking for a product that tackles dryness, dullness or uneven skin texture.
---
Share this article