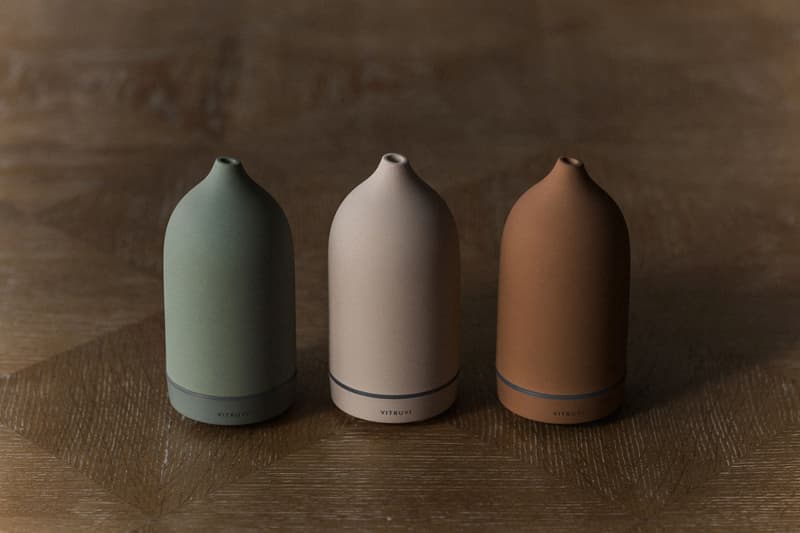 5 of the Best Essential Oil Diffusers for Your Home
Stay zen.
With self-care becoming more important than ever during these times of self-isolation, consider introducing aromatherapy to your life with some soothing essential oils. From floral scents like lavender to citrusy options like grapefruit, these aromas have the ability to influence different parts of the brain, and can help make you feel more energized and calm. To fill your apartment (or home office) with a sense of zen, picking up a diffuser is a great place to start.
If you've been struggling with structuring your days while practicing social distancing, using a scented diffuser regularly may help establish patterns and signal the brain that it's time to wake up, sleep, focus or relax. "For example, diffusing lavender and frankincense essential oil an hour before going to sleep fills your bedroom with a relaxing, grounding aroma, and the consistency [of doing that] every evening helps cue your brain that it's time for bed," vitruvi co-founder Sara Panton told HYPEBAE.
Learn more about the stress and anxiety-relieving benefits of essential oils here. Below, we've gathered five essential oil diffusers to help transform your wellness routine.
On the topic of sleep, here are some expert tips on how to beat insomnia.
Serene House Zodiac Teardrop Scentilizer Diffuser
Share this article