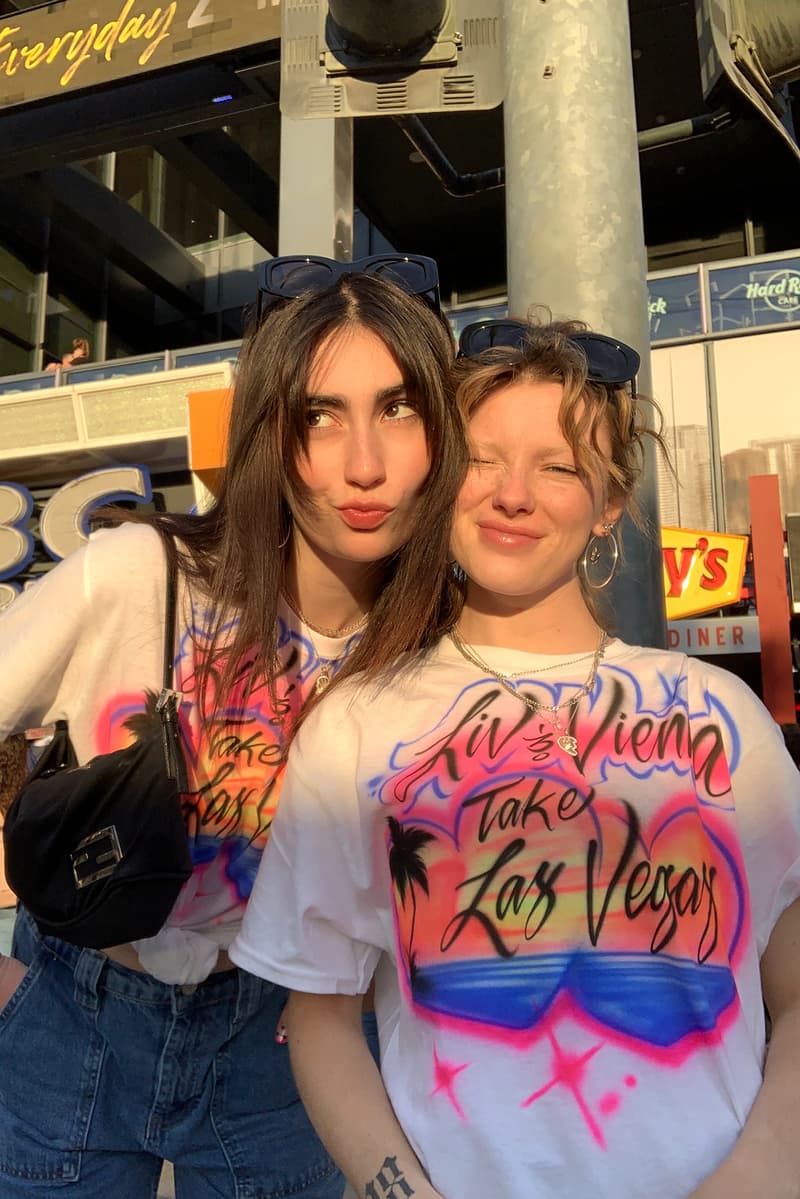 TikTok 101: Vienna Skye & Liv Huffman Teach Us How to Become TikTok Famous
A guide to mastering the Gen Z-focused social media platform.
Tech
TikTok 101: Vienna Skye & Liv Huffman Teach Us How to Become TikTok Famous
A guide to mastering the Gen Z-focused social media platform.
Formerly known as musical.ly, TikTok has taken the Internet by storm, as the app positions itself as the next big social media platform. Predominantly used by those falling under the category of Generation Z (born from 1997 to 2012), the Chinese-owned platform allows users to post 15- or 60-second videos edited with all kinds of filters, music and special effects. With over 500 million active users worldwide, more and more brands and influencers are taking to the app to share unique content. To get a better idea of how to use the app, we caught up with Vienna Skye and Liv Huffman for some TikTok beginner's tips.
Both influencers admit that they have not always been familiar with TikTok. Prior to starting her account, Vienna was running a YouTube channel to document her daily life as a college student, while Liv first experimented with the app by incorporating her interest in art and beauty into her content. Based in New York and Los Angeles respectively, Vienna (best known for her short daily vlogs) and Liv (specialized in graphic eyebrow tutorials) have each built a massive following on TikTok. Their video content ranges from makeup and skincare, to comedy, music and dance.
Continue reading for the TikTok stars' tips on how to become "TikTok famous." For more from the duo, connect with Vienna and Liv on TikTok.
Find what makes you unique. 
Find what sets you apart from other creators in your realm. Utilizing her interest in beauty, Liv has been able to experiment with her elaborate eyebrow looks. Vienna shares her unique double life as a college student and lifestyle creator in NYC in the form of vlogs.
Don't worry if you don't find your thing right away.
It's important to give yourself time to discover what works best for you. Liv's eyebrow content has been able to resonate best with her audience ever since the early days of her TikTok journey, while Vienna experimented with sharing her daily life in 60-second mini vlogs as a continuation of her YouTube channel.
Interact with your audience.
The more you interact with your audience, the more they will come back looking for more content from you. Through her eyebrow series, Liv gives her followers the opportunity to influence the looks she creates in future videos by receiving suggestions in the comment section. Many users love genuine human interaction, as this often gets lost in the realm of social media.
Collaborate with other TikTokers. 
Not only have Liv and Vienna collaborated with other creators such as Frankie Lagana, Asaf Yrov, Jack Innanen, Fritz Bacon and more, but they have both made lifelong friends through the app, including each other. Of course, other creators in videos will help build your presence on the app, but it can also work as an opportunity to build relationships with creators outside of your regular content — not to mention it makes creating content fun when you can work alongside your friends.
Stay consistent.
The algorithm of TikTok is set up in a way that gives everybody the opportunity to have a viral video, so the key tip is to use this wisely. Providing a consistent form of content that keeps your followers coming back to your page will not only increase your growth but allow recognition within the app. Anybody can go viral but not everyone can leverage that video into a personal brand.
---
Share this article