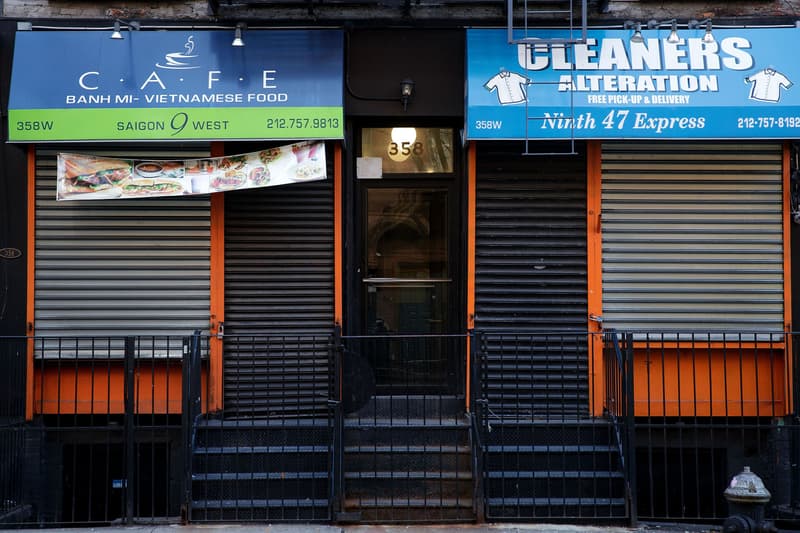 6 Ways to Support Small Businesses Amid Coronavirus Shutdowns
We're all in this together.
As governments around the world rush to minimize the effects of the novel coronavirus outbreak, small businesses are suffering as customers are encouraged to stay home and practice social distancing. Some cities — such as New York and Los Angeles – have even mandated the closure of all bars, cafés, restaurants, nightclubs, movie theaters, small theater houses and concert venues, a drastic yet necessary move to curb transmission of COVID-19.
These closures mean that hourly wage service workers and the businesses they're essential to are seeing a drastic decrease in income. Amid a global crisis, it's essential that communities band together in support of each other. Keep reading for six ways to support your local stores and eateries amid coronavirus-related shutdowns.
Order delivery and takeout.
Though New Yorkers are barred from dining at restaurants, cafés and bars, these types of establishments are permitted to fulfill delivery and takeout orders. To help prevent your favorite local joints from going under, consider ordering in or picking up food to-go. Many family-owned businesses, especially Chinese restaurants, will suffer the worst over the next few weeks. When possible, order directly from the restaurant's website or place a phone order the old fashioned way — delivery platforms such as Seamless have "deferred" their commissions, but that really only means restaurants will have to pay those extra fees later.
Tip, tip, tip.
In a similar vein, hourly wage workers, such as waiters, who survive mainly on tips will see decreased income in the wake of restaurant and bar closures. Tip a little extra to delivery people or whomever fulfills your order for takeout. For food delivery, a 10 percent tip is customary — try going to 15 or even 20 percent during these next few weeks.
Donate to service worker emergency support funds.
Many service workers who don't receive benefits or paid time off have been unable to work to due to quarantines and layoffs. In addition to New York's temporary suspension of the seven-day waiting period for unemployment benefits, organizations such as One Fair Wage and Feeding America are setting up emergency support funds for restaurant workers, car service drivers, delivery workers, personal service workers and more who are unable to work at this time.
Restaurants across New York City are donating perishables to families and children in need (see a full list at the NYC Food Hub Map).
Buy gift cards for future use.
One of the best ways to support small businesses is by purchasing gift cards. They're the perfect solution for an upcoming birthday (e-gift cards are often an option, too) and immediately provide businesses with a larger chunk of money than they make off, say, an individual coffee order. Performance venues have virtually no way of profiting without live crowds, so try purchasing a gift card to your local theater.
Shop small businesses online.
Online shopping is a great way to pass time indoors, especially when you're buying from a local store's website. For example, instead of purchasing homeware on Amazon or another major supplier such as Walmart, find out if your favorite decor shop has a website and buy from them instead. Many restaurants and bars also sell merchandise — consider repping your favorite haunts while sit-down visits are banned.
Share your favorites on social media.
Social media is essentially free word-of-mouth advertising for businesses. Follow your favorite local shops on Instagram and Twitter, and share any promotions they may be offering during this time. You never know who may take you up on your recommendation.