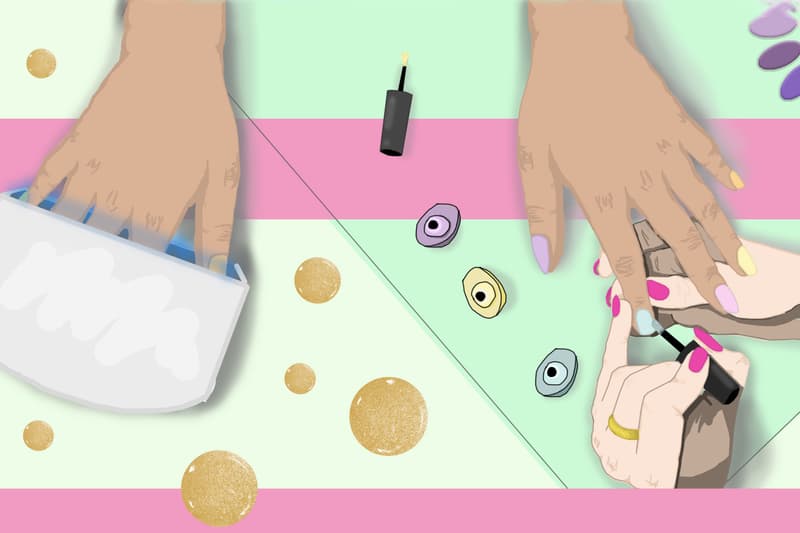 Beauty
Shoreditch Nails Is London's Female-Owned Beauty Salon You Need to Know
How founder Tina Michael set up her own business and built a community.
Shoreditch Nails Is London's Female-Owned Beauty Salon You Need to Know
How founder Tina Michael set up her own business and built a community.
In London's bustling Shoreditch neighbourhood, Tina Michael opened a small nail salon that she appropriately named Shoreditch Nails ten years ago. Coming from a career in marketing, PR and model booking, Michael was in pursuit of a creative outlet and started her own business – which has now become one of London's most recognizable salons offering both nail treatments as well as a learning academy. Tina has run the business for ten years, and has just opened the salon's second outpost in Dalston, marking a big step for the female-run salon, which continuously supports other local businesses, and remains a key part of the city's beauty identity.
Following the opening, we had the chance to visit the space and chat to Tina about her experience running a business in London, making beauty and nail art more accessible, as well as experience a nail treatment for ourselves. Keep reading below to learn all about the London-based business, and make sure to pay a visit if you're looking for a chic manicure this spring.
How has Shoreditch Nails grown since its inception?
I remember about three years ago, we did a simple look with a few black dots and it really kicked off. Everyone was coming in to get it, and it almost became an accessory – just a plain nail with a simple black dot. It became a big trend, and really captured our ethos perfectly because anyone could get it.
How has the industry changed over the course of the past decade?
When I first started, nail art definitely wasn't as accessible to as many people. I think there used to be a misconception that you had to get these long and detailed nails, whereas we came in and had the mentality of creating something minimal that is easy to wear no matter what your profession is or how you identify your personal style. We want someone who has never had nail art to be able to come in and experience it for themselves, and create something simple and fun that is both wearable and beautiful.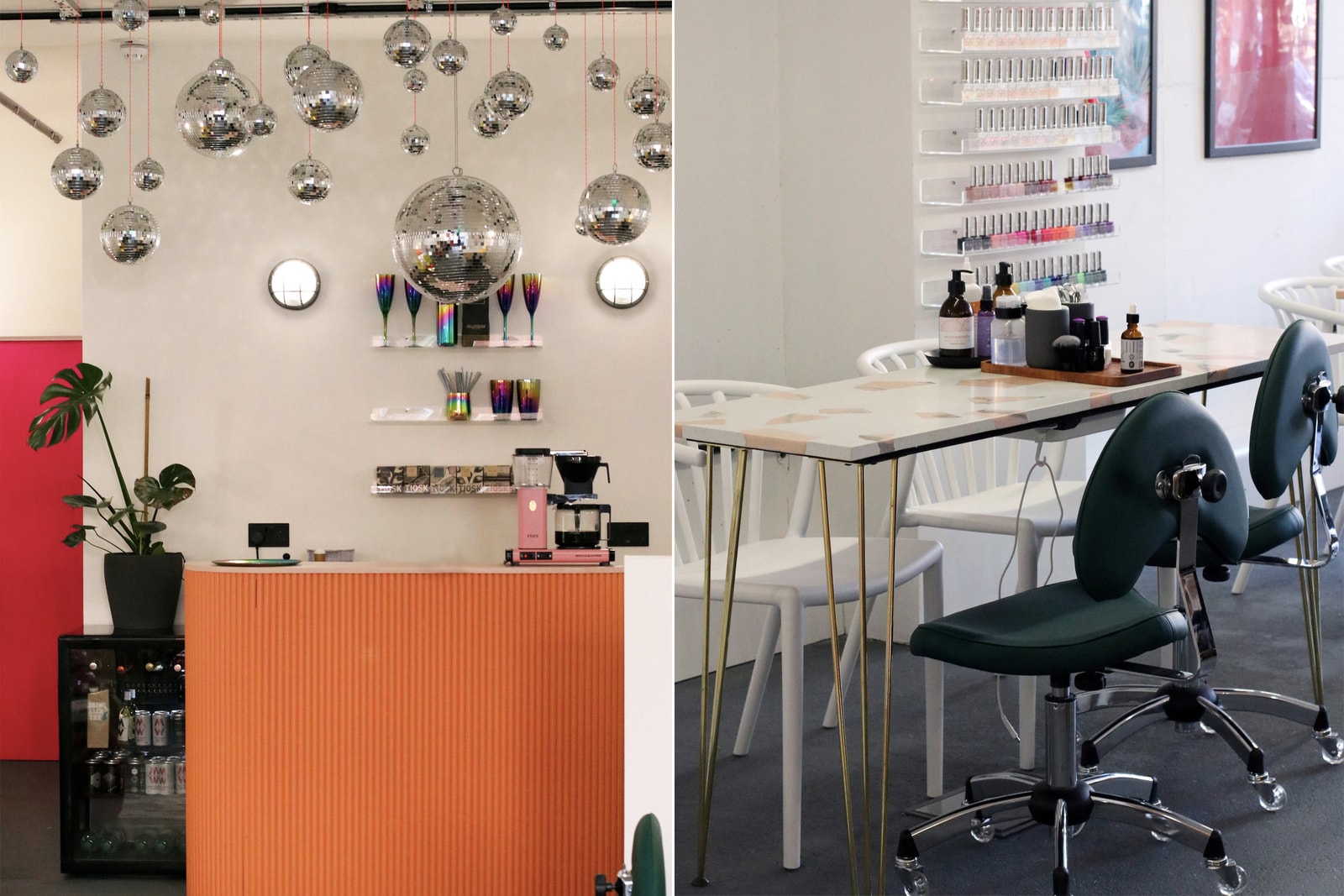 What are some challenges you've encountered whilst running and setting up a business in London?
Running Shoreditch Nails has without a doubt been one of the biggest challenges of my life. In the beginning the most challenging aspect was actually building the business, finding clients and such, and in the beginning I really just wanted to provide a really good manicure at a reasonable price. Once the clients started coming, the business naturally grew and we got regulars who would come in every two weeks to have a chat and get their nails done, and it was great.
What happened next was that a lot of businesses came to Shoreditch and the area became much more gentrified, and started being considered "cool" in a different way, which was a weird time and definitely a challenge in itself. Another challenge was definitely hiring and managing people, as I had never experienced that before, and now we are a team of over 20. But I guess after 10 years, I can say that I've definitely learned a lot along the way and I've definitely learned from my mistakes.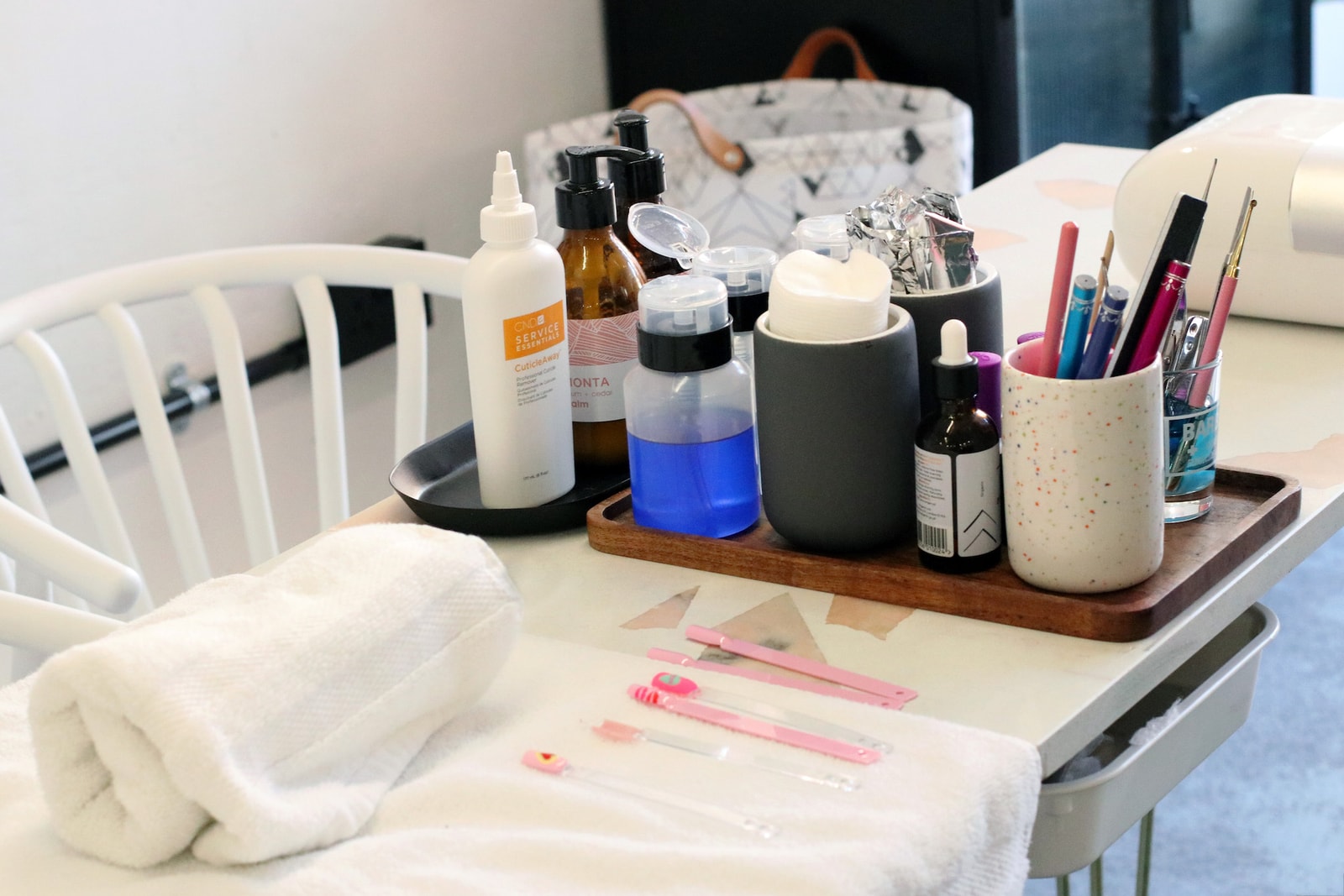 Being a female-run business, how do you grow and support other local initiatives?
I really like to support female run businesses and local businesses, and we're supporting each other whenever we can. There aren't enough female run businesses in London, so whenever the opportunity presents itself we always try and support. Our salon also uses vegan and cruelty free products, which is also another thing that is hugely important for us.
What is some advice you'd give to young creatives looking to become a nail technician?
We actually have our Shoreditch Nails Academy, which is a huge opportunity for young creatives to come in and learn the basics of nail art, shaping and more. You really need to have the basics before you can do the rest, and I think it is cool to be able to give a really good manicureif you're a creative person I really think you should give nail art a try, because it is a really great outlet for creativity. Honestly, nail artist and technician is such a fun job to have, it is so social, you meet amazing and like-minded people and every single day is different – sometimes it isn't even like work. It is different from sitting in front of a computer all day, which is what I did all throughout my twenties, and starting this really made a massive difference.
---
Visit Shoreditch Nails at the two studios below:
DALSTON
48 Dalston Lane
Dalston, London E8 3AH
SHOREDITCH
13 Cleve Workshops, Boundary Street
Shoreditch, London, E2 7JD
Share this article