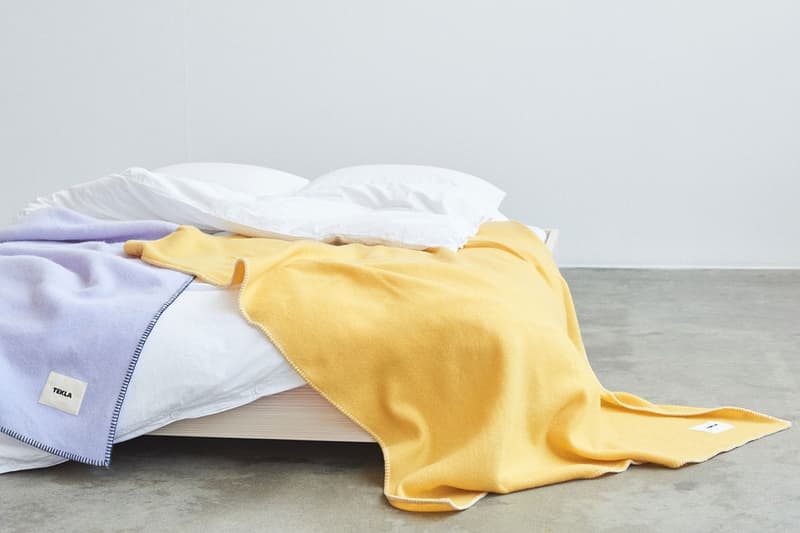 Art & Design
5 Bed Sheets and Linens That Will Improve Your Beauty Sleep
Options from TEKLA, Hay, Mille Notti and more.
5 Bed Sheets and Linens That Will Improve Your Beauty Sleep
Options from TEKLA, Hay, Mille Notti and more.
As most of us are continuing to spend our time at home as a result of the global coronavirus pandemic, it can be hard to feel motivated and refreshed. We've also developed a working from home routine that involves travelling from the bed to the couch, to a table and finally back to the couch and then into bed again, which can get boring and demotivating after a while. In order to elevate your at-home lifestyle, we've put together a few bedding and textile brands that will help you lift your spirits.
Whether you're looking to treat yourself to a luxury alternative from Mille Notti, or an affordable option from H&M Home – we've got you covered. Take a look at our favorites in the list below.
Tekla Fabrics
What:
Tekla is a sustainable textile and bedding brand based in Copenhagen, and have become known for its ultra-cozy blankets, pastel-hued bedsheets and their unique twist on Scandinavian minimalism.
Where: Browse the vast selection at teklafabrics.com.
H&M Home
What:
Swedish retail giant H&M's home division is the perfect place to go for budget-friendly interior alternatives. Offering a handful of sheets, blankets and other bedding items in different colors and materials, you can easily mix and max and create the perfect cozy bed. Switch up your regular cotton sheets for linen, or why not try out a bold color?
Where: Order yours now online at H&M Home.
Mille Notti
What:
Another Swedish brand, Mille Notti specializes in pillows and duvets, as well as other homeware and bathroom items. If you're having trouble sleeping, there's no doubt that Mille Notti's fluffy pillows will sing you to sleep in no time.
Where: Find yours online at the Mille Notti website.
HAY
What:
Known for their vast selection of quirky interior pieces, HAY is the ultimate brand to turn to if you're looking to add an exciting pop of color to your bedroom. The label's ÉTÉ linen sheets are available in a selection of colors, and arrive in a summer-inspired striped design.
Where: The sheets are available in a handful of colors over at HAY's website.
Society Limonta
What:
Perfect for someone looking for a luxury alternative, Society Limonta offers a wide selection of patterns and prints to help you create a layered design that oozes luxe. With an eye for color and material, the label's sheets are almost like a piece of art in the home.
Where: Get yours online at Society Limonta's website.
---
Share this article