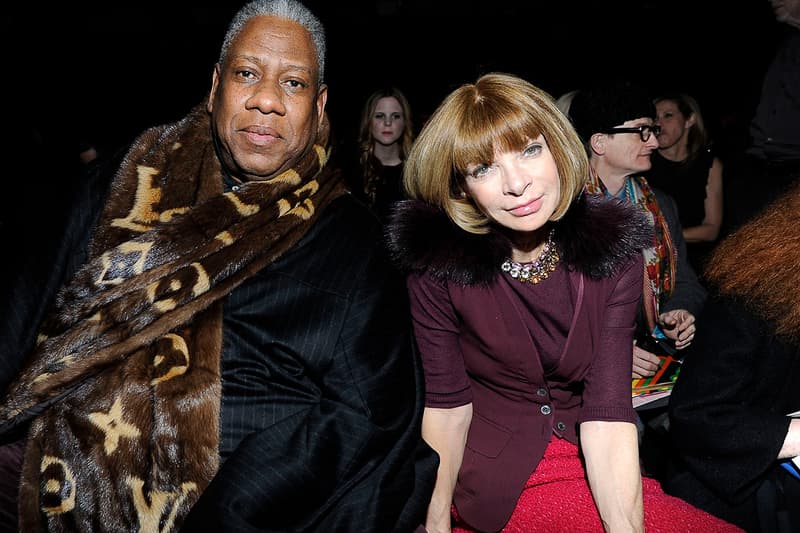 Fashion
Ex-'Vogue' Editor André Leon Talley Says Anna Wintour is "Not Capable of Human Kindness" in Upcoming Memoir
"I have huge emotional and psychological scars from my relationship with this towering and influential woman."
Ex-'Vogue' Editor André Leon Talley Says Anna Wintour is "Not Capable of Human Kindness" in Upcoming Memoir
"I have huge emotional and psychological scars from my relationship with this towering and influential woman."
While the Vogue editor-in-chief and fashion icon recently appeared in a livestream talk with Naomi Campbell, Anna Wintour has now been accused of being "ruthless," referred to as "The Empress Wintour" in an upcoming memoir by fashion journalist André Leon Talley. Taking a deep dive into why their friendship ended, the writer describes Wintour as someone that is "not capable of human kindness," as shared by Daily Mail.
In the book titled The Chiffon Trenches: A Memoir, Talley says they could no longer be friends over the past year because he was "too old, too overweight [and] too uncool." The journalist writes: "She is immune to anyone other than the powerful and famous people who populate the pages of Vogue. She has mercilessly made her best friends people who are the highest in their chosen fields."
After becoming friends in 1983 after Talley landed a job at Vogue, when Wintour was creative director at the company, the author mentions that he felt mistreated over the years, making him quit only to be recruited again as editor-at-large of the publication. According to the author, Wintour took advantage of him, paying only $500 USD for a podcast episode that was later canceled without any explanation. Talley mentions that his friendship with Wintour has left him with "huge emotional and psychological scars," although he wishes to reconcile the relationship by writing, "Not a day goes by when I do not think of Anna Wintour. I hope she will find a way to apologize before I die."
Wintour has yet to respond to Talley's comments published in the memoir, which is expected to launch in September this year.
Share this article