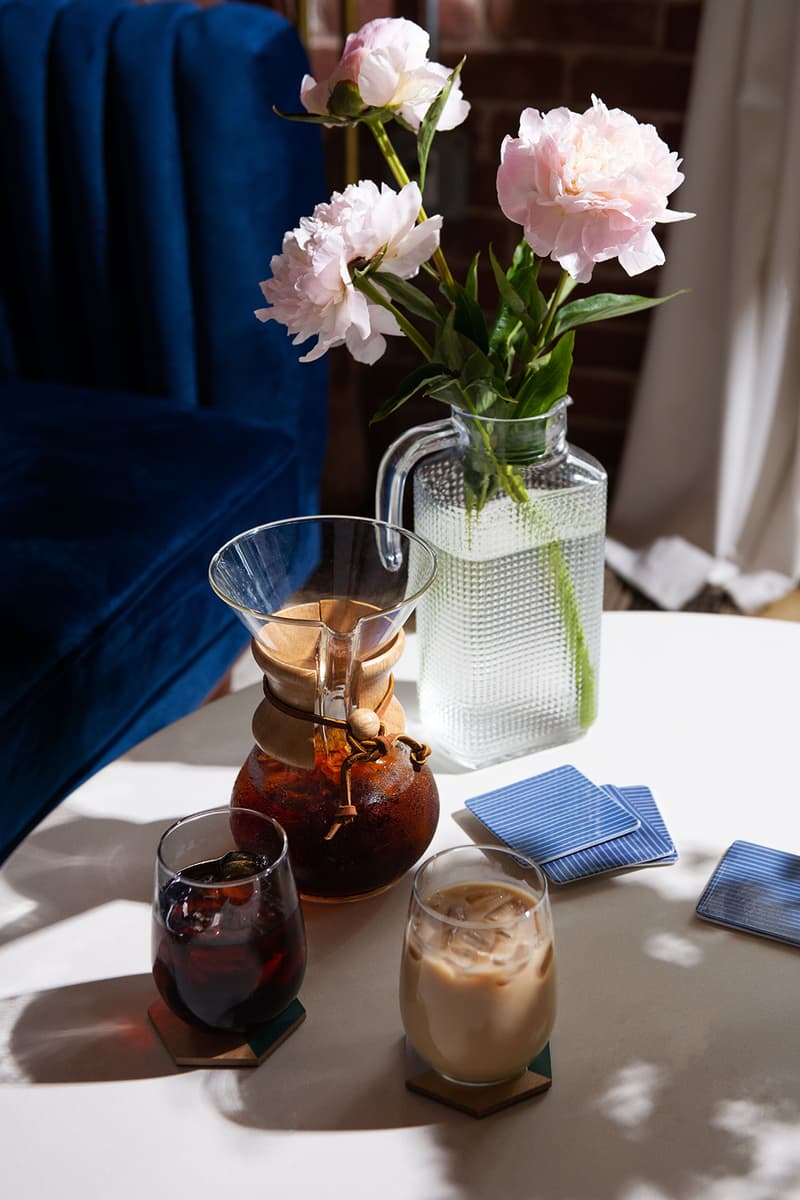 Have Coffee Delivered to Your Home From These 8 Cafés in New York
Blue Bottle, La Colombe, Jack's Stir Brew Coffee and more.
Culture
Have Coffee Delivered to Your Home From These 8 Cafés in New York
Blue Bottle, La Colombe, Jack's Stir Brew Coffee and more.
Coffee has become an essential part of many people's daily routines. With a number of cafés closed due to the current coronavirus pandemic, we've gathered the best spots in New York City that offer subscriptions and online delivery. Whether you're looking to subscribe to a single blend origin assortment or you simply want to test out a variety of beans, our list below has got your caffeine needs covered.
Featuring coffee shops like La Colombe, Blue Bottle, Stumptown Coffee Roasters and more, scroll down below and start placing your orders online.
For more at-home dining options, here are the best cheesecake places in NYC that offer delivery and takeout.
Birch is currently offering a special Quarantine Survival Kit. The package comprises of a bag of freshly roasted coffee (whole bean or ground), a quart of Oatly milk and a roll of toilet paper. You can also try out the brand's other offerings like its classic full-bodied, chocolatey Birch Blend or the dark roast Cold Brew.
Website: shop.birchcoffee.com
Blue Bottle offers 11 different customizable subscriptions. Its top three are the Single Origin Assortment, the Blend Assortment and the Espresso Assortment. If you're new to the coffee scene, the brand also has its own brewing equipment including its very own Blue Bottle Pour Over Kit.
Website: bluebottlecoffee.com
With the choice between a weekly, bi-weekly and monthly subscription, Café Integral allows customers to choose from its seasonal signature espresso Dulcinea blend or its Roaster's Choice. You can either opt for the 12-ounce or the 2-pound size.
Website: cafeintegral.com
Hi-Collar has suspended pick-up and delivery services for the time being. However, customers are still able to order its coffee beans online such as the Hana (Hi-Collar House Blend), Honduras – Pedro Sagastume (Cirque Coffee), Bensa Washed – Ethiopia (Onyx Coffee Lab) and more.
Website: hicollar.square.site
Known as the city's first 100 percent organic and vegan bakery, Jack Stir's Brew Coffee currently has its Organic Shade Grown Coffee available online in three different sizes. Customers can order its signature blend in a small bag, a 12-ounce can or a five-pound bag.
Website: jacksstirbrew.com
La Colombe has a flexible coffee subscription programme. Simply opt for the coffee or drink of your choice, or select one from its rotating coffee subscriptions to try something new. Then input how you want the coffee to be delivered online which you can put on hold any time.
Website: lacolombe.com
Stumptown Coffee Roasters' subscription offers six different kinds of beans to choose from including its own House Blend that contains notes of fruit, florals and toasty nuts. After choosing your bean, you'll then have to indicate the size you want to be delivered to your home.
Website: stumptowncoffee.com
Variety Coffee Roasters provides three different brewing methods: filter, espresso or cold brew. Once you've selected which type of brew you'd like, you then have to choose the size, followed by how often you want your subscription to be dropped off at your home or someone else's.
Website: varietycoffeeroasters.com
---
Share this article