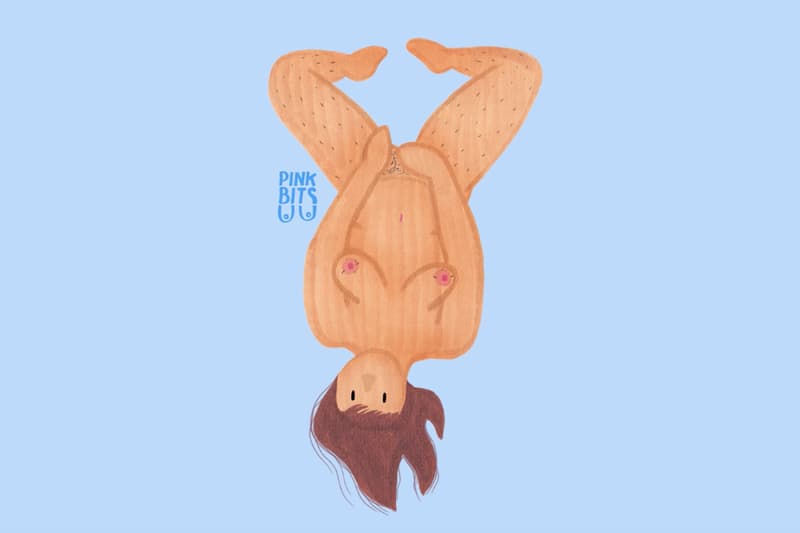 Sex & Dating
The Importance of Female Pleasure and Self-Love in Quarantine
Time off? Time to get off.  
The Importance of Female Pleasure and Self-Love in Quarantine
Time off? Time to get off.  
It feels like a whole new world out there, or rather, should I say in here? The world as we know it has changed and we are being forced to adapt to a life inside, away from our usual social spheres and comfort zones. We are being told to learn a new skill, finish that book, workout every day, but we could also use this time to improve the intimate relationship we have with our own bodies. Self-pleasure could be the key to stemming boredom in the new isolated world we find ourselves in. Naked Grapefruit, a new London-based brand promoting self-pleasure and self love is asking women to stop faking orgasms and start understanding your own anatomy, so that we can close the "orgasm gap." The key to this? Masturbation.
The "orgasm gap" may sound like a mysterious and abstract concept, but it exposes the rarely discussed inequality of orgasms between men and women. Equality must move to the bedroom. When was the last time you talked to your friends about self-pleasure, or your own desires? By freeing up the conversation around female pleasure we can help more women become confident sexually and feel comfortable exploring their own sexual desires. Victoria Parrott, the founder of Naked Grapefruit, suggests that you should "have the power to have your own independent sexual life," not necessarily related to normative penetrative sex between a man and a woman. It is interesting to note that even the term "foreplay" suggests that penetration is the central element to a sexual encounter but in reality, that's not the case. In the UK, a study showed that over 80% of women could not orgasm through penetration alone, with many needing clitoral stimulation to reach a climax. With so much free time on our hands, now is the perfect time to get well acquainted with your own desires, wants and needs.
Before full lockdown in the UK, Naked Grapefruit delivered self-care boxes to women in Zone 1-2 in London, complete with a vibrator, a masturbation guide, sweet (vegan) treats and a sticker set to share the masturbatory message. They have also been picking up shopping on the way for those isolated or worried about empty supermarket shelves. Self-isolation, self-care and self-pleasure go hand in hand.
Female masturbation is what one would call a controversial topic. It is controversial if we talk about it, if we don't, whether we are doing it, or whether we are not. In sex education at school little weight is given to teaching women about healthy masturbation or even their own external anatomy. Many women, even after sex education at school, don't even know they have a clitoris! Girls are taught about periods and unwanted pregnancy while boys are taught about masturbation and wet dreams. Victoria suggests that "from a young age, boys are taught their pleasure comes 'first.' Now is the time to re-educate ourselves, to value our own pleasure and the power we can take from it."
So how do we begin to normalise talking about masturbation? Leading sex toy company Love Honey suggests that you should "begin to think about it as just a part of your life that you enjoy, like reading or cooking," so that we can all begin to be more open about it and increase discourse and articulation of our feelings. They also suggest that you should "find other people who are already comfortable talking about it," and to "read up on different methods of masturbation and allow yourself to explore different kinds of stimulation and play." After all self-pleasure is meant to be fun!
During lock-down there has been an inevitable sex toy boom. A leading sex toy company Bondara has experienced an '11% increase in the number of products being ordered', with more people buying, and people buying more. There are reports that German brand Womanizer's sales are 60% higher than expected in Italy, and America is trending for a similar 60% increase. 6 Lockdown has ignited the population's sexual curiosity. Knowing what you want sexually can only aid good sexual relationships with your partner. Good masturbation equals good sex.
So, why not try something new this quarantine? Whether that is buying your first vibrator, or even just getting to know your own body. They say that a summer body is made in the winter – well, good sex in the future can be nurtured in isolation. We may be stuck here for a while, so why not enjoy it?
Editor

Tora Northman/Hypebae
---
Share this article