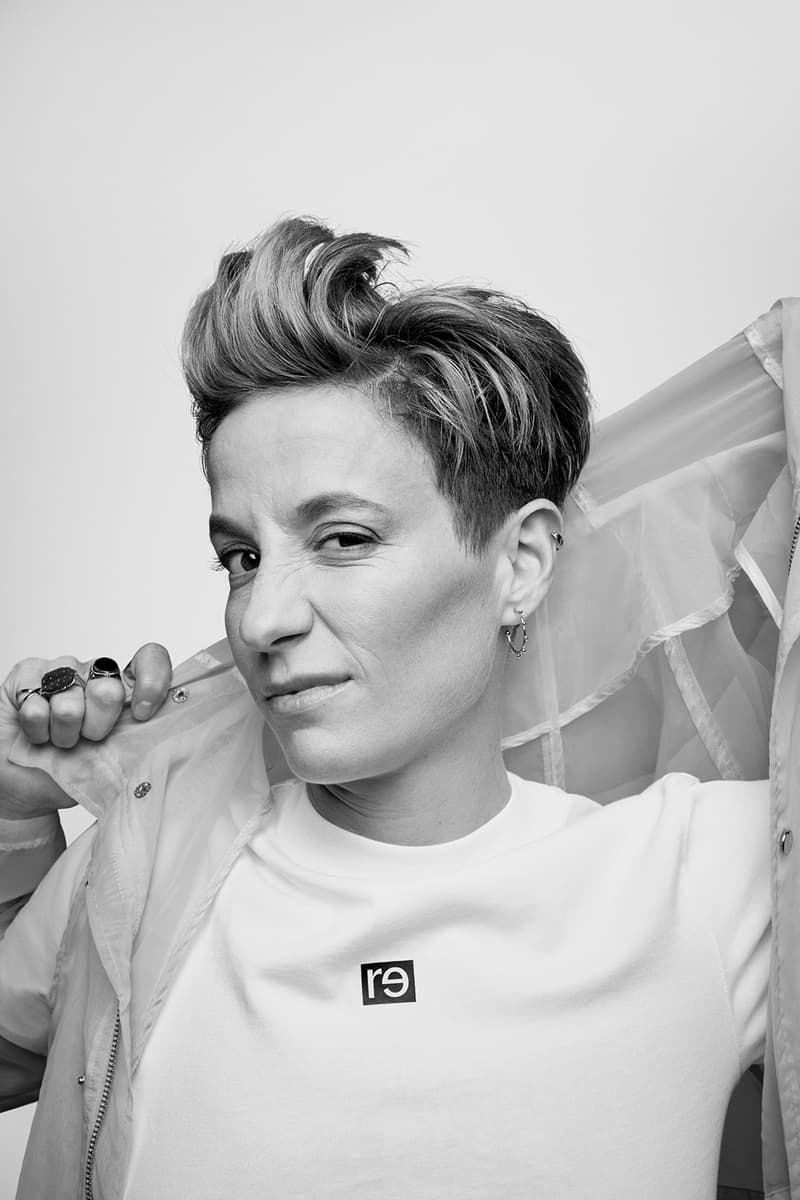 1 of 6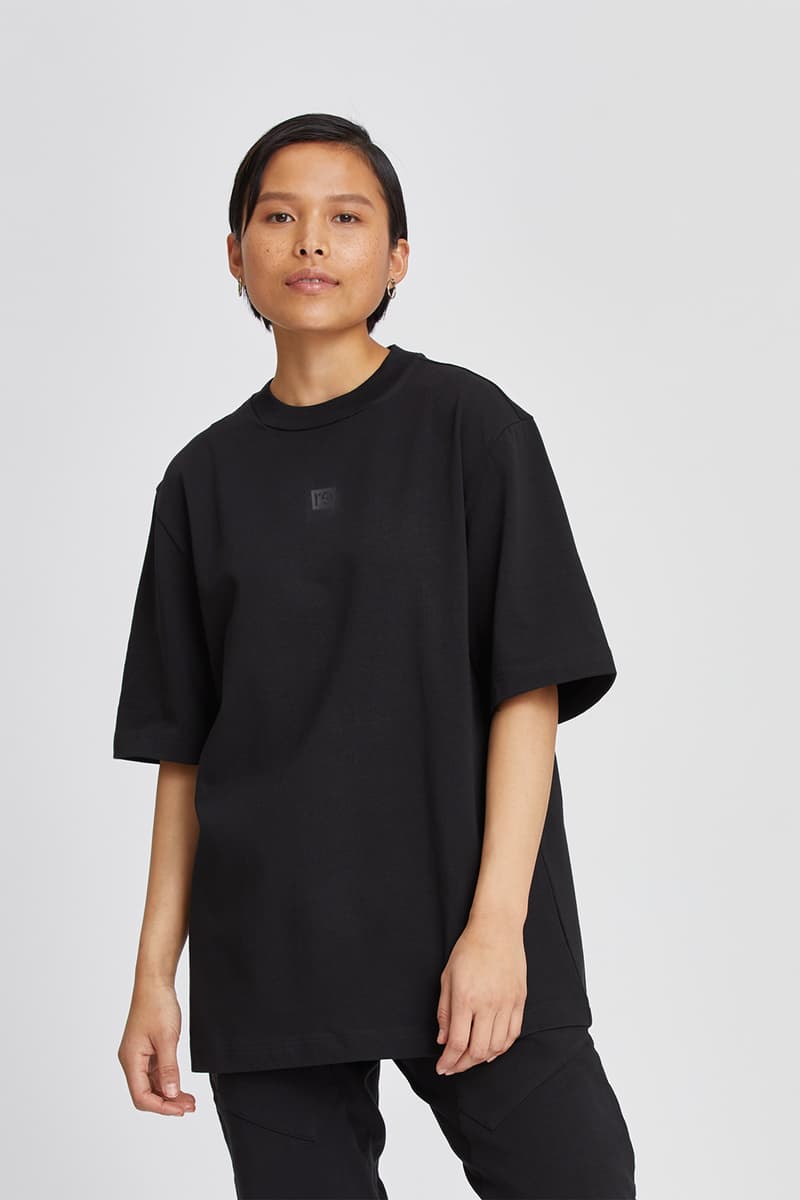 2 of 6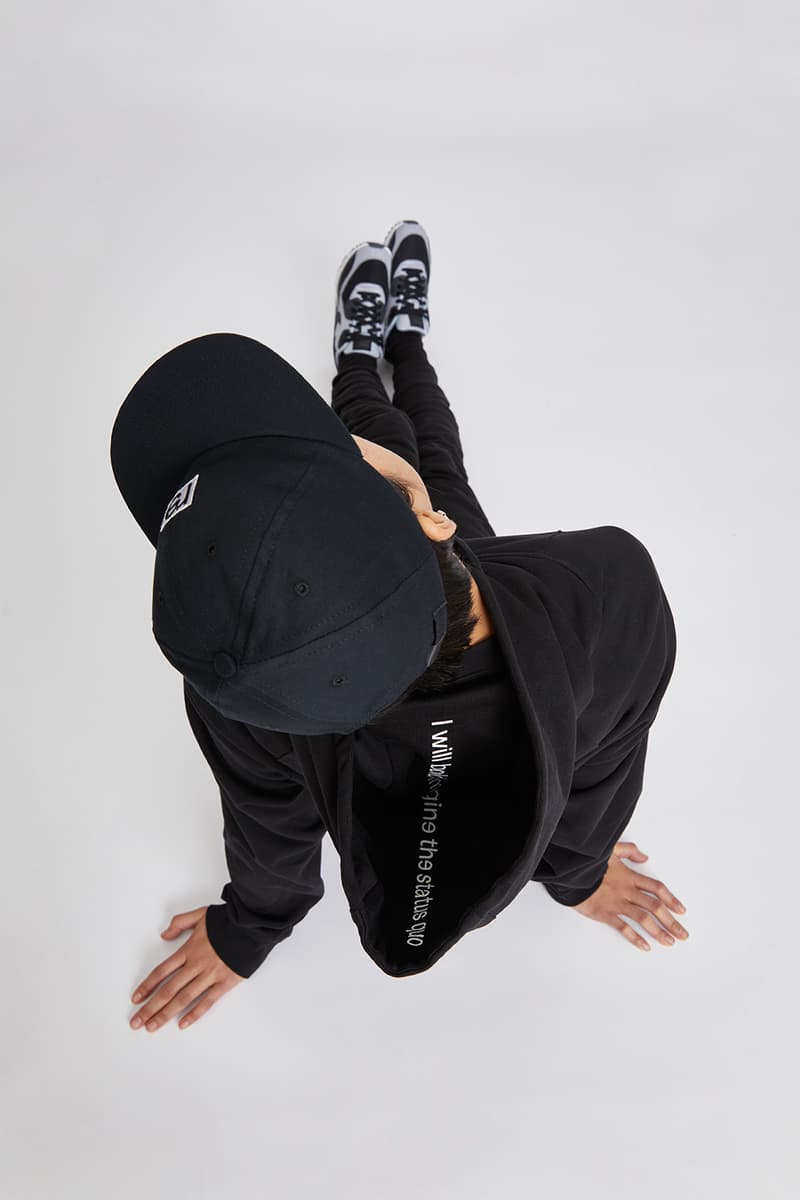 3 of 6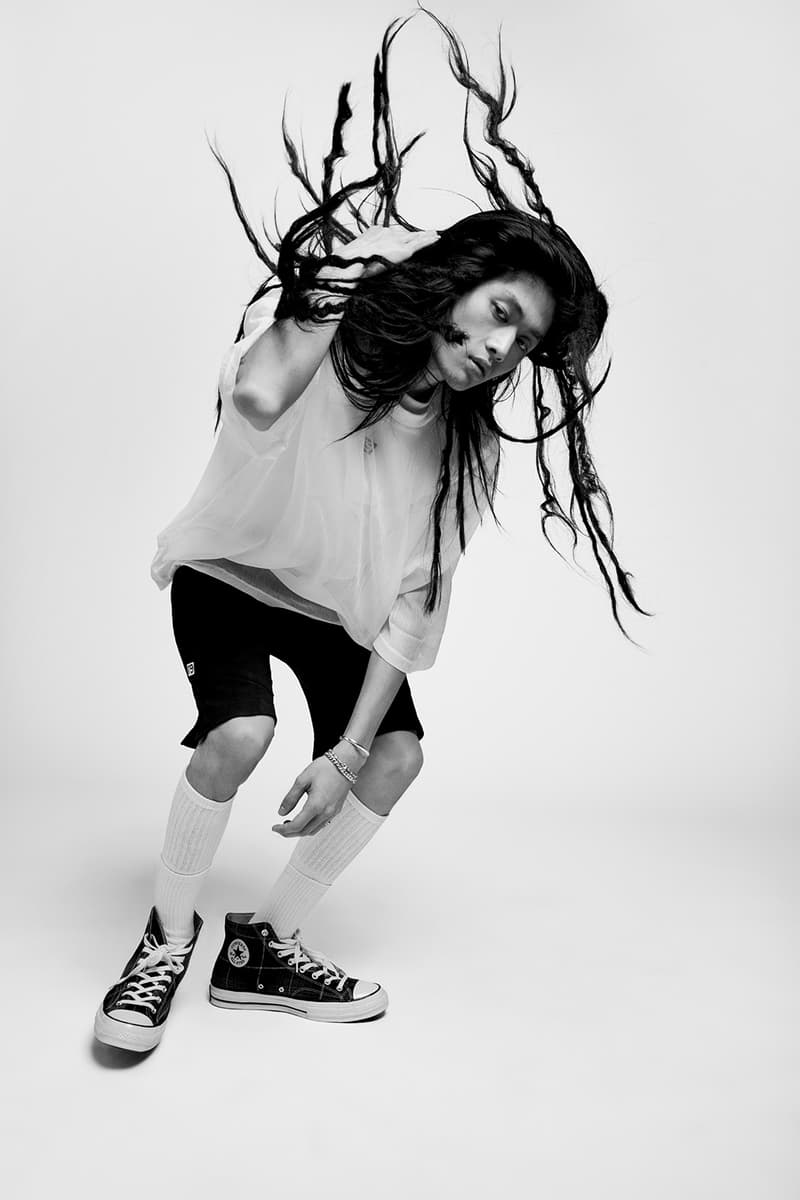 4 of 6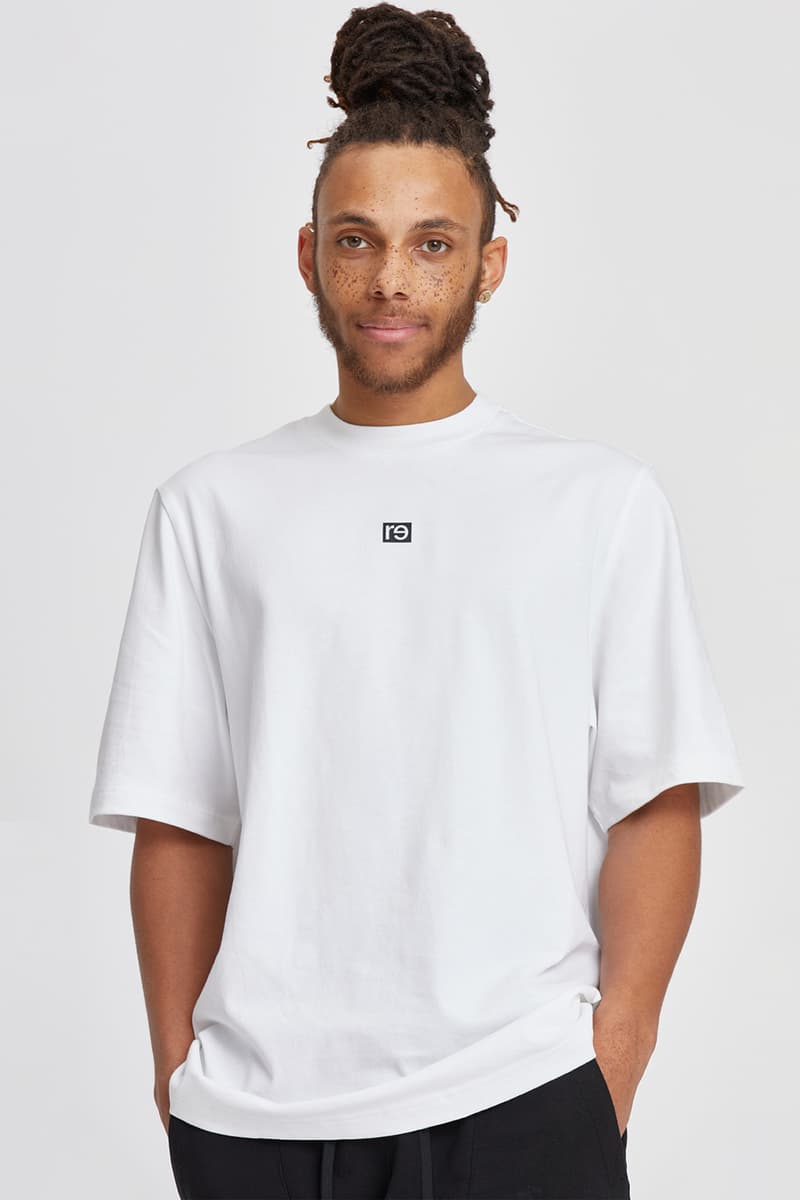 5 of 6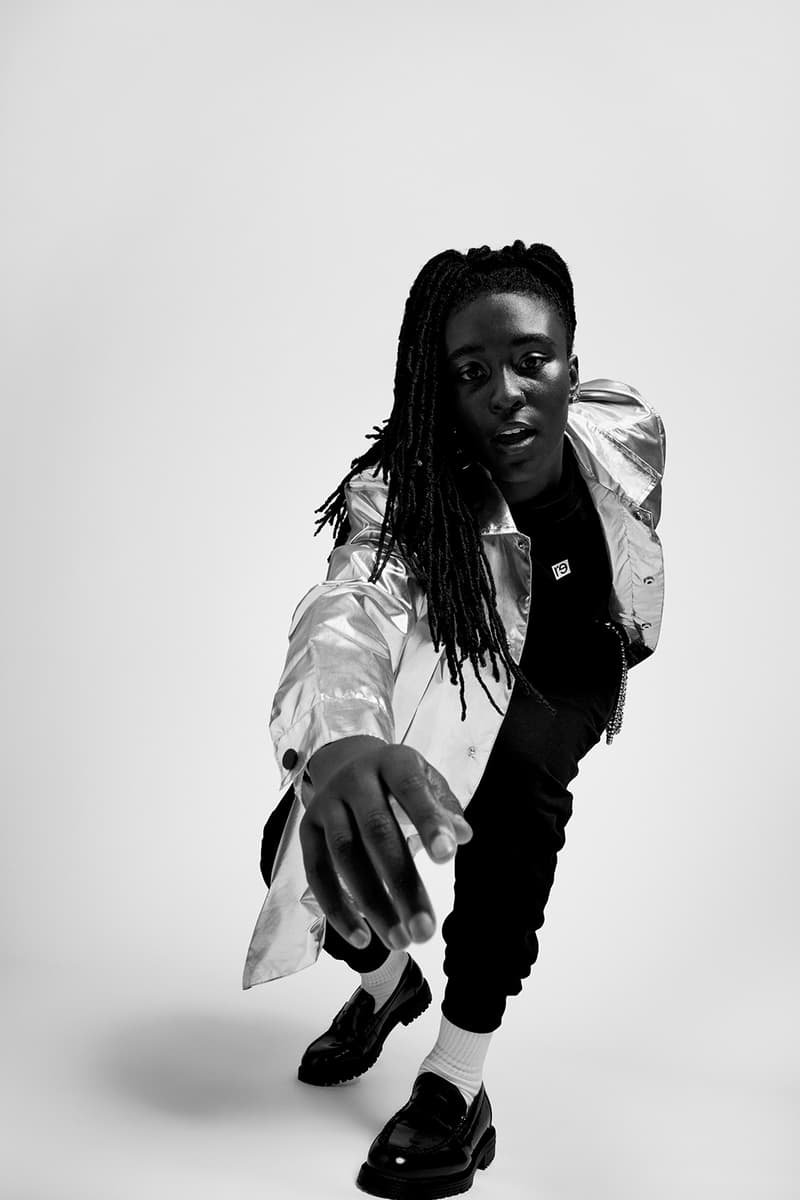 6 of 6
Fashion
Four U.S. Female Soccer Stars Share Why They Started Lifestyle & Streetwear Label, re—inc
Founders Megan Rapinoe, Meghan Klingenberg, Tobin Heath and Christen Press detail the inspiration behind their latest collection.
Four U.S. Female Soccer Stars Share Why They Started Lifestyle & Streetwear Label, re—inc
Founders Megan Rapinoe, Meghan Klingenberg, Tobin Heath and Christen Press detail the inspiration behind their latest collection.
2019 was a big year for U.S. soccer stars Megan Rapinoe, Meghan Klingenberg, Tobin Heath and Christen Press — they had won the fourth FIFA Women's World Cup title with a score of 2-0 against The Netherlands. Besides taking home gold in the international competition, the athletes also switched gears from sports to fashion and launched their streetwear and lifestyle label, re—inc.
After kicking things off with its "RWB" capsule collection, comprised of a range of wardrobe essentials in muted tones, the brand has since dabbled in art by holding an auction of Heath's original work. Its latest drop titled "Black & White," featuring 10 apparel pieces that arrive in black and white, further explores the label's central theme of self-expression and inclusivity. Each item inspires the wearer to feel comfortable in their own skin, without being confined to norms.
Ahead of the "Black & White" capsule launch, we spoke to the four entrepreneurs about their inspirations, as well as how they have been working together as a team to build re—inc. Read our interview with Rapinoe, Klingenberg, Heth and Press on the message behind re—inc and its new collection below.
After winning the 2019 Women's World Cup, how did the four of you get together to launch a brand? 
MK:The story really began following the 2015 World Cup. It was a huge moment for us — the final game was the most-watched game in U.S. history, yet we knew that our full value wasn't truly being acknowledged. We were ready to take control of our own identities, claim our worth and rally a movement of changemakers. In 2018, we got back together to get the idea on paper. Just before the 2019 World Cup, we dropped our first product and launched our business. Ultimately, we want re—inc to create a limitless movement that rallies change-makers to challenge the status quo and fight for social equity.
Why made you decide to go into streetwear or fashion? Was the idea of starting a brand something you had been planning for a while?
MR: Fashion and streetwear are male-dominated industries, ripe for disruption. We saw the need to make a line that was more inclusive of different body types and gender identities. Our clothing capsules are a template for everyone's unique self-expression. There's a piece for everyone and unlimited ways to style it. There's no right way to wear it. We want our clothes to be about fitting you, not trying to fit it.
What are each of your roles in developing a collection?
CP: It's a very collaborative process but we all play unique roles. Tobin is our Creative Director, overseeing the development and bringing the artistic vision to every detail of the "Black & White" capsule.
Where do you get inspiration for each of your releases?
TH: I've never had to look for inspiration — it's all around and within me. For each collection, we begin with a story we want to share. From there, I begin the process of trying to express that through my art. I'm not a person that uses words to share how I'm feeling. For our "Black & White" capsule, it's the tension that you feel when trying to reimagine the status quo. That's something that we've really lived in starting this company.
Your careers are mainly in sports. How has running a lifestyle and streetwear brand been for you so far? What are the similarities and differences between the two?
CP: We are a purpose-led lifestyle brand, and we've started in fashion. Running this company has been a great blessing in my life. I wake up each day with purpose, knowing that the team depends on me and that what we are doing really matters. We are trying to express ourselves and to share joy and passion with others, and all of these things I feel about soccer. In both soccer and re—inc, I try to find workflow. I try to get better every day. In both, I've learned that leadership is service and that good teamwork is like magic.
How has re—inc evolved since you launched the "RWB" collection?
CP: We've hired our first few employees, dropped new products and experiences and continued to build our growth strategy. We really believe in the idea of "Again but better." Right now, that means we're trying to create consciously and push the boundaries of what that even means. That's why we partnered with an ethical factory in India to create garments made of organic cotton and crafted by fairly paid workers. We've refined all of our designs making the "Black & White" capsule both more comfortable and elevated with the details. We've strengthened our relationship with our community, getting more personal, vulnerable and engaging. We create space for all to share and be heard.
The BW capsule is all about self-expression, which is a topic more important than ever. What is your way of self-expression? What are some ways other than fashion that you think play an important role in self-expression?
MR: For me, self-expression is about following your gut, your heart and what you know is right. Whether that is a wild outfit choice, or standing up for something I believe in, that desire runs very deep in me. Part of my self-expression is about what I believe and the other part of it is just how I want to show up in the world everyday.
What are some other topics you would like to delve into through re—inc collections in the future, and why?
TH: The "Black & White" collection is very much about the tension, struggle and courage in self-acceptance and trying to create change. Our next collection will be an extension of this story. Our collections are essentially a narrative, a way for people to connect to the larger message and the change we are trying to create.
---
Share this article