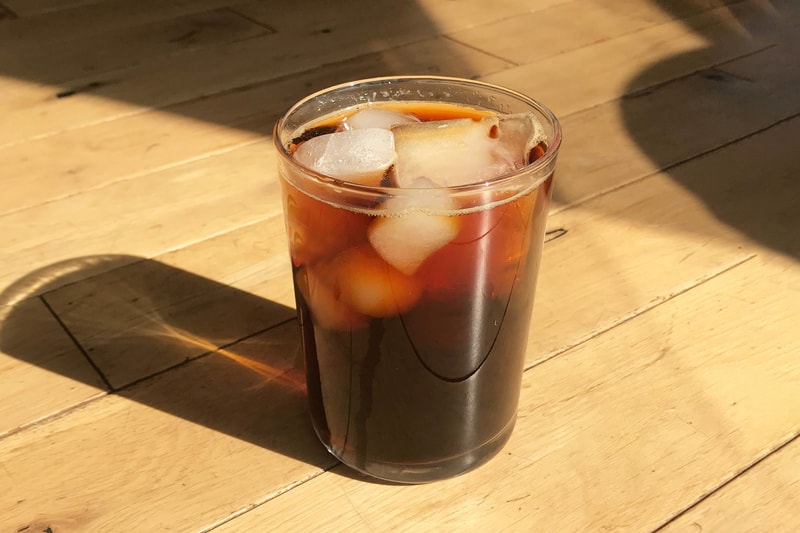 Here's How to Make Cold Brew Coffee at Home
Starbucks? We don't know her.
There's no better way to start the day than with a cup of coffee, and with summer right around the corner, we're dreaming about an iced cold brew out in the sun. As most of us are currently self-isolating due to the coronavirus pandemic, it is not as easy to get your daily cup of joe before work – especially not that cooling cup of cold brew you've been craving.
We've figured out how to take your daily caffeine boost home, by creating a simple guide to crafting your own batch of cold brew coffee at home. Keep reading to learn all the necessary steps to follow.
Here's what you'll need:
Coffee Grinder
Big jar/glass bottle with lid
Cheesecloth
Strainer
Rubber Bands or Clips
Here's how to do it:
Begin by grinding your coffee beans into a coarser grind. You will need about 8 ounces of whole coffee beans.
Combine the grounds with 8 cups of water in your jar or bottle.
Stir until the coffee is thoroughly incorporated. Take your time with it, and don't worry if the coffee floats to the top (it just needs to be wet).
Let the coffee sit in the fridge over-night. Ideally, keep it for more than 12 hours or up to 24 hours.
Strain the coffee using your strainer lined with a cheese cloth. Don't squeeze the cloth, and be patient.
Finish by putting the mixture into a clean jar or bottle and store in the fridge.
Serve in a glass with ice, wih 1/2 cup cold brew concentrate mixed with 1/2 cup of cold water. Add your selection of milk, if needed.
---
Share this article