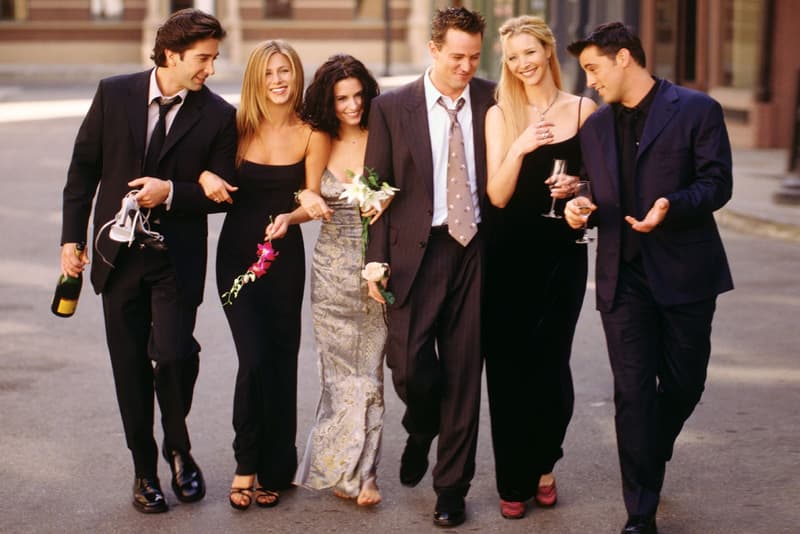 Film & TV
Amid the Coronavirus Pandemic, HBO Max Delays 'Friends' Reunion Special
Production has been pushed back to at least May.
Amid the Coronavirus Pandemic, HBO Max Delays 'Friends' Reunion Special
Production has been pushed back to at least May.
UPDATE (March 23, 2020): Following the postponement of production and premieres of several TV shows and films in the entertainment industry, HBO Max has announced that the highly anticipated Friends reunion special is also being pushed back due to COVID-19. According to The Hollywood Reporter, sources have stated that the unscripted special was set to be filmed this week at Stage 24 of the Warner Bros. Studio lot in Burbank.
However, given the current state of the pandemic, production won't take place until at least May. An official filming date has not been announced, so stay tuned while we wait for more information to surface.
---
UPDATE (February 24, 2020): It's finally happening. HBO Max has officially announced that Jennifer Aniston, Courteney Cox, Lisa Kudrow, Matt LeBlanc, Matthew Perry and David Schwimmer are all reuniting for an exclusive untitled, unscripted Friends special premiering this summer.
The original six will return to the Friends soundstage, Stage 24, on the Warner Bros. Studio lot in Burbank, California to celebrate the success of the hit show which ended back in 2004. According to Variety, each cast member will earn $2.5 million USD each from this special, which is set to air the same time HBO Max debuts in May. Kevin Reilly, chief content officer at HBO Max and president of TBS, TNT and truTV said in a statement:
"Guess you could call this the one where they all got back together — we are reuniting with David, Jennifer, Courteney, Matt, Lisa, and Matthew for an HBO Max special that will be programmed alongside the entire Friends library. I became aware of Friends when it was in the very early stages of development and then had the opportunity to work on the series many years later and have delighted in seeing it catch on with viewers generation after generation. It taps into an era when friends – and audiences – gathered together in real time and we think this reunion special will capture that spirit, uniting original and new fans."
Behind the exclusive unscripted special is director Ben Winston, as well as Friends executive producers Kevin Bright, Marta Kauffman and David Crane. Aniston, Cox, Kudrow, LeBlanc, Perry and Schwimmer are also executive producing the episode alongside Emma Conway and James Longman as co-executive producers.
---
ORIGINAL STORY (November 13, 2019): Ever since Jennifer Aniston broke the internet after posting her first Instagram picture with her Friends cast, rumors have been flying that a Friends reunion s on its way. Now, reports are claiming that HBO Max has something in the works.
Although there's yet no information available, the project was alluded to by Jennifer Aniston herself on The Ellen DeGeneres Show, where she confirmed that a reboot of the '90s sitcom won't be happening, but they're working together on something else. "I would love for there to be something, but we don't know what that something is," she said. "So we're just trying. We're working on something," she told the host.
Despite Aniston's comment, Marta Kauffman and David Crane, co-creators and executive producers of the show previously shut down rumors of both a reunion show as well as a reboot. "The show we wanted to do. We got it right, and we put a bow on it," they said.
HBO Max has spent $425 million USD on the show's rights, removing Friends from Netflix effective in 2020.