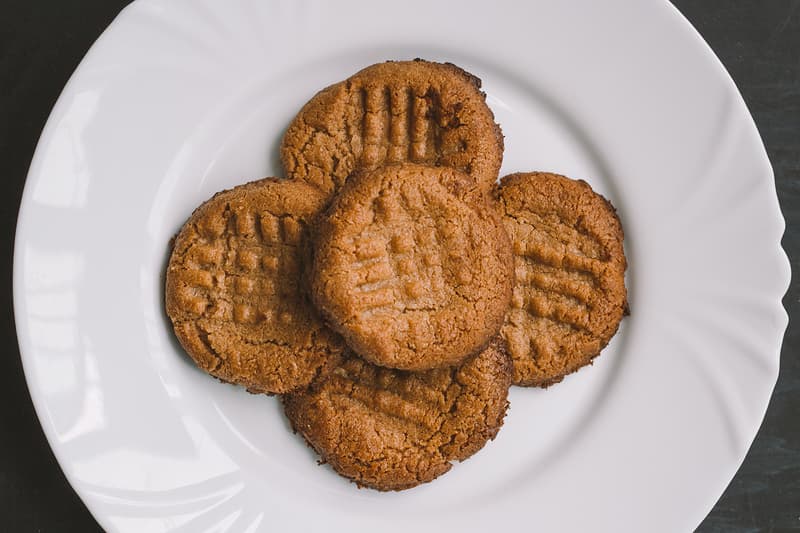 Food
Here's How to Make TikTok's Viral 3-Ingredient Peanut Butter Cookies
Everything you need is probably already in your kitchen.
Here's How to Make TikTok's Viral 3-Ingredient Peanut Butter Cookies
Everything you need is probably already in your kitchen.
A number of TikTok users have resorted to cooking and baking these past few weeks in order to pass the time at home and stay productive during self-isolation. If you followed the latest dalgona coffee trend, you'll want to try out the three-ingredient peanut butter cookie recipe (only if you're not allergic) that has recently taken over the social media platform.
This will be one of the simplest things you'll ever make in your kitchen, with ingredients that are probably already in your pantry and fridge. However, if you don't have these items, feel free to go on a quick grocery run and get yourself a tub of peanut butter, sugar (brown or white) and some eggs.
Ingredients
1 cup peanut butter
1 cup sugar
1 egg
Directions
1. Preheat your oven to 350ºF (180ºC).
2. In a large bowl, mix together the peanut butter, sugar and egg.
3. Scoop out a spoonful of dough, roll it into a ball and place all the cookie balls onto a non-stick baking sheet.
4. If you'd like to add a twist to your cookies, press them down with a fork to create a criss-cross pattern.
5. Place the cookies in the oven for about 8-10 minutes.
6. Make sure to let them rest for a few minutes after removing them from the tray.
There are currently other variations on TikTok in which home bakers have been incorporating their recipe with chocolate chips. Some have even created healthier versions of the recipe by adding oats. Whether you fancy either of the three, scroll down below and watch how to make the different alternatives.
For more quick and easy recipes to try at home, here are three healthy lunch ideas that will keep you full and energized throughout the day.