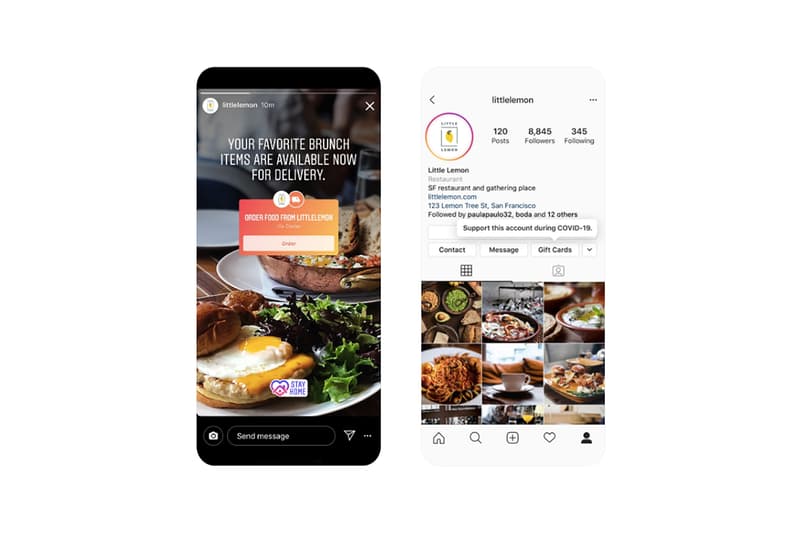 Tech
Instagram Supports Small Businesses Amid COVID-19 by Enabling Food Delivery & Takeout Feature
As well as gift cards and fundraisers.
Instagram Supports Small Businesses Amid COVID-19 by Enabling Food Delivery & Takeout Feature
As well as gift cards and fundraisers.
Instagram has announced that it will be launching a new initiative in an effort to support small businesses around the world amid the ongoing coronavirus pandemic. The social media platform declared: "Today, we're making it easier to discover gift cards, online food orders, and fundraisers on Instagram so you can support the businesses you love."
Restaurants and other local shops will now be able to use the new feature which will appear as buttons on the business' profile, as well as in the form of stickers in Stories. All customers have to do is tap on the sticker or button to make their purchase directly on the Instagram app. According to the platform, fundraisers will "open on Facebook to a personal fundraiser created by business owners or their supporters."
Gift cards and food orders for delivery and takeout are now available in the U.S. and Canada. This initiative will roll out globally in the coming weeks, while fundraisers will be coming soon. Stay tuned while we wait for more information.
In related news, did you hear that you can now view Instagram Live on your computer?