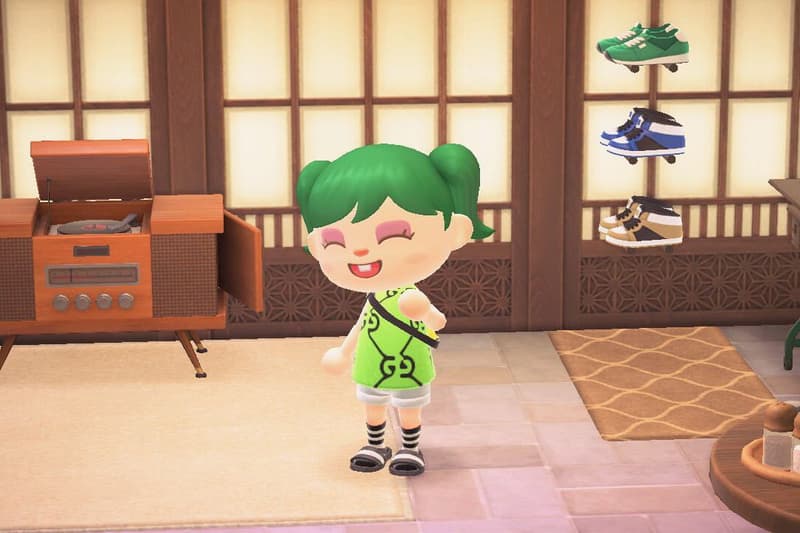 Tech
How to Recreate Your Favorite Celebs' Hairstyles On 'Animal Crossing: New Horizons'
A makeover inspired by Billie Eilish, BLACKPINK's Lisa and more.
How to Recreate Your Favorite Celebs' Hairstyles On 'Animal Crossing: New Horizons'
A makeover inspired by Billie Eilish, BLACKPINK's Lisa and more.
There aren't any specific objectives in Nintendo's Animal Crossing: New Horizons, but the record-breaking video game is much-loved due to the plethora of activities players can indulge in according to their interests, from buying and selling turnips to playing around with different hairstyles. To help elevate your daily look, we've put together a guide on how to give your character a makeover with inspiration from some of our favorite celebrities such as Billie Eilish and Hailey Bieber.
For those who are new to the game, you won't have access to all styles and colors from the very beginning. Only eight silhouettes are available when you customize your character for the first time, followed by an additional six styles when you first use a mirror to change your appearance. You can unlock more by redeeming 2,400 Nook Miles, along with eight more hair colors for 3,000 Nook Miles.
Default looks range from pigtails to a wavy bob cut, along with basic colors like black, brown, orange, blonde and silver. Once unlocking "Top 8 Stylish Hair Colors" and "Top 8 Cool Hairstyles" from the Nook Stop, the game allows room for more creativity with unconventional shades like bright purple, green and red. A bonus "Bedhead" style will be added to your collection if you don't play the game for about a week.
Scroll down below to learn more about transforming your character's look. While you're here, read our guide to customizing outfits on Animal Crossing.
Unlock all hairstyles and colors from the Nook Stop after accumulating enough Nook Miles.
Try out a sleek, pink bob cut inspired by Hailey Bieber.
Keep it simple with BLACKPINK member Lisa's bangs.
Match your Gucci top with Billie Eilish's signature green hair.
---
Share this article