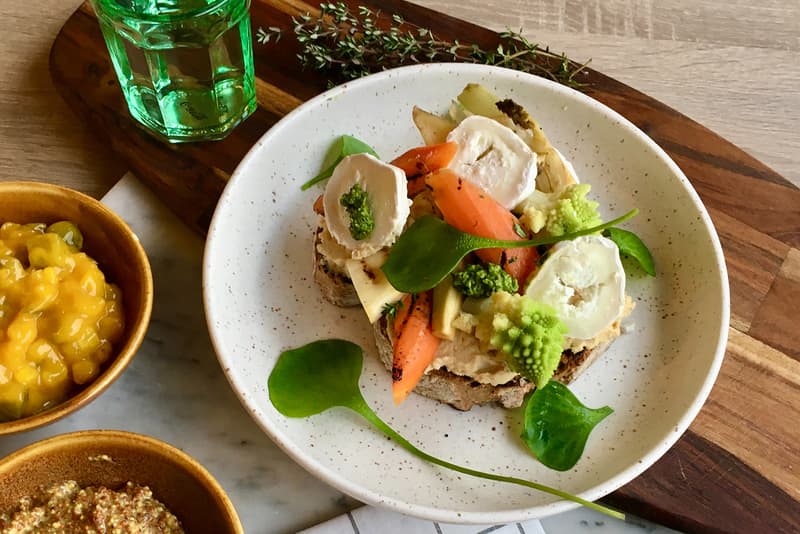 Food
The Best Meal Delivery Services in the U.S. for Healthy At-Home Dining
Freshly, Purple Carrot, Sun Basket and more.
The Best Meal Delivery Services in the U.S. for Healthy At-Home Dining
Freshly, Purple Carrot, Sun Basket and more.
For U.S. residents who have been self-isolating and staying home for the past few weeks, chances are you're starting to run out of ideas of what to prepare for breakfast, lunch and dinner. Apart from ordering takeout to support your local eateries, meal delivery services are a great option for easy at-home dining.
Along with fresh ingredients that are pre-measured and prepped for you, meal delivery kits offer those who enjoy cooking a different recipe to try every day of the week. Below, we've gathered some of the best healthy food delivery services that are available in the U.S. From Freshly's quick and easy pre-made meals, to Sun Basket's diverse selection of dietary options, scroll through our list below to discover our top picks.
For more recipes, here are some healthy lunch ideas that will keep you full and energized.
Daily Harvest's offerings include smoothies, flatbreads, soups, chia bowls, lattes and more. Every meal the company offers is prepped with organic ingredients, and are frozen to keep its freshness and nutrients intact.
Price: $6 to $7.99 USD per cup.
Website: daily-harvest.com
For those who prefer to cook meals that require little time and preparation, Freshly's kits are pre-made to be served under three minutes. Customers can choose between four, six, nine and 12 meals per week — all of which are specially crafted by chefs and approved by nutritionists.
Price: $7.99 to $11.50 USD per meal.
Website: freshly.com
Green Chef, the first-ever meal delivery service company to be USDA-certified organic, provides ingredients that are pre-measured, perfectly portioned and mostly prepped. Its "Keto," "Paleo," "Balanced Living," "Plant-Powered" and "Family Plan" meals are updated weekly.
Price: $5.32 to $6.32 USD per serving.
Website: greenchef.com
Home Chef offers 13 different meals for you to choose from. Each comes with pre-portioned, fresh ingredients along with three different protein packs. You can even customize your box to fit your preferences and dietary restrictions.
Price: Starting at $59 USD for three meals for two people.
Website: homechef.com
Hungryroot is a grocery subscription service that offers the items you need based on your specific food profile. Customers can shop from an array of fresh ingredients such as vegetables, grains and pasta, proteins, sauces, sweets and more.
Price: Starting at $59 USD per delivery.
Website: hungryroot.com
Catering to vegans and vegetarians, Purple Carrot offers plan-based meal plans such as "Chef's Choice," "Quick & Easy" and "High Protein," with recipes updated weekly.
Price: $4.49 to $9.99 USD per serving.
Website: purplecarrot.com
Sun Basket is perfect for those who have dietary restrictions. If you are a vegan, vegetarian or pescatarian (or if you're on a specific diet plan), this meal delivery service platform offers sustainably sourced ingredients, organic produce, antibiotic and hormone-free meats and seafood.
Price: $36.94 USD for your first order, which includes three meals for two people.
Website: sunbasket.com