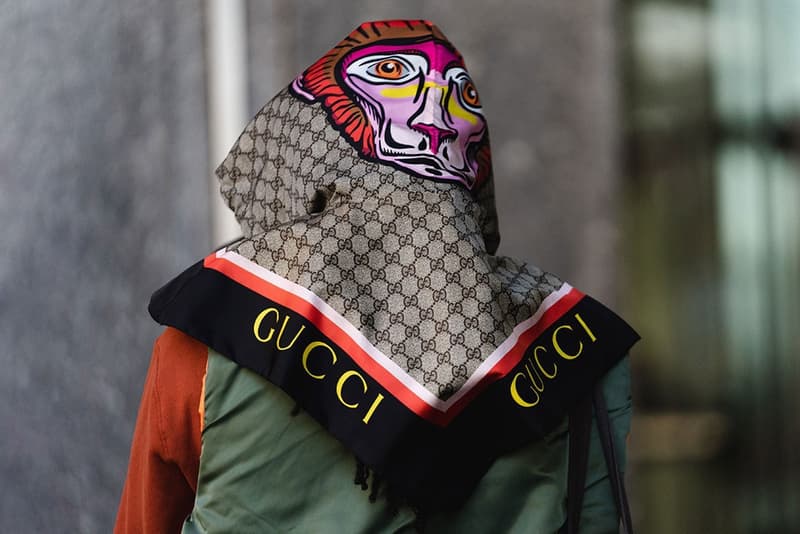 Fashion
Kering Reports Major Revenue Loss in Q1 Due to Coronavirus Pandemic
Sales at Gucci have sharply dropped.
Kering Reports Major Revenue Loss in Q1 Due to Coronavirus Pandemic
Sales at Gucci have sharply dropped.
Luxury parent company Kering, whose holdings include Gucci and Bottega Veneta, has announced a 15.4 percent decrease in revenue during the first quarter of 2020. The conglomerate attributes this loss to the  impact of the coronavirus pandemic.
As reported by The Fashion Law, Gucci generated $2.52 billion USD in Q1 of 2019. This year, the brand's Q1 revenue dropped 23.2 percent, falling to $1.96 billion USD. In contrast, Bottega Veneta saw a revenue increase of "8.5 percent on a comparable basis," resulting in $297.11 million USD in sales during Q1 of 2020.
"The COVID-19 pandemic took a heavy toll on our operations in the first quarter," Kering CEO Francois-Henri Pinault told Teletrader. "We took immediate action to ensure the safety and well-being of all the Kering people around the world, and of our customers. We also lent our support to the communities in which we are present, helping meet the extraordinary needs generated by this public health crisis, notably among healthcare workers and hospitals," he added, referencing the company's $1 million USD donation to the CDC Foundation. Despite revenue losses, Pinault assured that Kering's fashion houses "will all emerge from this period of uncertainty at the top of their game."
Share this article