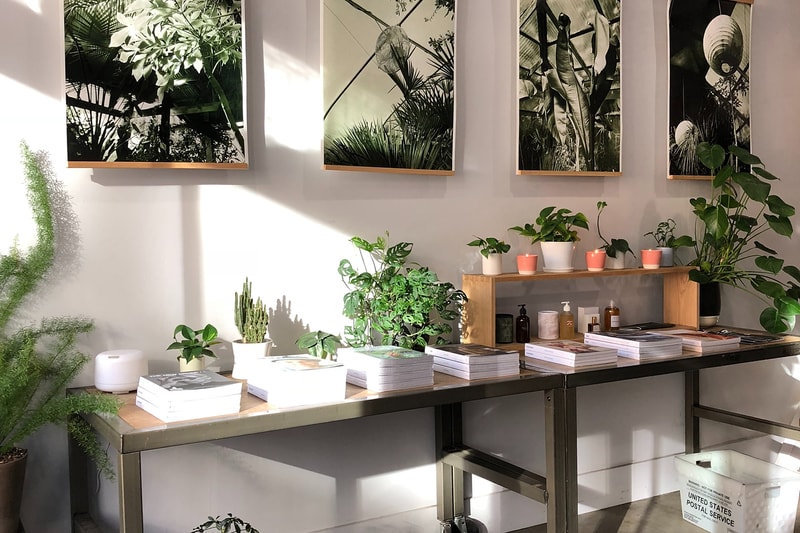 Art & Design
These Are 13 of the Easiest, Beginner-Friendly House Plants to Grow in Your Home
Don't worry, they won't die easily on you.
These Are 13 of the Easiest, Beginner-Friendly House Plants to Grow in Your Home
Don't worry, they won't die easily on you.
Keeping house plants is a great way to cozy up your home, although it can be quite a commitment if you aren't used to watering them every day. For those looking for low-maintenance plants to grow indoors, we've put together a list of different types that are both aesthetically pleasing and easy to take care of.
Not only are these plants a nice addition to your space and make for the perfect Instagrams, but they also have health benefits. Some are known for their air purification abilities, while others can even be used in your skincare routine. You won't need to worry about inviting insects into your home along with these plants, as many of them don't cause this problem at all. Forgetting to water some of these plants is also not a major issue, as they can even last through droughts.
Scroll down to take a look at the easiest houseplants to grow, along with some useful tips on how to take care of them. While you're here, check out some of the best minimal vases for your indoor plants.
Asparagus Fern
Most commonly potted in hanging baskets, asparagus ferns are a great option for keeping the air clean indoors. Their light and feathery foliage, along with occasional white flowers, serve as great background accessories for your at-home Instagram shots. Native to South Africa, the plant grows up to six feet long and can be kept indoors all year round.
HOW TO TAKE CARE OF IT: Make sure the pot receives indirect but bright sunlight. Water the plant when the top inch of the soil feels dry. The plant should be watered once or twice a week so that the soil doesn't dry completely.
Schefflera
Schefflera is sometimes called the umbrella plant for its long, oval-shaped leaves that droop downwards, resembling the shape of an umbrella. Although it is unlikely that a schefflera will bloom indoors, it is still a popular option to keep along with other tropical plants.
HOW TO TAKE CARE OF IT: Keep your schefflera in an area with bright but indirect light. The soil should be soaked only once it's completely dry, as overwatering will cause the plant to die.
Peace Lily
Native to tropical rainforests, peace lilies are known for their white flowers that resemble a white flag of surrender. While they vary in sizes and types, they are typically kept on the floor as they can grow up to three feet tall. Peace lilies are highly adaptable, and are able to survive in darker areas of your home. If taken care of properly, they bloom typically in the spring and sometimes once more during the fall.
HOW TO TAKE CARE OF IT: Keeping the soil moist while not overwatering the plant is key. Since peace lilies are sensitive to chemicals that are commonly found in tap water, it's best to use filtered, room-temperature water. Being rainforest plants, they enjoy humidity, so misting their leaves regularly will help them thrive.
Snake Plant
If you're not home very much, snake plants should be at the top of your list. They have extremely high levels of tolerance, being able to survive low light levels and drought. What's even better is that they barely have insect problems, and according to a research conducted by NASA, they help clean up the air inside your home by removing toxins like benzene. There are around 70 different species of the plant which can be found through Europe, Africa and Asia, and height varies from 8 inches to 12 feet high depending on the species.
HOW TO TAKE CARE OF IT: The only thing to keep in mind when growing snake plants is that they can rot easily, so make sure to use free draining soil. Water once around every 2 to 6 weeks, only when the soil is completely dry.
Hoya Plant
Often called wax plants because of the leaves and flowers' waxy surface, Hoya plants are known for their fragrant smell and fast growing speed. Since they grow on vines, they can be kept in hanging baskets or can be trained to grow on a wall. While there are numerous kinds, the most common and easiest to take care of is the Hoya carnosa.
HOW TO TAKE CARE OF IT: Place in an area with medium to bright indirect light, and water only when soil is dry or when the leaves seem to pucker slightly. Be sure to keep them away from artificial light and direct sunlight.
Crown of Thorns
It's okay if you forget to water this succulent plant hailing from Madagascar, since it actually doesn't even like much water. It blooms throughout the year and can be grown anywhere. You should stay away from purchasing this plant if you have children or pets, however, as its thorns and sap can cause blisters and swelling.
HOW TO TAKE CARE OF IT: While a Crown of Thorns plant will love bright indirect sunlight, try to keep it away from direct sun. Allow the top half of the soil to dry out before watering again, and make sure to reduce the amount of water when it is not growing new leaves or flowers. Make sure the soil never gets completely dry, as it could cause severe root damage.
Air Plant
If you're lazy to even take care of the soil, here's the houseplant for you. Just like its name, air plants grow simply without dirt but with air. All you need to do is regularly shower them with water and they're good to go – they're also great for air purification.
HOW TO TAKE CARE OF IT: Around every 10 days, put them in a bowl of water for two to three hours.
Aloe Vera
Not only are aloe plants aesthetically pleasing and easy to take care of, you can also use them in your skincare routine. Once the plant grows tall enough, snap the bigger leaves off and use as a face mask to ease your sunburn.
HOW TO TAKE CARE OF IT: Aloe plants love bright, indirect sunlight. Make sure to keep away from direct sunlight as this will cause it to dry out and turn yellow. Make sure to plant in a pot with at least one drainage hole, and allow the soil to dry around one to two inches before watering again to prevent rotting – you should be watering the plant around every three weeks. While the leaves can be used for your skin, try to avoid eating them as they could cause nausea.
Philodendron
Philodendrons are one of many interior garden staples. They adapt to their environment easily, making it extremely easy for owners to take care of them. While they can grow indoors, they sometimes will enjoy staying outdoors in the shade – unlike other plants, Philodendrons don't experience a lot of stress when the environment changes.
HOW TO TAKE CARE OF IT: Philodendrons enjoy bright, indirect sunlight. If they turn yellow, it could mean they're getting too much light. Before watering again, make sure the top inch of the soil is dry – the leaves will begin to look droopy if they're getting either too much or too little water.
ZZ Plant
Short for its official name Zamioculcas zamiifolia, the ZZ plant hails from East Africa and is known to be one of the most indestructible plants – it can survive through droughts, low light and low levels of humidity. Growing up to around a meter indoors, it shows off its shiny leaves. When grown outdoors, it can also produce small flowers at the base.
HOW TO TAKE CARE OF IT: The ZZ plant thrives in medium-level natural light. Make sure the top of the soil is dry before watering, and note that it's better to under-water than to over-water it.
Jade Plant
Like other succulents, Jade plants retain water in their thick, round leaves and are known to be easy to take care of, as they will rehydrate on their own if not watered. Out of a vast range, the most commons species is the Crassula ovata.
HOW TO TAKE CARE OF IT: Jade plants love the morning sun – they can even handle a bit of direct sunlight unlike others. Just like other plants mentioned, make sure not to over-water Jade plants as they have shallow roots which can rot easily. As for watering, just like any other succulent water them when the top part of the soil is dry.
Peperomia
A great plant to add to your desk or table at home, the most common types of Peperomias include ones with heart-shaped leaves (Peperomia caperata), the watermelon Peperomia, and Peperomia obtusifolia. Some of them have burgundy shades peeping through the leaves, adding more color to your collection.
HOW TO TAKE CARE OF IT: Make sure to keep the plant away from direct sun – they flourish under medium to low sunlight, as well as fluorescent lighting. The soil should be dry about five inches in before watering, and it's ideal to repot Peperomias during the spring.
Yucca
Native to hot and dry regions of the Americas and the Caribbean, Yucca plants can show off colors other than green, like yellow and white, depending on the species. It can even be grown in poor-quality soil, as long as the plant is kept upright.
HOW TO TAKE CARE OF IT: Place in an area of your home with bright indirect morning sunlight along with some shade in the afternoon. When the weather is warm during the spring or summer, you can leave the plant outdoors for a bit for better growth.
---
Share this article