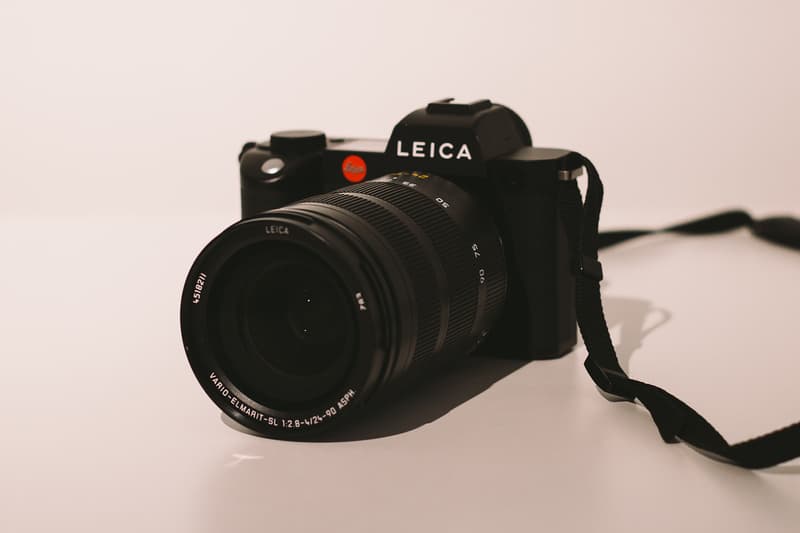 Our Editor Tests the Leica SL2 Camera
To find out if it's worth the price tag of $6,580 USD.
For those who are looking to upgrade their photography equipment, you might want to consider checking out Leica's DSLR-style SL2 camera — especially if you're willing to splurge on the best of the best.
As mentioned in my review of the German company's Q2 camera, I've only ever owned a Canon 600D with 18 megapixels, so testing out the brand's full-frame SL2 mirrorless model with 47-megapixels was quite an experience. Read my review below to learn more about Leica's SL2 camera.
Features
My first impression of this camera was how sturdy the body was. Constructed of machined magnesium along with a machined aluminum top, the product allows for an easy grip and features a sleeker build compared to other brands.
The SL2 features a 47-megapixel full-frame CMOS (complementary metal oxide semiconductor) sensor with an ISO range of 50 to 50,000. In addition, its Body Image Stabilization system provides the best image and video quality possible. The mirrorless model is designed with the brand's L-Mount, which was introduced back in 2015 for the original SL. This allows photographers and videographers to use a variety of lenses with the camera, as long as they have the right adapter. For those who are into videography, the SL2 enables you to shoot in 4K up to 60 FPS (frames-per-second).
If your forte is sports or animal photography, this model is equipped with a fast burst shooting mode. However, it does not autofocus between shots, so you'd have to make sure to modify the settings before taking photos.
Photo Quality
The SL2 has incredible autofocus and allowed me to shoot with ease. Although one thing I wish this model had — similar to what I thought of the Q2 — was a flip screen. I had to bend at certain angles and lay on the ground in order to capture the perfect shot. However, the sharp and saturated images that the camera produced were able to make up for the lack of the flip screen feature. Shooting with a 24-90mm f/2.8-4 ASPH lens provided enough depth and range I needed and delivered smooth, quality bokeh.
Pricing
Retailing at $51,000 HKD (approximately $6,580 USD), the Leica SL2 certainly comes with a hefty price tag. To purchase this model, head to the brand's Hong Kong store locations.
---
Share this article