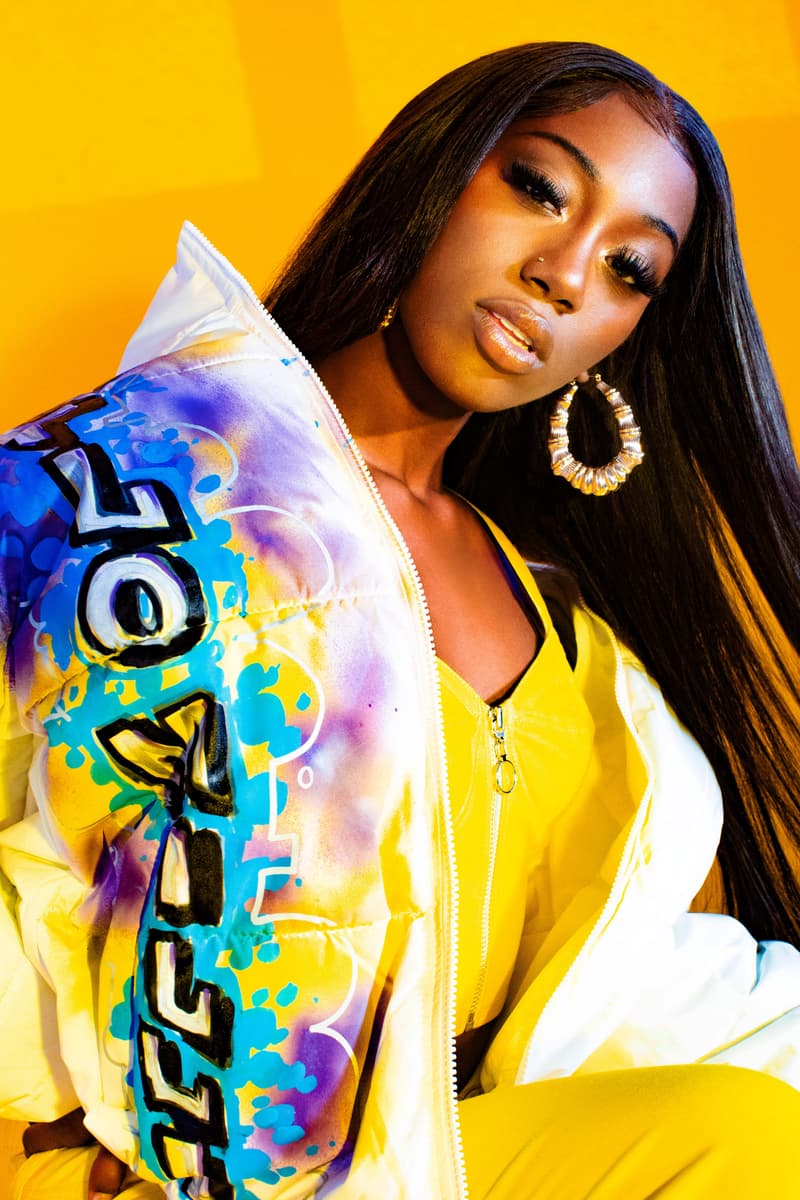 Flo Milli on Her Start in Music, TikTok and Her New Single "Not Friendly"
Read our interview with the "My Attitude" rapper.
Music
Flo Milli on Her Start in Music, TikTok and Her New Single "Not Friendly"
Read our interview with the "My Attitude" rapper.
Los Angeles-based rapper Flo Milli has made a huge name for herself through songs like "My Attitude," which blew up on social media platform TikTok with over 2,000 videos featuring the track. Now, she's just released her latest single "Not Friendly," and is gearing up to drop more tracks throughout the year.
Ahead of the release, we got the chance to speak to the rapper to learn more about the inspirations behind the song, as well as how she got her start in music. Keep reading for our full interview with Flo Milli, and listen to the new track here.
What were the inspirations behind "Not Friendly?"
I was leaving a toxic relationship and wanted to make something I could listen back and relate to. In the song I say, "Flexin on my ex-bitch, in his feelings now he see what he neglected." I remember being really upset the day I recorded the song.
Your previous song "My Attitude" took off on TikTok? What are your thoughts on the platform? How does it feel to see so many creators using your song?
It's refreshing because now the world has been exposed to my music. It is the best feeling seeing tons of videos being made for something you worked so hard on.
How did you first get into music?
I used to be in a girl group when I was really young – my best-friends and I all had the same goals and dreams at the time. Eventually they all stopped rapping and I continued my career solo. But I've always had a passion for music and knew I wanted to pursue this. I started rapping when I was 11.
Who would your dream collaboration be with?
Definitely Cardi B.
What does 2020 hold for you? What do you have planned for the upcoming months?
I'm learning something new about myself as a creative every single day. I am also dropping a few more singles, then my next project, and then I plan to start dropping more consistently and just overall progressing and growing as an artist.
What advice do you have to young women out there looking to get into music and break into the scene? What was your experience like?
My advice to them would be to always stay true to yourself, no matter what. Also to grind every single day, because there's someone else working twice as hard to take your spot. Make sure you surround yourself with trusted associates and team members. As for myself, I'm still experiencing new things every single day but so far it has been both eye-opening and positive.
---
Share this article