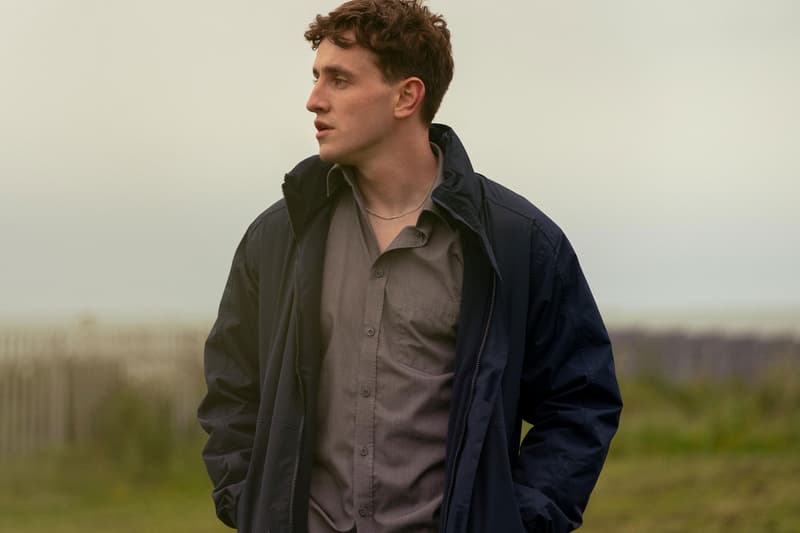 Film & TV
5 Things to Know About Paul Mescal of 'Normal People'
The Irish actor is everyone's new quarantine crush.
5 Things to Know About Paul Mescal of 'Normal People'
The Irish actor is everyone's new quarantine crush.
Ever since BBC's adaptation of best-selling Sally Rooney novel Normal People hit Hulu at the end of April, social media has been abuzz with talk of the TV show's honest portrayal of sex and love. At the center of these conversations is Paul Mescal, the actor who stars as male lead Connell Waldron. Undeniably flawed (aren't we all?) yet well-intentioned, Waldron — both the character and Mescal's interpretation of him — forces viewers to consider issues such as class, power and toxic masculinity.
On the thirstier side of things, though, Mescal and his standout performance have seemingly made him just about everyone's quarantine crush. An Instagram account dedicated to screenshots of the silver chain Waldron wears throughout the show has amassed over 40,000 followers, and one Twitter user even coined a term for Mescal's most enthusiastic fans: "Mescalsexual."
If you're a newfound fan of Paul Mescal, keep reading for 5 things to know about the Normal People star.
Before his first TV role in Normal People, Mescal was a theater actor.
Just like his character, Mescal attended Trinity College in Dublin. The 24-year-old Ireland native graduated with a Bachelor of Arts in Acting from Trinity's The Lir Academy in 2017. Before university, Mescal was strictly a theater actor — he got his start in a school's production of Phantom of the Opera at age 16. "I've never gotten a buzz or a high like that ever in my life," he told GQ.
Mescal's first passion was Gaelic football.
Despite his love of theater, Mescal didn't see acting as a "valid career choice" growing up. He had played Gaelic football (for Americans, a type of soccer) since he was a child, and for a while, was pursuing it in the long term. "When it came to applying for colleges, I was putting down law and arts and things that would support playing Gaelic football," he said. Though he still loves the sport, he's now too busy to practice while also acting.
His audition made producers cry.
According to an article by Esquire, show producers were immediately drawn to the chemistry between Mescal and Daisy Edgar-Jones, who plays the story's female protagonist Marianne. Apparently, the first time the duo read together, their performance elicited tears. "We knew immediately. Immediately. That's it. We have it," Catherine Magee, one of the producers present, said.
Mescal's family has watched Normal People — yes, even those scenes.
Mescal revealed to Paper Magazine that his parents, brother and sister have all seen Normal People. "It's odd watching some of the stuff with your family, though," he said, referencing the many no-holds-barred sex scenes throughout the show. "My mum and dad pretend to be cool with it, and I have a brother who is genuinely cool with it," he shared. However, the actor added that he would ask his younger sister to "take a walk" during certain longer scenes.
One of his favorite shows is True Detective.
When asked what he has been watching in quarantine, Mescal listed Euphoria and True Detective. He is such a huge fan of the latter that he's watched its first season three separate times. "When you see that kind of symbiosis happening on your screen, it's the most satisfying and exhilarating and also terrifying because that's the level that you want to constantly be on," he shared with GQ.
Share this article