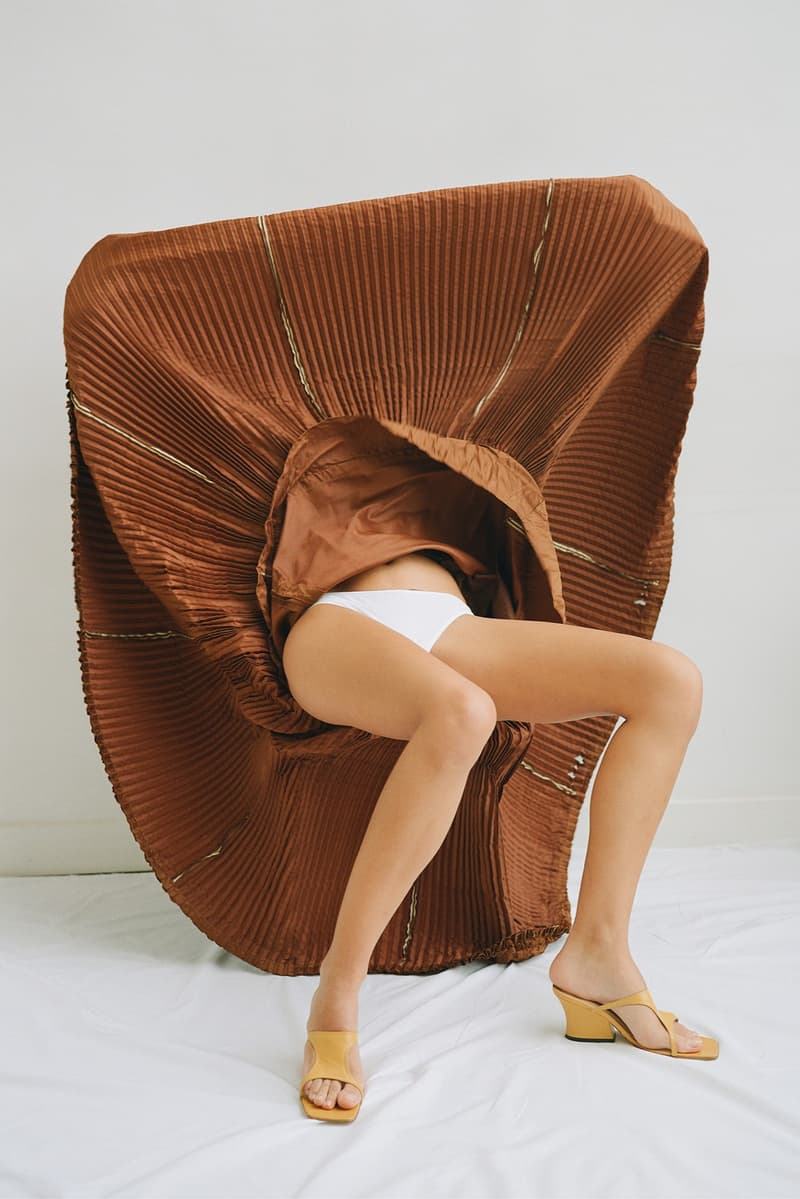 Your Guide to Sugaring, a Gentle Hair Removal Technique, At Home
Suitable for sensitive skin and safer than waxing.
Beauty
Your Guide to Sugaring, a Gentle Hair Removal Technique, At Home
Suitable for sensitive skin and safer than waxing.
Even as states begin to ease coronavirus-related restrictions, salons and spas remain largely closed. As a result, those who favor more permanent hair removal methods over plain old shaving may find themselves in a prickly situation. Coupled with rising temperatures that call for shorts and other summer wear, the current situation isn't ideal for those who prefer to flaunt bare legs and underarms. Luckily, a number of hair removal techniques are easy to perform at home — sugaring, for example, is a prime method to experiment with from the comfort of your own bathroom. Gentler on the skin than standard waxing, sugaring uses sticky paste — made from three entirely edible and affordable ingredients: sugar, lemon juice and water — to remove unwanted hair from the root. By pulling hair in the direction of growth (as opposed to waxing, which rips hair out against the grain), sugaring results in less breakage and consequently, fewer pesky ingrown hairs.
HYPEBAE consulted with Courtney Claghorn, founder of hair removal and spray tan salon SUGARED + BRONZED, about how to perform sugaring at home. If you're looking for a quick, safe and easy way to remove unwanted hair, keep reading for Claghorn's expert tips on DIY sugaring.
Prepare the skin (and hair).
Before diving in, note that sugaring requires hair to be at least a quarter-inch long for effective removal. This length is typically achieved by letting unwanted hair grow out for at least one month after waxing or sugaring, or 14 days after shaving.
While waiting for your hair to reach the required length, Claghorn recommends maintaining a regular moisturizing and exfoliating regimen — "both enhance sugaring sessions and help to prevent in-grown [hairs]," she says.  That being said, avoid exfoliating two to three days prior to sugaring. Your skin should be clean and dry ("sans any oils or lotions") before your at-home sugaring session.
Areas that are fair game for sugaring include the bikini line, arms, underarms, legs, back, chest and stomach. Smaller spots such as the upper lip and hands are also ideal. Claghorn avoids sugaring the male bikini line, chest and face, as hair in these areas is too coarse and often grows in a criss-cross pattern. Though sugaring is suitable for sensitive skin, hold off if you've taken Accutane within the last six months or applied a topical retinoid on the area you plan to sugar within the last week.
Make sugar paste — or purchase pre-made paste online.
Sugar paste is relatively easy to make at home, as it requires three everyday ingredients that are probably already in your pantry. Countless YouTube tutorials, such as the one above by beauty vlogger Katrinaosity, detail the straightforward process (the recipe portion starts at 0:38 and ends at 1:25). In a saucepan, combine two cups of sugar with a quarter cup water and a quarter cup lemon juice. Bring the mixture to a boil (this will take about five to seven minutes). Transfer the liquid to a container and let it sit for approximately twenty minutes, allowing it to cool off and harden.
If you'd rather purchase pre-made sugar paste, SUGARED + BRONZED offers its own version in three consistencies — firm, medium and soft — for different hair types.
Apply and mold the sugar paste.
Once your sugar paste has cooled off sufficiently (it should not feel warmer than body temperature), drop your pointer finger, middle finger and thumb directly (straight down) into the paste. Scoop out a golf-ball size amount of paste and, keeping it on the fingertips, use your thumb to work it into a rounded shape. Make sure the paste stays atop your fingertips and does not go into the palm of the hand. The video above, courtesy of SUGARED + BRONZED, demonstrates how you should properly handle sugar paste.
Drop the paste onto the desired area so that your fingers are perpendicular to your skin's surface. Slightly angle your fingers and push the ball of paste forward to mold, or spread, it across your skin. Pick up your fingers and return to the starting point of your paste, repeating the previous spreading motion at least three times. Take a look at the videos above for step-by-step visuals on how to apply and mold sugar paste.
Remove the paste using a flicking motion.
Once you're done molding the sugar paste to your skin, relax your wrist and, at the end of the line of sugar paste, flick your hand forward — parallel to the surface of your skin. Claghorn describes the flicking motion as a "parallel swat with your wrist." Avoid flicking upward, as this can lift the skin and potentially bruise it. Check out the video above for a closer look at how to flick sugar paste.
Hydrate and protect post-sugaring.
Claghorn recommends moisturizing with fractionated coconut oil post-sugaring. Fractionated (versus virgin) coconut oil is less likely to clog pores and has a longer shelf life, meaning you don't have to refrigerate it. "It is quickly absorbed into the skin, leaving it feeling enriched and hydrated, but not greasy," Claghorn explains.
The expert also cautions against exposing freshly sugared skin to the sun, hot tubs, pools and cosmetic products with fragrance for 48 hours post-treatment. "Skin will be more susceptible to UV rays and bacteria during this time," she says. In addition, perspiring can potentially clog hair follicles, so avoid exercise for 24 hours after sugaring. If you've sugared your entire bikini area, wait 24 to 48 hours before getting intimate with a partner.
Share this article