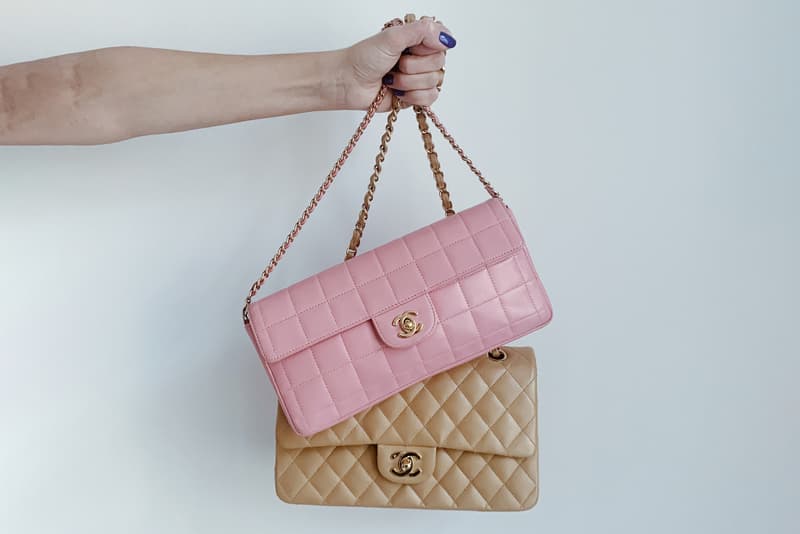 Fashion
The Vintage Bar Talks Sourcing Luxury Bags, Memorable Pieces and Running a Business
Boasting an impressive collection of Chanel, Fendi, Gucci, Prada and more.
The Vintage Bar Talks Sourcing Luxury Bags, Memorable Pieces and Running a Business
Boasting an impressive collection of Chanel, Fendi, Gucci, Prada and more.
The demand for luxury vintage has grown immensely over the past few years. Labels like Prada, Gucci and Fendi are bringing back iconic silhouettes, and customers are becoming more aware of their consumption. We are no longer looking to buy disposable pieces – we are looking to invest.
One person that understood this demand is Marie Louise, founder of vintage collective The Vintage Bar, which is based out of Copenhagen. With a following on Instagram nearing 300K and some of the best vintage pieces in the business, the shop has become a favorite for both collectors and those looking to purchase their first ever designer bag.
We got the chance to speak to Marie Louise to learn more about the success of The Vintage Bar, as well as her favorite pieces, the hardships of running a business during a pandemic and more. Keep reading to learn more.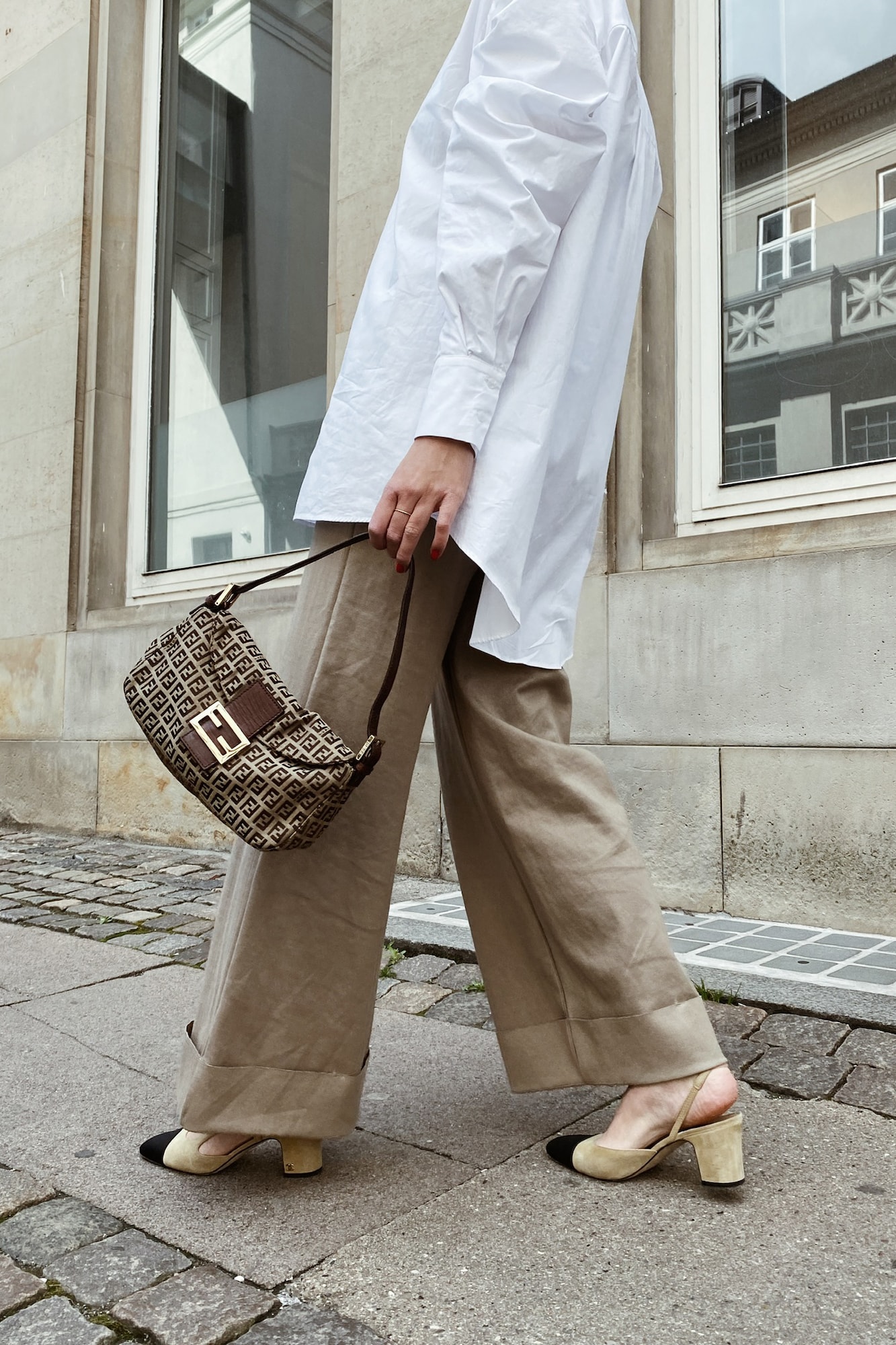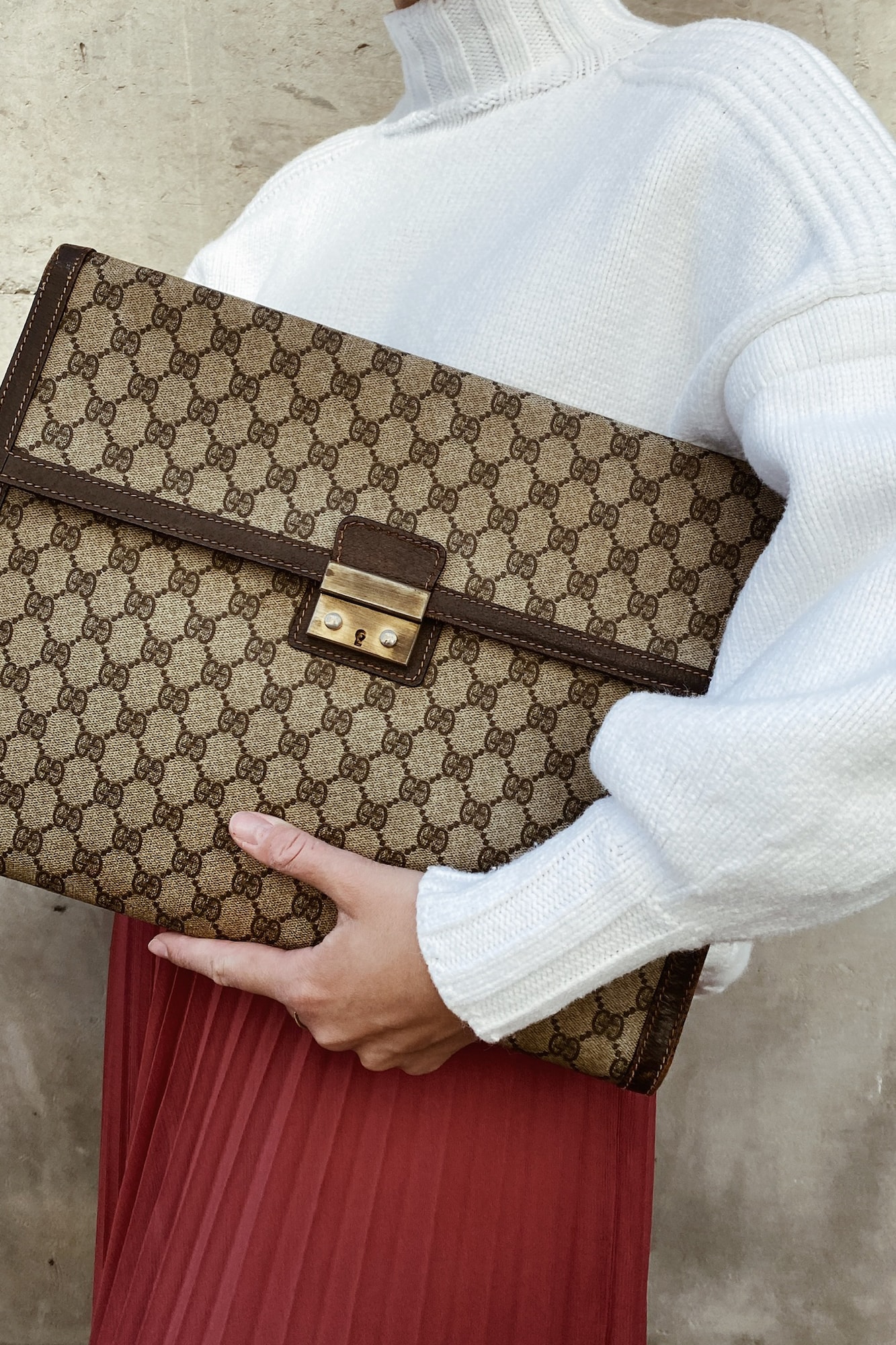 How did you start The Vintage Bar?
It has always been a dream of mine to create something that was my own – this has been a big driving factor for me. I have an education and have worked with branding within the fashion industry since I was 20, and the idea for TVB came about when I felt there was a lack of a vintage concept where there as an intense focus on branding. My background within branding has played a crucial role in building The Vintage Bar's visual identity and DNA. It is crucial that we maintain a red thread through everything we do to make sure our DNA is strong and recognizable. In fact, I believe that our particular focus has helped to create our success, where we right now have gained more than 225,000 followers on Instagram and have over 259,000 visits to the website monthly. Additionally, it was a must for me to start a brand with a focus on sustainability.There are so many factors today that are negatively affecting the environment, and fashion is one of the industries that cause the most harm. So for me it was extremely important to create a brand that had a well-considered approach to fashion.
The Vintage Bar started in my apartment in Copenhagen. It didn't take long before my dining room, bedroom, and entryway became involved and transformed into a showroom, office, stockroom, photo studio, etc. Back then, I was in charge of all the processes, from purchasing, to customer service to photography. I actually hired my first employee in my apartment. TVB has become a much bigger company in so many ways. The first year it was only myself and one other person and now we are 15 people on the team. It is amazing to see the company grow and to have proud and happy co-workers. It is incredible to experience that what you have dreamed of can become a reality.
It is a lot of hard work to start your own company, and it doesn't work if you don't love what you do or put 100% of yourself into it. This is also why it is incredibly important, that the team you have around you, both in the company and on the home front is just right. I have invested a great deal in finding the perfect match of employees who share the same passion and dedication as myself. On the home front, support, understanding and patience are crucial because it is impossible to be as much present with family and friends when you are running a company (and is a mother at the same time).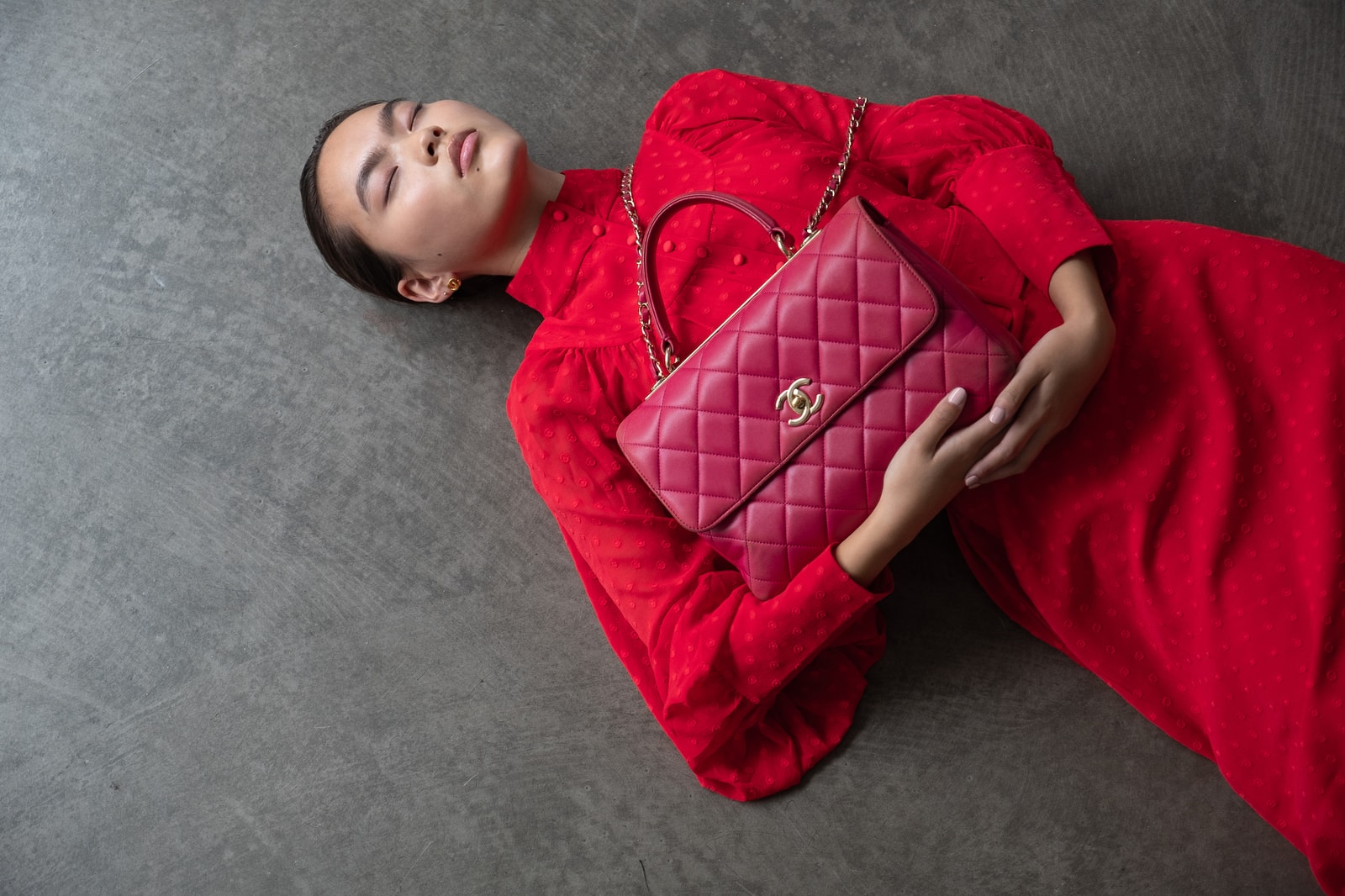 The Vintage Bar
What is the most important thing when it comes to buying vintage?
It is always a good idea to buy a designer vintage item from a trusted re-seller that provide guarantee of authenticity. Never let yourself get into a frenzy, impulsively purchase of a designer vintage style. If there is no guarantee of authenticity, it is always best to do your research and take your time.
In your opinion, where does one source the best vintage?
Scrolling through designer vintage online, you come across the vintage bag of your dreams – the rare find, the crème de la crème of vintage bags, that you have been scouring web shops and boutiques for. As you click on it, crossing your fingers it is not already on someone else's radar, you should be able to scan through as many details as possible about the product (description, photographs etc.), an authenticity guarantee and a realistic price. If a find seems too good to be true – it probably is. Take every detail into account, and inspect the combination of the following elements: label, code, stamp, hardware, stitching, material, symmetry, and overall craftsmanship. The item must be considered wholly. All of the elements listed must be in sync before a bag can be declared an authentic.
It is always a good idea to buy a designer vintage item from a website that provides you with a certificate of authenticity. At TVB each shipment includes a unique The Vintage Bar Certificate of Authenticity – our written and stamped expression of its authenticity. If you ever decide to resell your piece or get your collection appraised, our certificate will prove invaluable.
A good idea is also to go for a vintage purchase where you have a return period. At TVB we offer a 14-day return period. During this time, the customer can view the purchase and, if not satisfied, return it for a full refund.
At The Vintage Bar, we strive to be the most trusted authentication source, so our community can prevent spending their hard-earned money on a fake and invest in authenticity instead.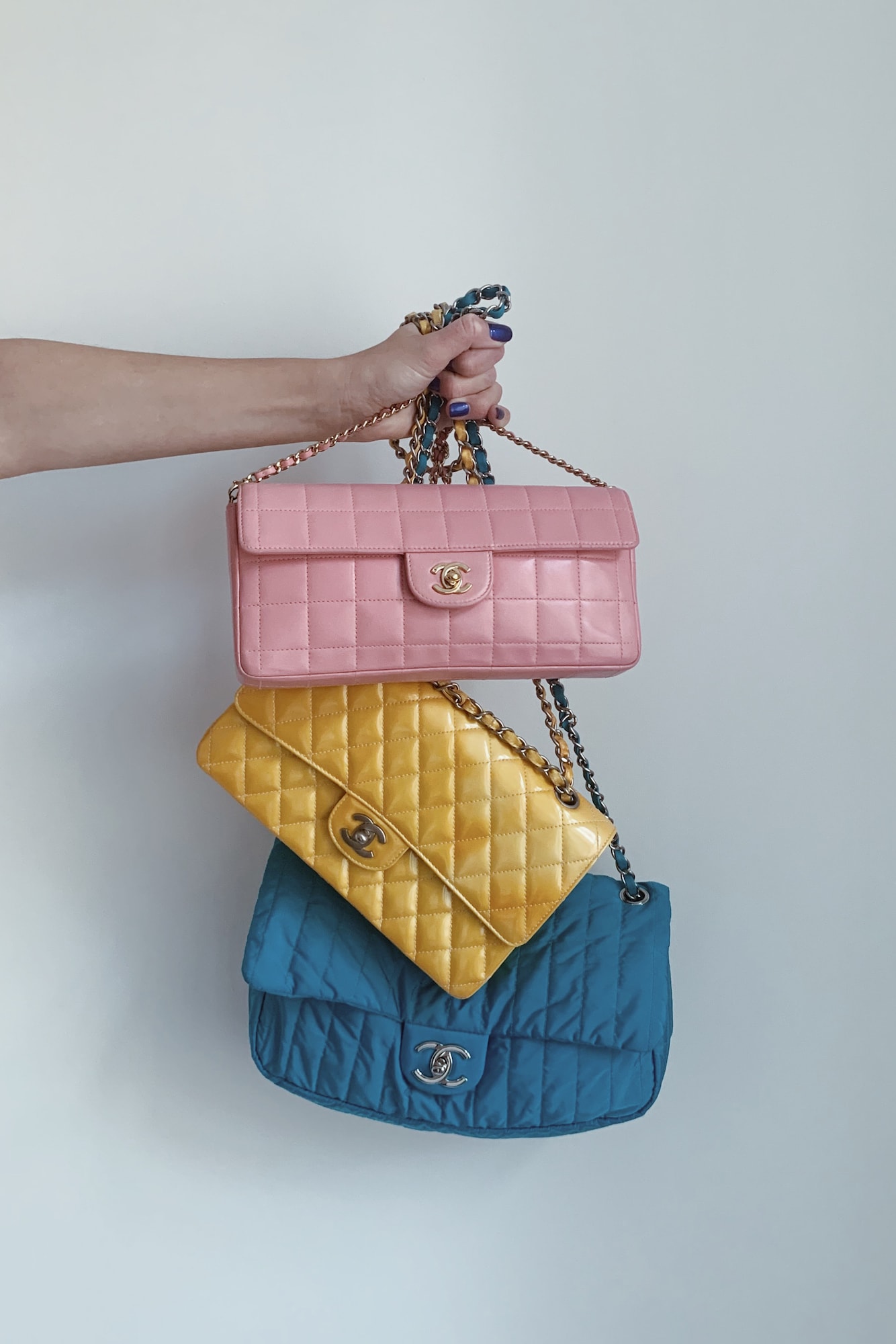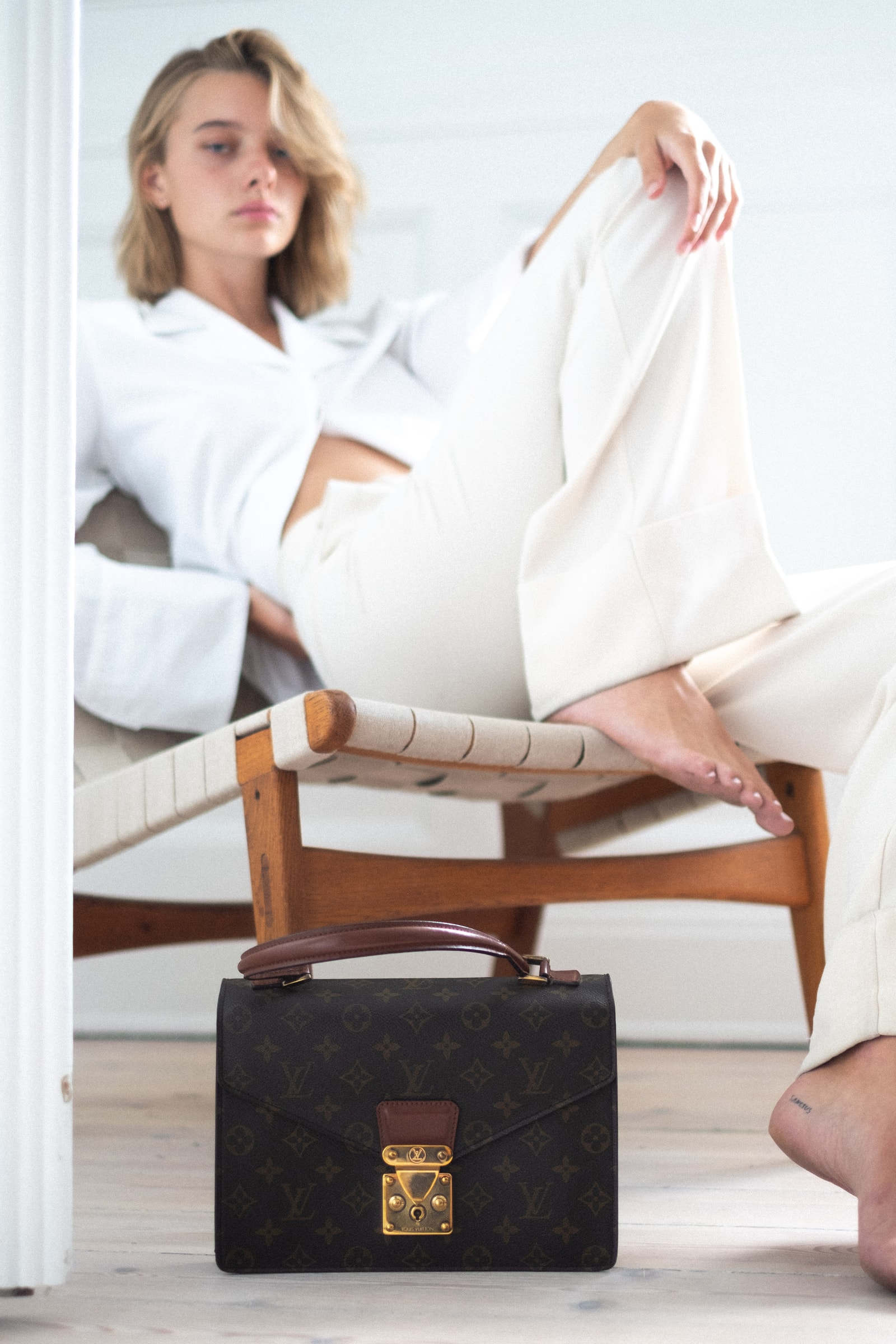 Do you have a favourite piece you've ever come across? What is the rarest item you've found?
I gifted myself a classic vintage CC Chanel Necklace, when I was very pregnant with my daughter. This necklace has a deep meaning for me and is one that I want to pass on to my daughter Penelope one day.
In addition, I purchased a secondhand sand coloured Chanel Deauville Tote last year, that I have used as an everyday bag and diaper bag in one. It is very nice and extremely spacious, which is a must when you have a smaller child. It was already very worn in when I purchased it, which was on purpose, so that Penelope can make a mess in it as much as she wants, and so that I can have it under the pram without having to worry.
The classic vintage Chanel flap bag, is in my eyes, a must have for any serious fashion wardrobe. The style is timeless and if you are so lucky to find it with hardware in 24k gold, it doesn't get much better than that. It is an amazing craft and only vintage, pre-2009 Chanel bags are plated with real gold, making it a must-have for any serious collector.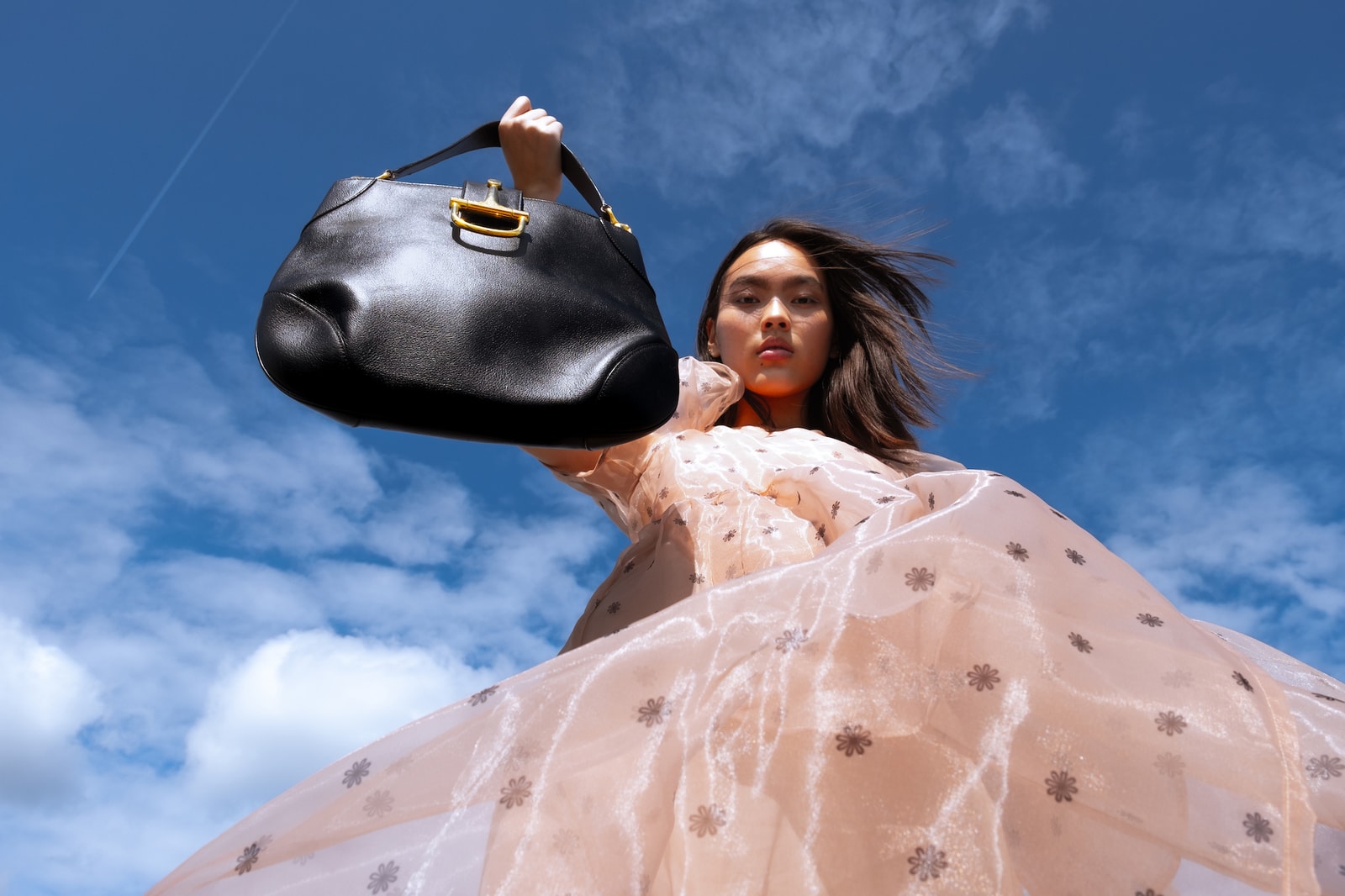 What has it been like running a business during the pandemic?
It has been a great challenge to run a business during the pandemic. Since the beginning, we have been thinking about new approaches to offering our community an enjoyable shopping experience – despite the current COVID-19 situation. We have implemented virtual store visits, partial payment possibilities, the possibility of home delivery as some of our new initiatives. We started out by experiencing some days with critical sales numbers, but when we introduced new initiatives and began thinking more creatively, the sales got better again and the month of March, has been the month with the highest turnover in the history of The Vintage Bar.
Our goal from the start of the COVID-19 has been to make the shopping experience more comfortable and easy for our community. Since the outbreak, we have continuously been brainstorming and involving our employees about what we could do to reach our goal – as well as how we could be there for our community on our different online and offline platforms. In connection with this, we have chosen to focus on a number of aspects, which combine hygiene, safety and convenience with a desire to engage and interact with our following on social media with fun activities and innovative gimmicks. Our community is extremely important and we have decided to focus on standing together through this difficult time (with distance, of course), and taking care of each other. And it seems to have been effective.
Very fast we introduced the possibility for one-to-one virtual visits in our dynamic showroom in Copenhagen. Customers that wished for a virtual visit, instead of a physical visit, would be in contact with one of our Brand Experts over Facetime/Skype and in the same way as a physical visit, the brand associate would show the items the customer was especially interested in and then help to guide the customer in finding their dream bag or accessory. In this way, we have been able to give our customers the same personal experience over video chat, as today's technologies so luckily allow, and we have been able to continue to meet our customers at eye level. The partial payment option was introduced to give our customers that are feeling uncertain about the future, some financial support, in order for them to be able to get their dream designer piece shop designer items.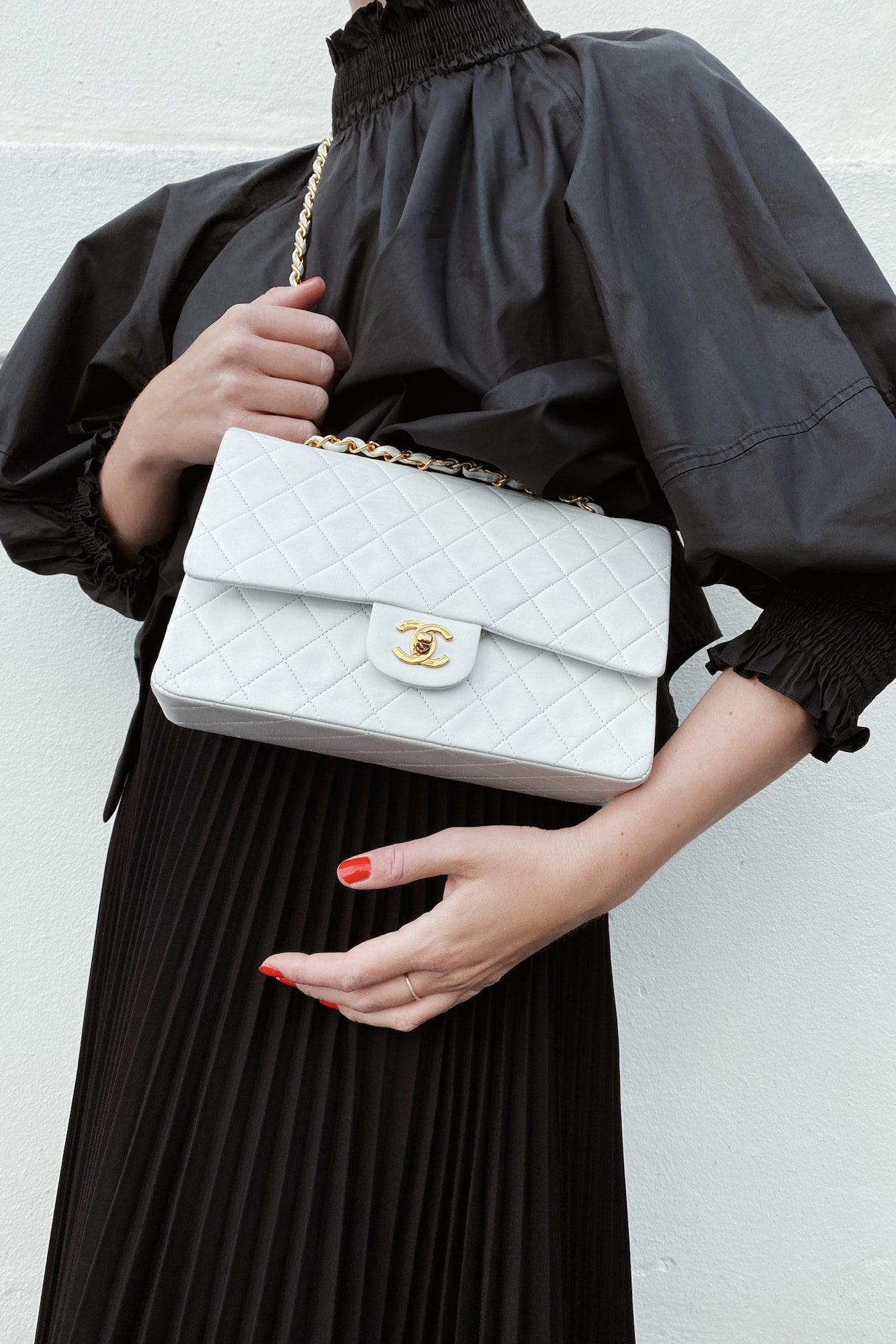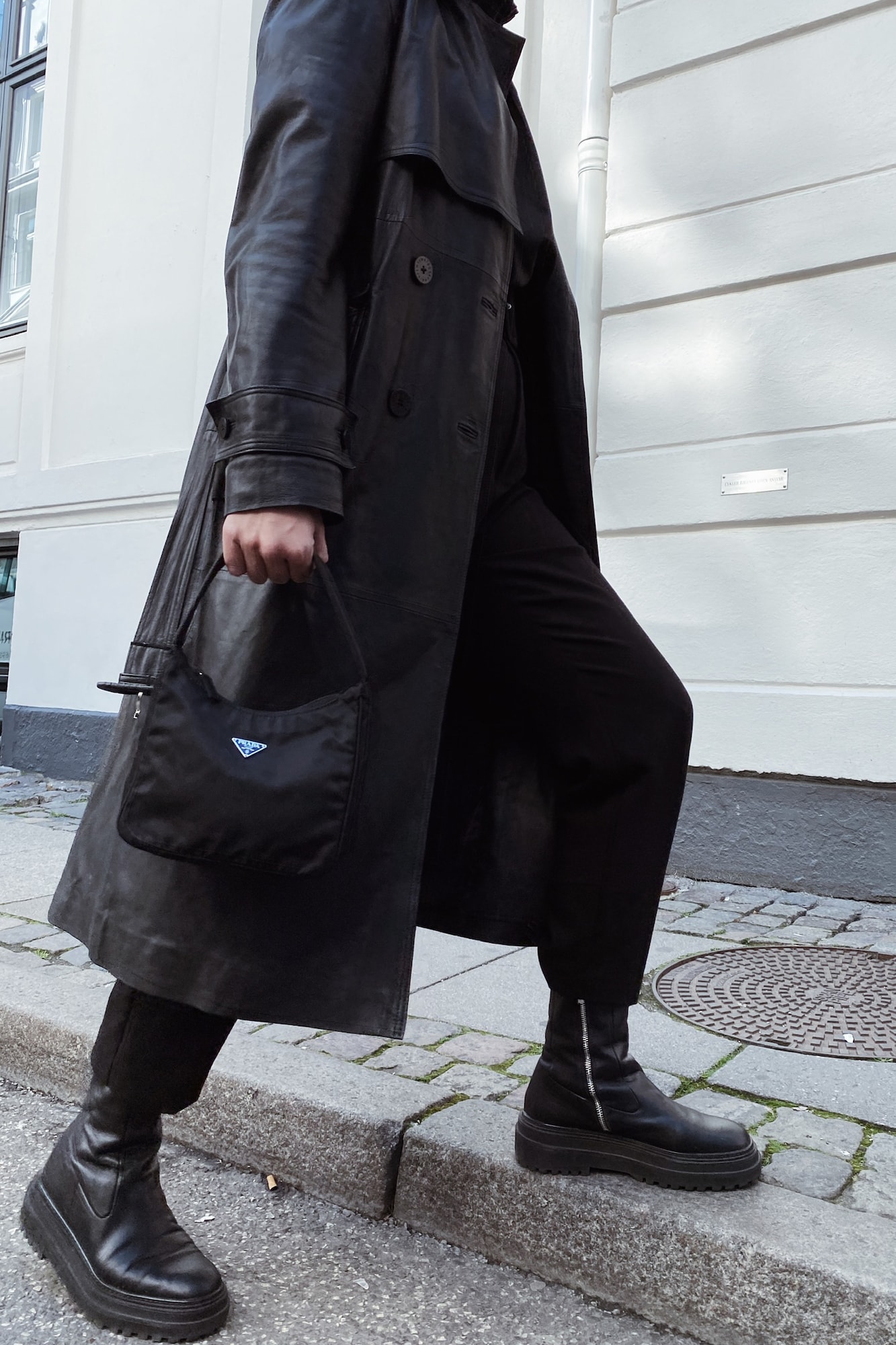 Shopping vintage is a great sustainability practise. Do you think the demand for vintage will continue to grow over the next few years?
Climate change is a reality, and we must each make every effort to make choices that protect the environment. Circular fashion is the most sustainable choice in fashion and therefore not only important, but necessary! We see a clear grow within the demand for second hand and vintage fashion, which we predict will only continue over the upcoming years. Circular fashion is here to stay. Our goal is to make a difference and have a stronger voice as well as an impact on the consumer behavior, that we are experiencing today. With our strong focus on branding and communication, we believe that we can contribute to a even more conscious approach to fashion by raising second-hand and vintage even higher on the agenda in a cool and inspiring way.
We see many more fashion conscious shoppers now than before. Especially in connection with the blooming sustainable approach to consumption, we can clearly feel that our customers have become much more conscious and well-considered when they consume. We get a lot of requests and feedback that are related to the sustainable consumption approach. In addition, we see a clear trend in our customers moving more and more away from "fast fashion" – and wanting to invest more in unique and timeless fashion creations rather than seasonal trends. With over 5,000 subscribers in our waiting list system, the interest in being contacted when we get a specific style in is incredibly high.
Moreover, we are also experiencing a growing interest in customers wanting to sell their pre-owned bags to us. We are experiencing that the traditional 'use-and-throw- away' culture has been replaced by a greater awareness, as well as a desire to give the things that collect dust in one's own wardrobe, a new life with another.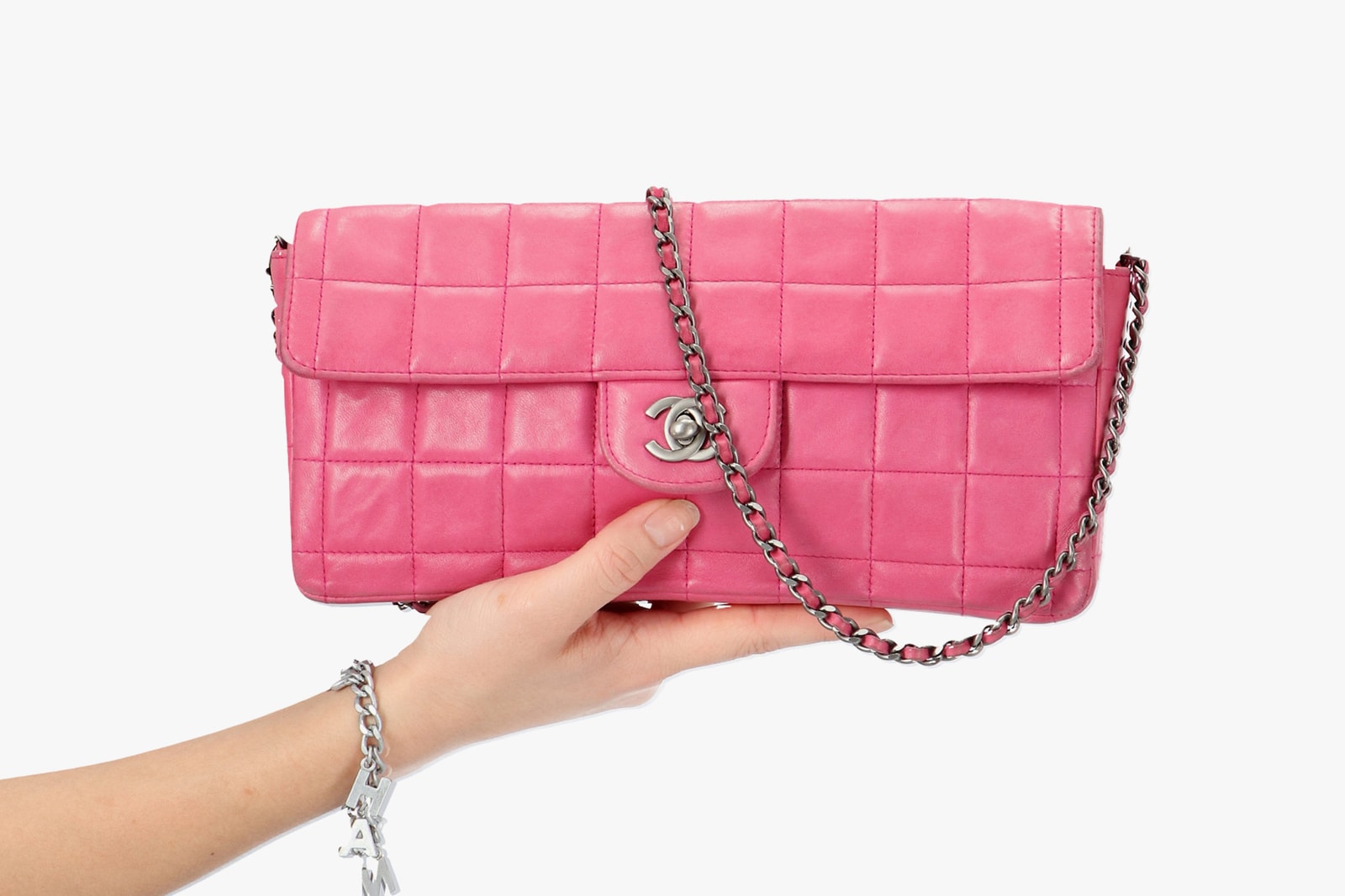 What is a piece of advice you'd give to young entrepreneurs out there looking to start their own business?
I have personally learned that you have to make up your mind, if you really want to start your own business before hand. It is not easy and the journey is tough, so you have to really love what you do, and be 100% true to yourself about it. I do believe that if you really love something, you will eventually succeed!
In addition, I have learned that the most important aspect is the team you have around you, both in the company and at home/in your personal life. I have invested everything in finding the perfect matches, in regards to my colleagues, that share the same passion and dedication as myself. At home, support, understanding, and patience is the most important, because it is impossible to be as present with family and friends when you are self-employed (and a mother at the same time).
Share this article