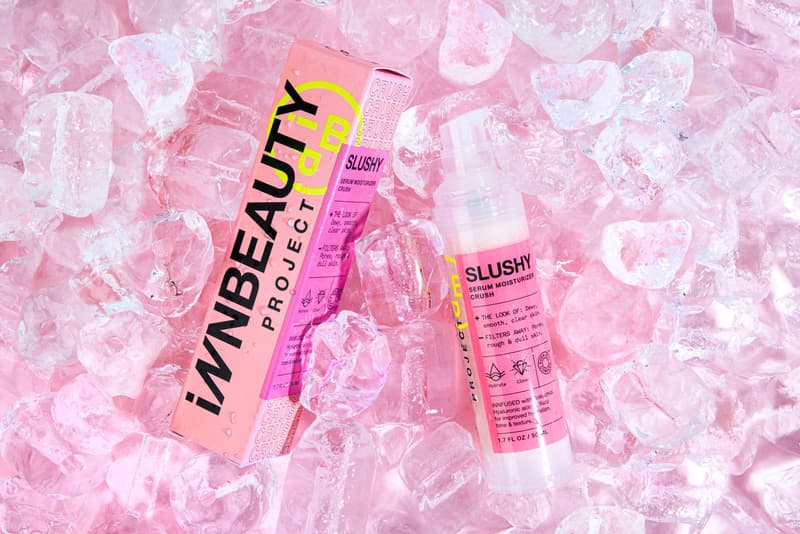 Beauty
Meet iNNBEAUTY, the Clean Skincare Brand Capturing the Gen-Z Market
The brand has just released its latest product, the Slushy Serum Moisturizer Crush.
Meet iNNBEAUTY, the Clean Skincare Brand Capturing the Gen-Z Market
The brand has just released its latest product, the Slushy Serum Moisturizer Crush.
iNNBEAUTY, an emerging clean skincare brand, is poised to become a frontrunner in the Gen-Z beauty space. Co-founded by Alisa Metzger in 2019, iNNBEAUTY stands apart from its competitors by incorporating Gen-Z's heightening concern for social and environmental responsibility into a range of brightly-colored, accessibly affordable products.
From the start, iNNBEAUTY has written inclusivity and individuality into its brand tenants, as well as a commitment to using eco-friendly ingredients and practices. When Black Lives Matter protests — responding to the murder of George Floyd and hundreds of Black men before him —  broke out across the United States, iNNBEAUTY responded swiftly. On May 30, the brand donated to the NAACP Legal Defense Fund, the Minnesota Freedom Fund (now under fire for a lack of transparency regarding how its money is distributed) and the George Floyd Memorial Fund. On June 3, it made additional contributions to UNCF and Pathways to College, two organizations committed to fostering the academic success of BIPOC students.
On the sustainability side, the brand avoids all 1,400 ingredients banned in the European Union (the U.S. only bans 11), as well as animal-derived ingredients, micro-plastics and mineral oil. When possible, packaging is designed to be 100 percent curbside recyclable — pump bottles are made without a metal spring, meaning the entire apparatus can be tossed in a recycling bin as-is.
Now, iNNBEAUTY is introducing a new product to its lineup, the Slushy Serum Moisturizer Crush. A serum-moisturizer hybrid, the product's lightweight texture is like a glass of water for your skin. Key ingredients include bakuchiol, a retinol alternative that helps shrink pores and smooth fine lines; moisturizing hyaluronic acid; vitamin C-rich yuzu and Even Out Complex, iNNBEAUTY's special plant-based concoction that reduces redness and evens skin tone. Priced at $28 USD for a generous 50 milliliter bottle, the new release comes at a significantly lower price point than most serums on the market.
Head to the iNNBEAUTY website to purchase the Slushy Serum Moisturizer Crush. 100 percent of proceeds from the brand's Electrify Lightening Bolt Eye Mask go to UNCF, an organization providing college scholarships to Black youth.
---
Share this article