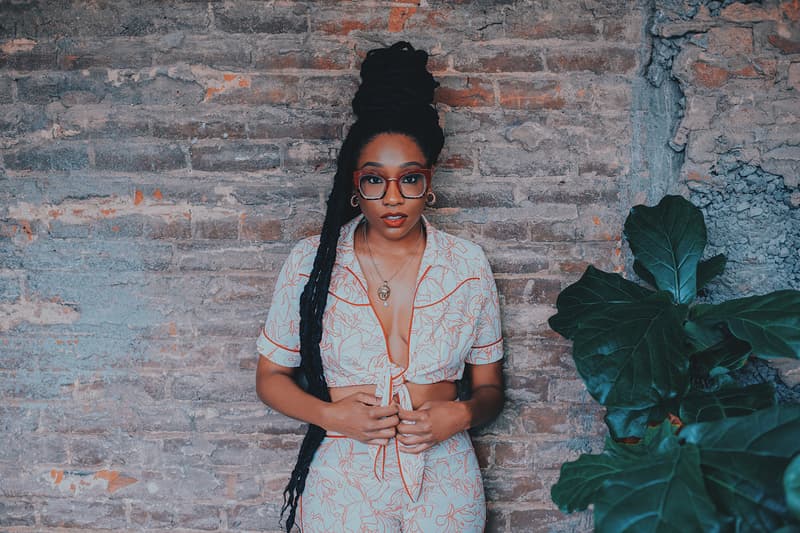 Music
Tulsa-Based Artist Natalie Lauren Releases New Single "Back to Love" on Juneteenth
"The music is historic and full of sobering celebration and nostalgia."
Tulsa-Based Artist Natalie Lauren Releases New Single "Back to Love" on Juneteenth
"The music is historic and full of sobering celebration and nostalgia."
Tulsa-based recording artist Natalie Lauren dropped a new single titled "Back to Love" via Rostrum Records on Juneteenth. Lauren explains the concept and meaning behind her new track in a press release and said:
"'Back to Love' is the first day of Black Summer where we are free to simply be happy and safe again in the homes of our people. The music is historic and full of sobering celebration and nostalgia. It's a porch filled with family doing what we always do, love. We've always been forced back to love, because that's the only love we ever had. 'Back to Love' feels like the movie Crooklyn. I kept playing those images of Troy and little brown girls in beads running from ashy boys, still innocent on stoops, bantering about the greats of basketball."
Additionally, the singer volunteered at the Black Wall Street Chambers of Commerce and supported her cousin Greg Robinson II – the newest Black mayoral candidate – at this year's Juneteenth celebration.
You can now listen to "Back to Love" on Spotify and Apple Music down below. Elsewhere in music, sister duo Chloe x Halle have released their sophomore album, Ungodly Hour.
Share this article