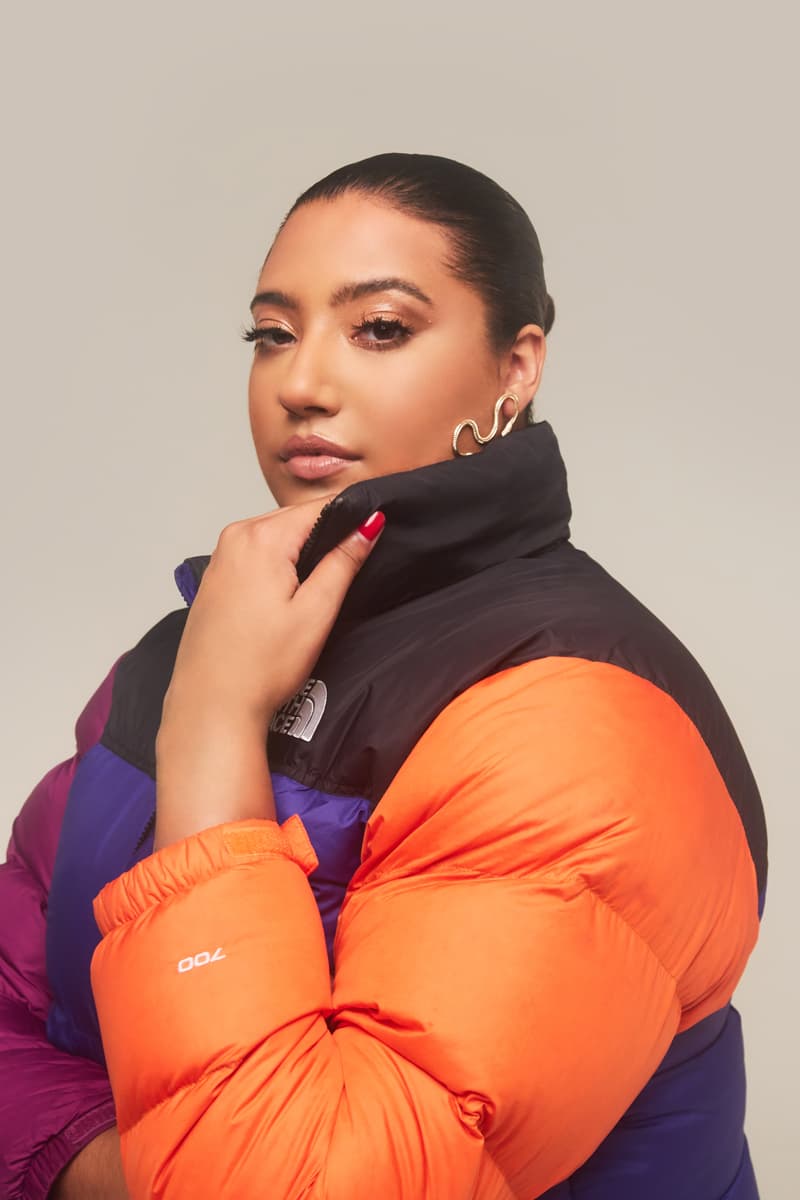 Tiffany Calver Is Making It Big in the Music Industry
Read our interview with the music tastemaker, and peep her exclusive playlist.
Music
Tiffany Calver Is Making It Big in the Music Industry
Read our interview with the music tastemaker, and peep her exclusive playlist.
Tiffany Calver is taking the U.K. music scene by storm. The young creative has made a name for herself as one of the biggest female DJ's, and was slated to play at festivals like Reading, Leeds and Wireless before the coronavirus pandemic broke out. Through her unique music taste and talent for the art, she has also become the first woman to present Radio 1Xtra's "The Rap Show," taking over after Charlie Sloth in January last year.
Tiffany is without a doubt a tastemaker when it comes to music, and last year she opened Drake's European leg of his 'Assassination Vacation' tour, as well as solidifying her spot as Fredo's tour DJ.
There's no doubt that Calver is about to become one of the biggest names in music, and luckily, Hypebae got the chance to chat to the DJ, radio host and creative to talk all things music, as well as how her career has changed during London's lockdown. Keep reading for our interview, and check out Tiffany's curated playlist, exclusively for Hypebae, featuring Thierra Whack, Rico Nasty, Ms Banks and more below.
What is your relationship with music?
I'm quite lucky because both my parents are music lovers. All of my baby videos have music in the background – good music at that. Funnily enough my father told me my first words were "Woo-Hah" because I was so in love with the Busta Rhymes record. Music was I guess like a hand-me-down. I didn't have to go out and learn about it because I was taught it from them. It wasn't until I was maybe seven years old, and I found The Clipse, that I started to delve into new parts of music independently. I think Lord Willin was the first album I bought for myself in HMV.
What has your experience as a woman in a very male-dominated field been like?
Probably the same as a woman in any field to be honest. I know that there is a fight in me to carry myself a certain way. To avoid certain situations that are uncomfortable or have the potential to be. To be heard, and for my opinion to hold weight. To be respected for my talent. I'm fortunate to have many female peers to bounce off of, and male allies, too. But I won't sugarcoat it and say that it's been all rainbows and flowers. It has definitely been a journey! But I think it's a journey most women can relate to in some way.
How did you learn about the world of radio? What is a piece of advice you have to young creatives looking to get started?
I'm British so radio is in me, whether it was listening to Radio 1 in the mornings on the way to school, or googling lyrics trying to find the songs that Zane Lowe or Annie Mac would play. I'd listen to the BBC Rap Show with my mum on most Saturday nights and we'd have a party in the living room – I'd be jumping on the sofa to Dipset and she'd be doing the same. It's a world I always knew I belonged to and wanted to be a part of. I'm not classically trained, I don't have a broadcasting degree, I didn't do an apprenticeship. I actually applied on multiple occasions and never got in. That was the story of my life at one point – I didn't hear back from anyone. The doors just didn't seem to be opening for me, so I made my own door. That's probably my advice to anyone looking to get into anything creative. If the doors aren't opening for you, make your own and kick it down. The resources at our fingertips now are endless, and that's an advantage.
Do you have a most memorable DJ set?
Funnily enough the one that springs to mind today is DJing in Germany at Melt Festival. I'd just bought a GoPro to start filming some of my travels and the sets I was doing as festival season is so busy that it sometimes is one big blur. I'm DJing and my friend Slow Thai appears out of nowhere and him and Kwes became my "hype men" for lack of a better word to describe them on that stage. Then I just remember playing a J Hus tune, and the spirit must have caught Thai. He grabbed my GoPro and while jumping around the stage ended up flinging it into the crowd! It was a long night. We got it back. Pretty sure Kwes lost a tooth eating a piece of chicken that night, too.
What are the essentials for structuring a good set?
Everybody is different. Some people are super organised and have all their music in allocated crates by BPM range or genre. Some people cut and scratch, some people make beatmatching seem like an art form. It all depends on what works best for you. Me on the other hand, I'm lucky if my crate even has a name that isn't gibberish. I am a bit of a freestyler. I feed off of energy and the overall atmosphere of the room I'm in. I get ideas in the moment and I experiment, I'll always know the song to start with and what happens after that is totally in the moment.
Do you have a favourite song to play, or a favorite artist?
A lot of the time when you start headlining shows or getting prime time slots, your job is to pretty much play the bangers and that's fine, but there needs to be a bit of balance otherwise it's just like cheating your way through for an hour. I like to throw in records that will make people be like, "Oh shit! She knows this?" or have a nostalgic moment. I like playing with genres, too, and mixing together songs that maybe shouldn't work together but somehow do. A bit like watermelon and chilli. Worst comes to worst though, just bang on a Drake tune and people are happy again.
What has your lockdown experience been like? What are you looking forward to the most once things are back to "the new normal?"
It's been a challenge for sure. Some days are amazing and some suck. On a positive note, I finally had time to properly move into my place! On a not so positive one, all festivals are cancelled for the year and I'm recording my radio show from my house. I miss people and being around people. That's probably what I'm looking forward to most when things are back to the new normal. People. Oh, and not having to cook all the time!
---
Tune into Tiffany's curated playlist below:
Ms Banks – "THOT BOX FREESTYLE"
DonMonique – "Givin' Body"
TeeZandos – "Need Focus"
Lavida Loca ft C.S – "I Been"
Stefflon Don – "Oochie Wally Freestyle"
Dreya Mac – "Skippin"
Little Simz – "Venom"
Brixx – "On Da Radar"
Young M.A – "2020 Vision"
Rubi Rose – "Big Mouth"
Tierra Whack – "CLONES"
Rico Nasty – "Countin' Up"
bbymutha – "Heavy Metal"
---
Share this article