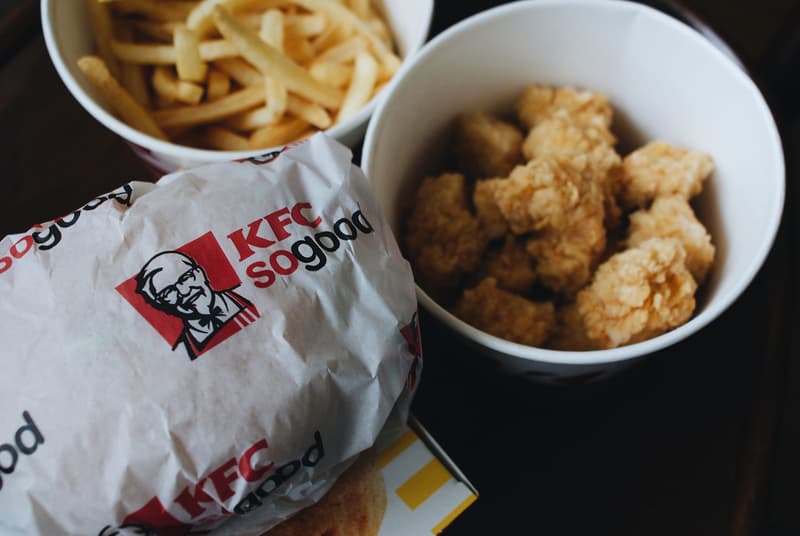 KFC to Develop World's First 3D-Printed Chicken Nuggets
Slated to launch in Moscow this fall.
KFC has officially announced that it will be releasing the world's first laboratory-produced chicken nuggets this fall with the help of Moscow-based firm 3D Bioprinting Solutions. Described as the "meat of the future," the American fast food chain decided to create its own meat alternative as more people are aiming to live healthier lifestyles. Raisa Polyakova, General Manager of KFC Russia and CIS, said in the press release:
"At KFC, we are closely monitoring all of the latest trends and innovations and doing our best to keep up with the times by introducing advanced technologies to our restaurant networks. Crafted meat products are the next step in the development of our 'restaurant of the future' concept. Our experiment in testing 3D bioprinting technology to create chicken products can also help address several looming global problems. We are glad to contribute to its development and are working to make it available to thousands of people in Russia and, if possible, around the world."
Using 3D Bioprinting Solutions' additive bioprinting technology, the nuggets will be made out of chicken cells and plant material to replicate the "taste and texture" of traditional chicken meat. Additionally, KFC will provide the necessary breading and spices to its partner in order to "achieve the signature KFC taste." This innovative process is eco-friendly as it reduces greenhouse gas emissions by 25 fold and 100 times less farmland is used.
KFC's 3D-printed chicken nuggets will be available in Moscow this fall. Stay tuned while we wait for further updates.
Share this article