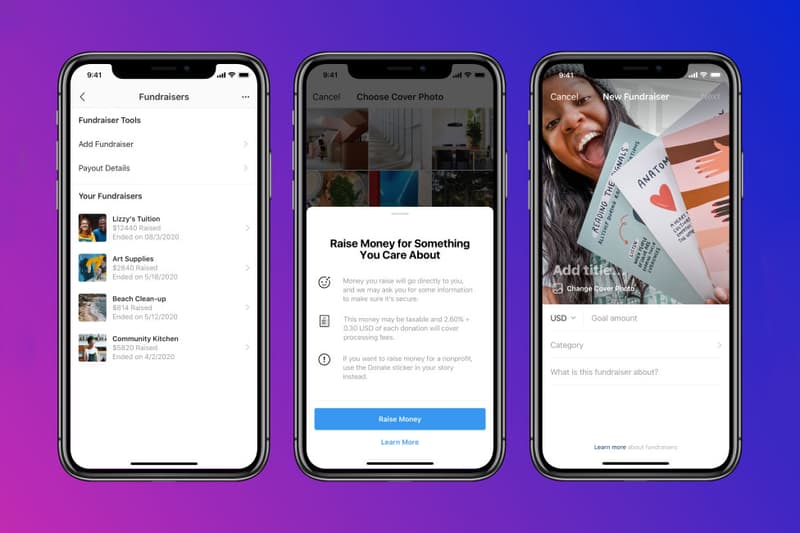 Instagram Rolls Out Personal Fundraiser Feature
Raise money for a cause close to your heart.
Expanding its Donations feature, Instagram will allow users to raise money for personal causes such as a friend or small business in need. The Personal Fundraiser feature has been available on Facebook since 2017 and its addition to Instagram will further assist causes such as COVID-19 relief and racial justice.
The feature is currently being tested among select users in the U.S., UK and Ireland. To use, head to your profile and tap the "Edit Profile" button. From there, you can add a fundraiser, select the category it falls under and provide additional details. Your fundraiser will then be reviewed to make sure it is for an eligible cause.
Instagram plans to expand the feature to additional users in the coming months. To read more about the Personal Fundraiser feature, head to Facebook's website.
Share this article