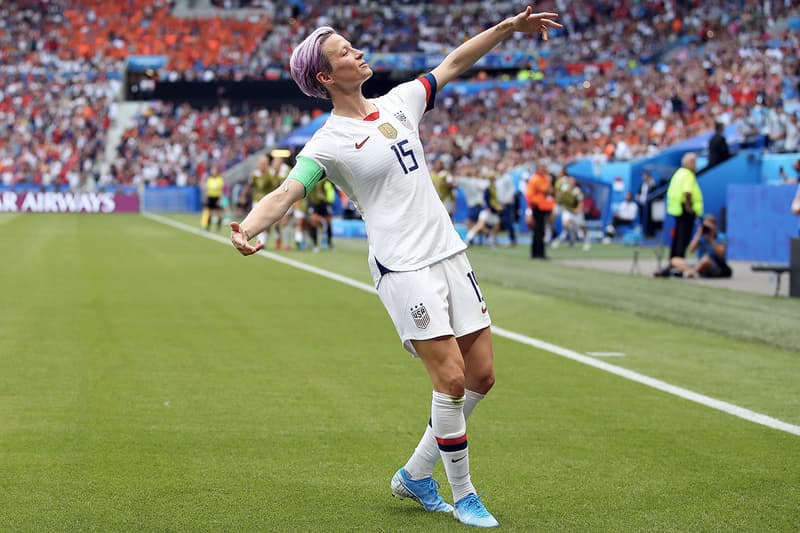 Culture
Serena Williams & Natalie Portman Invest in New LA Women's Soccer Team
"Today we take an exciting step by announcing the first women majority-owned and led ownership group."
Serena Williams & Natalie Portman Invest in New LA Women's Soccer Team
"Today we take an exciting step by announcing the first women majority-owned and led ownership group."
The National Women's Soccer League (NWSL) has announced that a new Los Angeles team will be joining for its 2022 season. The group's ownership includes Natalie Portman, as well as Serena Williams who has invested along with her toddler Alexis Olympia Ohanian Jr.
"Today we take an exciting step by announcing the first women majority-owned and led ownership group. I am thrilled by the opportunity to partner with this incredible group of people to bring a professional women's soccer team to Los Angeles," Portman shared in a statement on Tuesday. Currently under the unofficial name "Angel City," the team is also led by names including technology venture capitalist Kara Nortman, gaming entrepreneur Julie Uhrman and venture capitalist Alexis Ohanian among others. Backers include more names like actresses Uzo Aduba, Jessica Chastain, America Ferrera, Jennifer Garner and more.
With building the club, "Angel City" is aiming to address issues around the community in LA, as well as women's sports. The group has also signed a partnership with LA84 Foundation, which provides support for non-profit youth sports organizations in Southern California.
You can head over to NWSL's website to learn more bout the new soccer team.