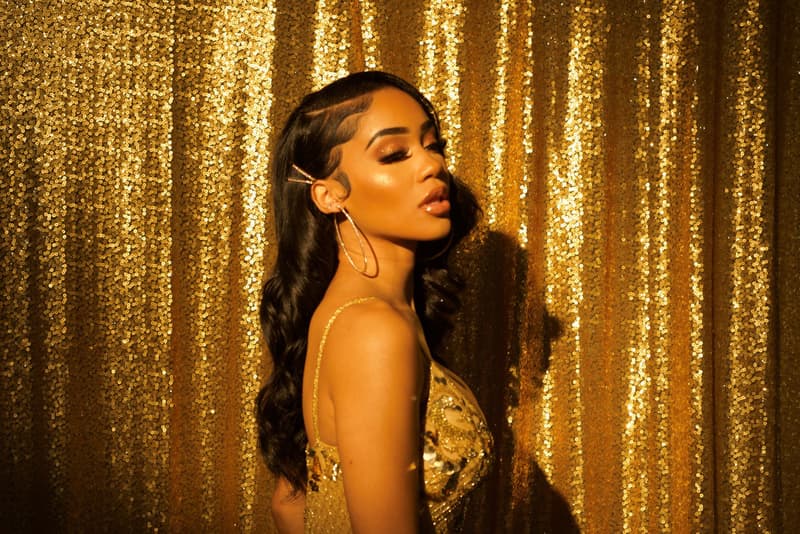 Music
Saweetie Talks Her Upcoming Project 'Pretty B*tch Music'
Summer's hottest album is on the way.
Saweetie Talks Her Upcoming Project 'Pretty B*tch Music'
Summer's hottest album is on the way.
Saweetie is one of the hottest names in the music industry right now, and she's gearing up to drop her anticipated album dubbed Pretty B*tch Music. We've seen tunes like "Pretty B*tch Freestyle" and "Tap In" from the forthcoming project, and seen Saweetie climb the charts since her hit single "My Type" in 2019. Set to become one of the biggest names in the industry, Saweetie is only just getting started.
Ahead of her album release, we had the chance to catch up with Saweetie and talk all things from gaining confidence to the inspirations behind her music. Catch our interview with the rapper below, and stay tuned as her album is set to release this summer.
What were the key inspirations behind the new album?
The key inspirations behind my new album was being a boss, getting money, loving my family, talking about them more and also just exploring my Filipino roots again. I wanted to do something that highlighted the Filipino culture because I have a couple lyrics that are in Tagalog so I think that's cool.
Pretty B*tch Music is also a movement you are currently pushing. How did this come about?
The "Pretty Bitch" movement came about when I started the "pretty girl tap in" on twitter. I really like that different types of boys and girls who look different were all tapping in because beauty is unique. We should not all be looking alike but on social media a lot of people are starting to look alike. We need to celebrate our differences.
How can women gain more confidence to be a boss?
By writing down your goals and executing them! I got to USC and I got to be who I wanted to be by writing down my goals, seeing them every day and checking them off.
What has your experience as a woman in hip hop and rap been?
My experience as a woman in hip hop and rap has been great . I love getting dressed up, I like getting fly, I like getting my own money. And I feel like music is kinda like the new drug dealers. We make a lot of money from a lot of different things and I'm really grateful to be put in my financial position.
How did you shoot the video for "Pretty Bitch Freestyle?"
"Pretty Bitch Freestyle" was like "Icy Girl." Guerilla shoot and super low budget, which is the type of videos I like to shoot because I feel like you're able to see more of my personality and it's a lot more personal.
What is a piece of advice you have for young women looking to get into hip hop and rap?
Do not take any short cuts… Unfortunately there are some clowns that try to expose women, so really just rely on yourself. Have a great team around you and remain yourself no matter what social media has to say about you. Do it with your morals and values in tact.
---
Share this article