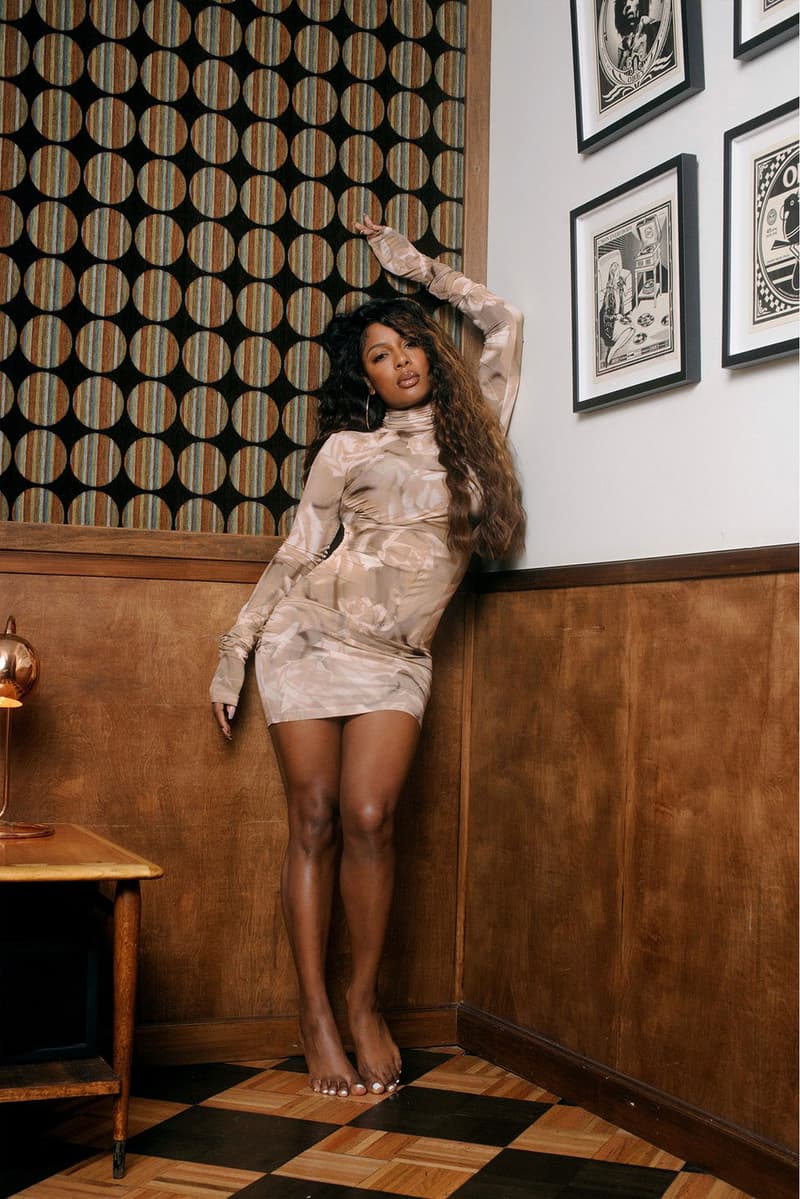 Best New Music of August: Victoria Monét, Chika, Troye Sivan and More
New tracks and albums to dance (at home) to.
Music
Best New Music of August: Victoria Monét, Chika, Troye Sivan and More
New tracks and albums to dance (at home) to.
August was a busy month for several chart-topping artists, who took advantage of the final weeks of summer to debut new albums, singles and music videos. R&B songstress Victoria Monét made a splash with debut project JAGUAR, a nine-track compilation including old hits and new tunes. Chika, who made XXL's 2020 Freshman Class, returned with  single "U Should" while Troye Sivan dropped EP IN A DREAM. Other artists with fresh material include Princess Nokia, Sevdaliza and Charlotte Day Wilson.
Keep reading for the best new music from August.
Armani Caesar – "Simply Done" feat. Benny The Butcher
The first woman signed to hip-hop collective Griselda Records, Armani Caesar recalls the likes of Megan Thee Stallion and Cardi B with "Simply Done." Featuring Benny The Butcher, the track infuses an old school hip-hop feel with Caesar's bold verses.
Jamila Woods – "SULA (Paperback)"
Chicago-based singer and poet Jamila Woods drew inspiration from Toni Morrison's 1973 novel Sula for her latest track of the same name. The first Morrison novel Woods ever read, the text holds special meaning for the artist. "Returning to the story several years later, it gave me permission to reject confining ideas about my identity designed to shrink my spirit," Woods said in a statement. "[SULA (Paperback)] is a mantra to allow myself space to experience my gender, love, intimacy, and sexuality on my own terms."
Victoria Monét - JAGUAR

The songwriter behind hits by Ariana Grande and Fifth Harmony, Victoria Monét stepped into the spotlight with debut project JAGUAR. "I wanted to get to the root of the music I have always loved, which is '60s and '70s oldies and classics," Monét said of its development. "They remind me of memories with my grandma."
Chika – "U Should"
Building on the release of her EP Industry Games, rapper Chika dropped "U Should," a sultry track showcasing the artist's standout voice and flow. Shortly after "U Should" debuted, Chika made her first foray into acting with an appearance in Netflix film Project Power.
Charlotte Day Wilson – "Take Care Of You" feat. Syd
Canadian R&B singer Charlotte Day Wilson teamed up with Syd of The Internet on "Take Care Of You," a song that Wilson said "came really naturally and quickly." "I just wanted to write the sort of lesbian love song that I would want to listen to," the artist added in a statement on the smooth track.
Arlo Parks – "Hurt"
20-year-old poet-turned-musician Arlo Parks explores themes including shyness and self-doubt throughout her emotional work, which garnered the artist a spot on the cover of NME. Her latest track, "Hurt," grapples with the difficult — yet ultimately gratifying — experience of healing from pain. "It is supposed to uplift and comfort those going through hard times," she said of the single.
Cuppy - Original Copy

Nigerian rapper Cuppy unveiled her much-anticipated album Original Copy, exploring a sound the artist describes as "neo-Afrobeats." Featuring collaborations with stars including Wyclef Jean and Julian Marley, the 12-track project tackles themes including independence, heartbreak and African pride, all set to danceable beats.
Troye Sivan - IN A DREAM
Troye Sivan described new EP IN A DREAM as "a story that's still unfolding," perhaps pointing to additional releases on the horizon. "This small collection of songs explores an emotional rollercoaster period in my life when the feelings and thoughts were most shockingly fresh," he shared in a statement.
Princess Nokia – "I Like Him"
Princess Nokia unveiled a music video for "I Like Him" a hit single off her 2020 album, Everything Sucks. The Y2K-inspired visual builds on the song's empowering lyrics as the rapper sizes up a lineup of tattooed prospects.
Sevdaliza - Shabrang

Iranian-Dutch artist Sevdaliza unveiled new album Shabrang, released independently on her own music label, Twisted Elegance. Highlighting the singer's melancholy lyrics and melodic instrumentals, the album features 15 tracks produced entirely by Sevdaliza and longtime collaborator Mucky.
---
Share this article