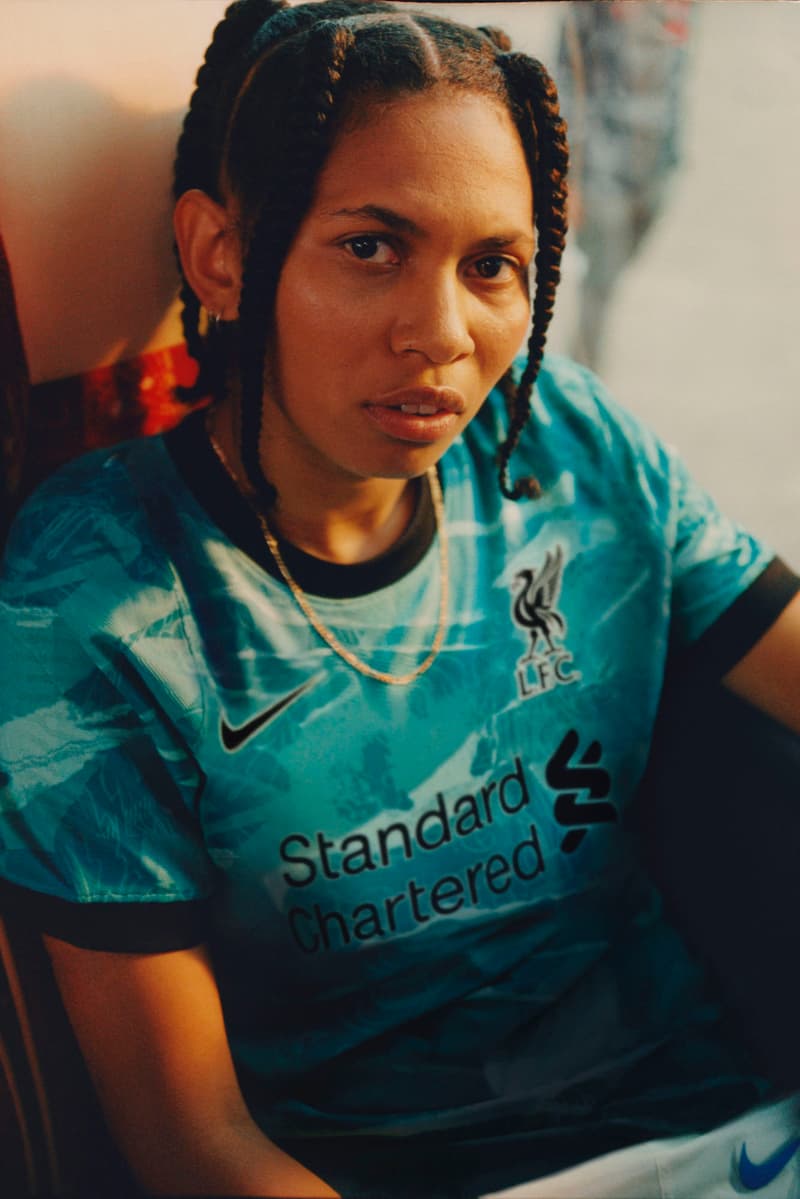 1 of 2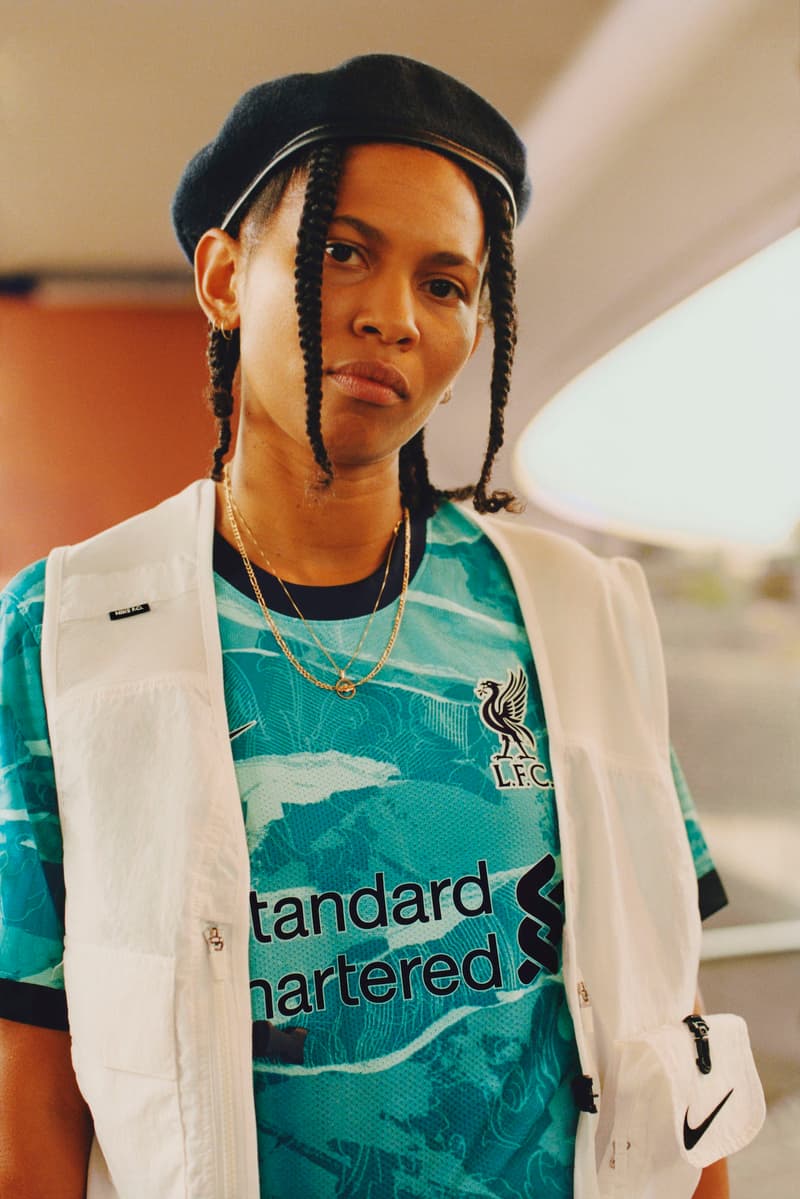 2 of 2
Culture
Lil C on Being a Die-Hard Liverpool Fan, Female Fans and Her Love for Football
Sporting Liverpool's new Nike kit.
Lil C on Being a Die-Hard Liverpool Fan, Female Fans and Her Love for Football
Sporting Liverpool's new Nike kit.
Football is one of the world's biggest sports, and the culture that comes with it is incomparable. Die-hard fans that travel the world to watch their favorite team play, experts that can name every single player since the team's inception – you name it. The world of football is one that has built both community and rivalry, and it is a sport that continues to fascinate.
This year, Liverpool Football Club won the Premier League, which is the top level of the English football league system and features 20 teams from across the United Kingdom. It was the first time Liverpool had secured the title since 1990, and a beautiful moment for supporters around the world, as the season was made incredibly uncertain due to the pressures of the COVID-19 pandemic.
Following Liverpool's historic win, we spoke to Lil C, who is a massive fan of the football club. Liverpool FC has also just revealed its away kit for the upcoming season, in its new partnership with Nike. We caught up with Lil C and talked everything from her experience as a female football fan in a male-dominated field, to how her love for football came about. Keep reading for our full interview below.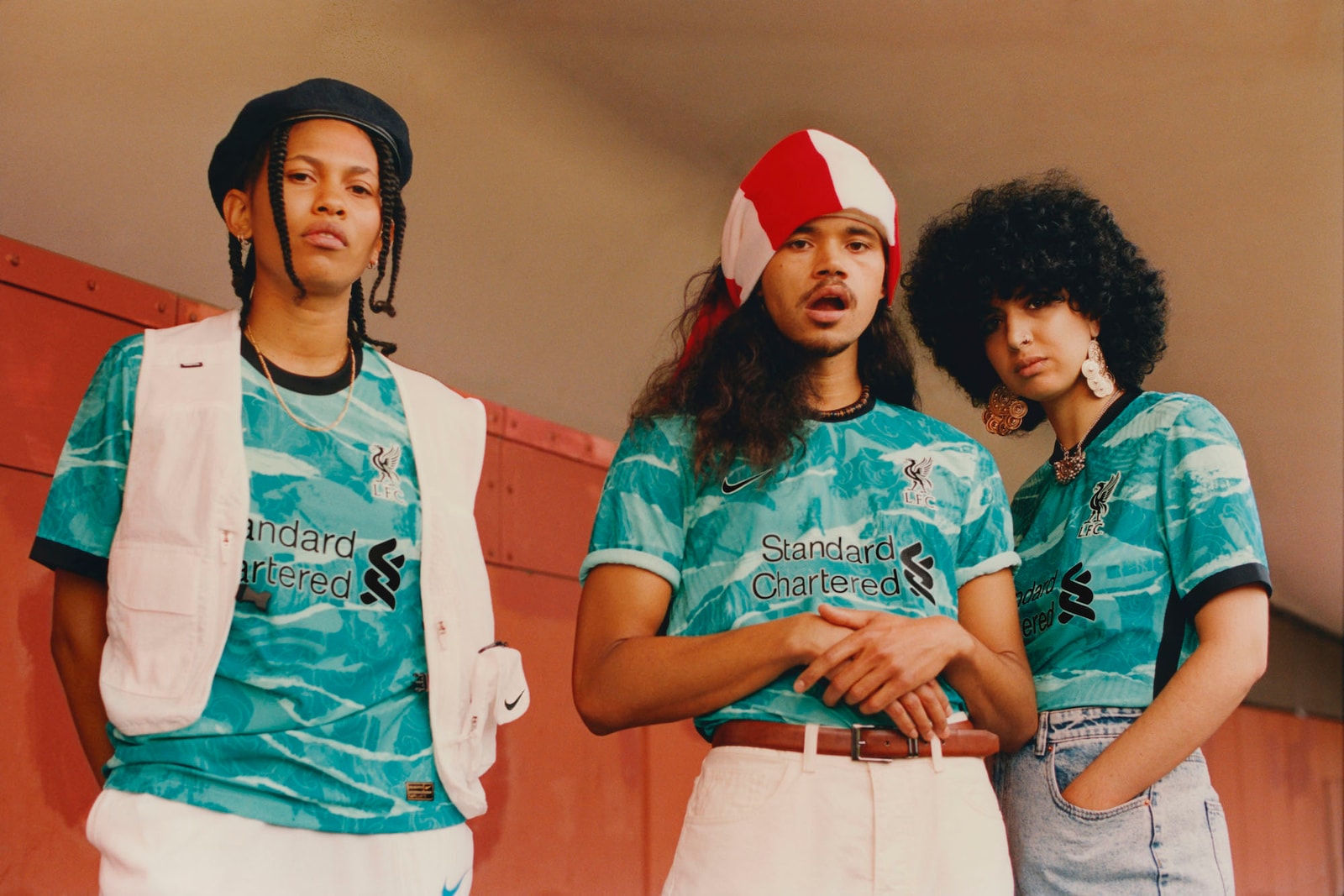 What has your experience been like as a female football fan?
I feel like my experience of being a football fan hasn't been defined by my gender. I think because I got into it from a very young age, I wasn't hyper aware or overly concerned by the lack of women interested or involved in football. It was only when I got older, in my teenage years, when I realised that women who are enthusiastic about watching or playing football were few and far between. But that marginalised existence meant that when you did come across another woman who loved football, you had an instant bond. In fact – it was one of the reasons my best friend and I became such good friends. We met at secondary school and she is a DIE HARD Liverpool Football Club fan. Her family is from Liverpool, and even though it's such a simple thing to have in common, it really formed the basis of our friendship. Over a decade later we are still best friends and still go out of our way to watch Liverpool matches together. One memory that stands out is a time when we were in Berlin and hunted down a sports bar that would be showing the football. As you'd expect the place was full of dudes, but they were all so friendly and really impressed that these two English girls couldn't miss a match even on their holiday. FYI Liverpool lost that night – but we still had the best time.
Being a very male dominated sport with a male dominated fan base, how do you see the industry becoming more welcoming to women?
In the last few years – particularly since the success of the 2019 Women's World Cup, people have started to take women's football and subsequently women's involvement in football a lot more seriously. There has been a shift, and a ripple of awareness has travelled through the infrastructure of clubs, sports channels, sports brands , and broadcasting associations, that has changed things in an outward facing way. All of these entities have clearly been making more effort to include women in all areas of football. Made most evident to me through the punditry (I'm probably biased as a broadcaster – so I am more likely to notice) there has evidently been a concerted effort to bring in more women as pundits and presenters in both men and women's football. Representation is key – seeing more women on screen is a good start, and I hope these intentions reach all areas of the industry.
How can women get involved?
Other than dating someone who is a football fan (and begrudgingly watching football to appease your partner), or being born into a family that goes to matches, I personally think that playing football is the best way for women to get involved. If we look at the US, Canada and several other nations, girls are encouraged to play football at school. That isn't the tradition in the UK, which is very limiting and exclusionary however I truly think that getting young women excited about playing football is the best way to make people realise it isn't a sport reserved for men. Unless you support a team, sometimes watching football can be quite tedious, so if you play it, you begin to appreciate the game more.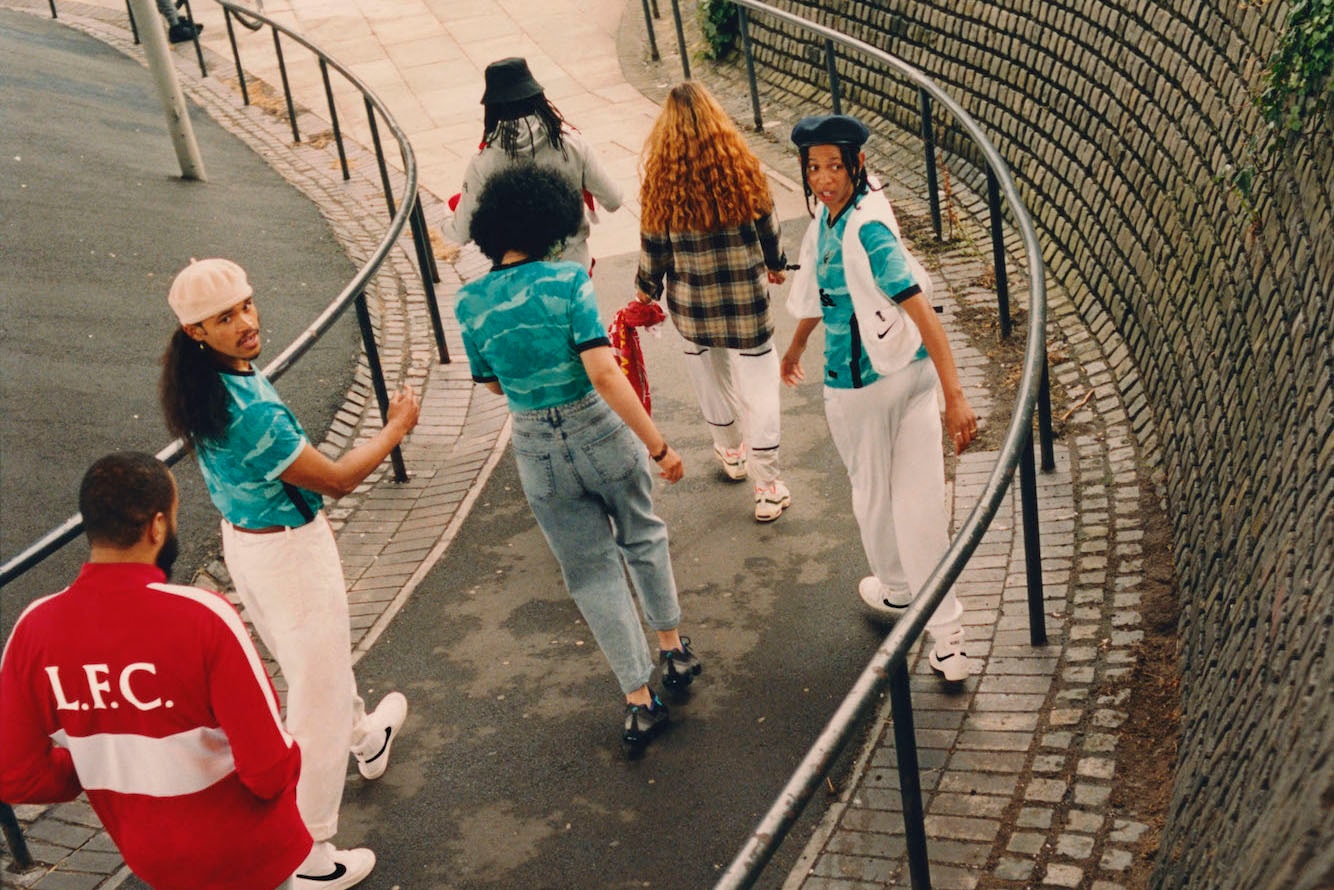 Where did your interest in football start?
My interest and love of football stems from my mum's long-standing and unwavering support of LFC. I grew up watching matches and match of the day with her most weekends, hearing her screaming at the TV screen when things didn't go our way. Seeing her express so much emotion over the games made me feel mutually invested so I got into watching it when I was very young. After watching lots of football, by the time I started primary school, most of my friends all played football too, so then I started playing in the playground every lunchtime at school. I was absolutely awful in comparison to my peers but I think they humoured me and let me play anyway.
What was it like for you watching Liverpool win this season? What does the team mean to you?
This season was and always will be very memorable. Obviously to have a break in the middle of the season due to a global pandemic caused a moment of uncertainty about whether we would even finish the season. That, coupled with the global acknowledgment of the Black Lives Matter movement made me re-evaluate what winning really meant. Once football resumed, and we had the win handed to us (thanks to Chelsea – they owed us one) it felt quite anti-climactic but it came with an enormous sense of relief. I had built up an expectation of what it was going to be like to win the league, I had formulated a plan with Mum and Uncle that were going to drive up to Liverpool to celebrate, but it didn't really feel appropriate ,respectful or remotely possible to experience that. Although when i saw all players celebrating, regardless of the circumstances, seeing how much it meant to them individually, it was extremely moving. This team, the manager – it feels like they have finally found the formula – the ultimate recipe for success , and at this moment in time we are undisputedly the greatest football team in the world.
I've always found that a lot of men will try to make you "prove" how big of a fan you are by asking trivia questions as a female football fan. Do you see women beginning to be taken more seriously in the industry?
I've spent so many minutes of my life having to list virtually every player on the team, reciting years we won various titles, and digging up photos of me as a kid wearing my footy kit in order to get guys in pubs off my back for wearing a football top. I think through considered efforts to increase diversity, and push towards parity in representation of people on screens involved in football – it should help to change things. If you see more sports journalists, pundits, and players who are women talking about sport it might help to make men realise that women have a depth of knowledge of the game , expertise, and valuable insights to contribute .
What can we do to change the ancient mentality that women aren't interested in sports?
In the wider-context of gender and society , we have a lot of unlearning to do. Work needs to be done to re-write the narratives surrounding certain activities being gender specific. Arguably it would help if men realised that sport isn't just for men, rather than women not being interested in it. If it was more accepted that men, and young boys don't have to enjoy and engage in sport then things would be different. It would open things up, if measures of masculinity did not align so deeply with athleticism . Promoting more mixed sports for children would help a significant amount & i truly believe that has improved a fair amount since I left school. Equally I think more effort in the relevant industries to promote and invest in women's sport would make women feel more represented in sports. However, i don't think it should be so prescriptive that women will enjoy sport more, if more women's sport is shown on tv. If you take Tennis as an example; where people of all demographics and genders engage in watching fixtures regardless of the gender of the players. However, Tennis is an interesting example as they still have a long way to go in terms of financial equality of the men's vs women's matches.
What are you most excited for in the upcoming season?
Trent Alexander Arnold!
Share this article