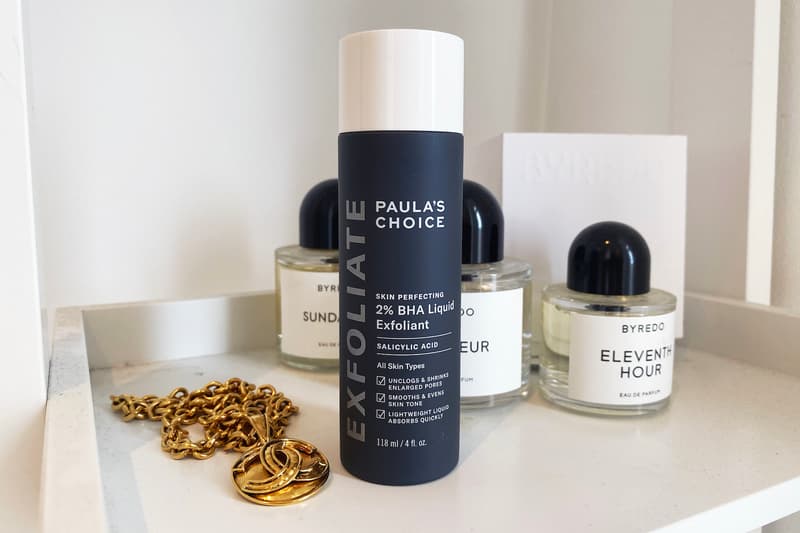 Beauty
Social Media Made Me Try It: Paula's Choice 2% BHA Liquid Exfoliant
Our editor tried the product that is blowing up all over TikTok.
Social Media Made Me Try It: Paula's Choice 2% BHA Liquid Exfoliant
Our editor tried the product that is blowing up all over TikTok.
Before I begin, let me just clarify that I fall for every single trend there is. Since the dawn of time I've been mesmerized by so-called "miracle products," and I've frequently bought into things expecting nothing but raving reviews – always leaving me disappointed.
Now that social media is a part of my daily life, I'm used to seeing products being recommended left and right, often not knowing whether it is actually effective or not – especially when it comes to skincare. After downloading TikTok and spending hours on my "For You" page, I ended up seeing a ton of skincare videos, and several of them were raving about a product from the label Paula's Choice. Intrigued, but not convinced, I purchased a bottle from Space-NK so that I could try it out for myself.
I started off by using a little tab of the toner every other day as a part of my morning routine, before my daily moisturizer and SPF routine. According to the Paula's Choice website, the product is ideal for removing built-up dead skin cells and fighting blackheads, and works well with combination and oily skin, which suits me as my T-zone frequently gets clogged. I had a few initial worries with the toner, especially since I've used a couple of products that really feel like they strip your skin and claim to be exfoliating, but this one felt incredibly light and didn't leave a dry feeling on my face. After approximately two weeks I started noticing that my face looked clear and that the pores on my nose had minimized, following regular use every other morning.
It has been around a month since I started incorporating the Paula's Choice toner into my routine, and I definitely think that the hundreds of TikTok's that I watched knew exactly what they were talking about. A good toner goes a long way, and the full-size toner retails at £28 GBP and will last you a long, long time. If you're looking to add the product to your skin, I'd definitely recommend trying it out.
COP OR DROP: For me this is 100% a cop, and I think the multiple raving reviews across social media are right. I definitely noticed a difference to my skin after a month of using it, and will continue to use the toner as part of my skincare routine.
WHERE TO BUY: The Paula's Choice2% BHA Liquid Exfoliant is available at retailers like Space-NK, where it retails at £28 GBP ($36 USD).