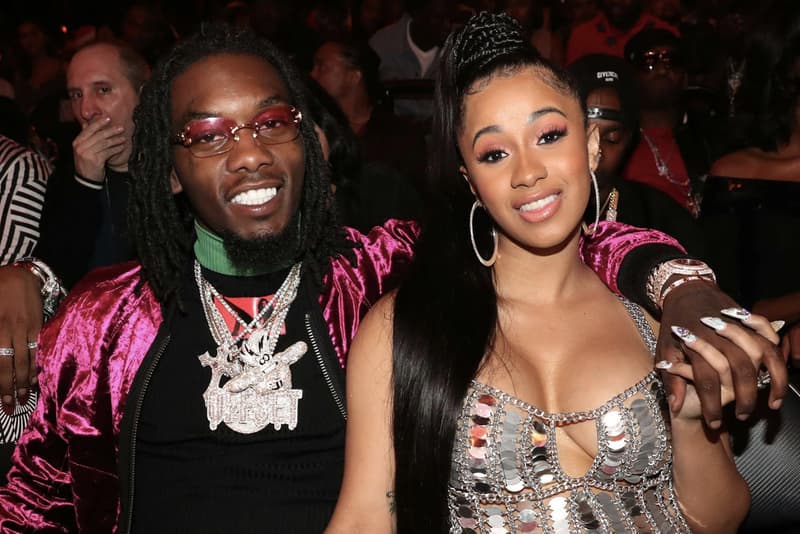 Culture
Cardi B Files for Divorce, Seeking Custody of Daughter Kulture
Ending the three-year marriage.
Cardi B Files for Divorce, Seeking Custody of Daughter Kulture
Ending the three-year marriage.
Rapper Cardi B has reportedly filed for divorce from Offset, seeking primary custody of their two-year-old daughter Kulture. Submitting the papers at a courthouse in Atlanta, Georgia, the "WAP" singer indicated that the two musicians' marriage is "irretrievably broken" after she found out that he had been unfaithful again, according to People.
The news comes after the couple quietly tied the knot back in 2017. About a year later, Cardi B gave birth to Kulture, unveiling a maternity shoot that went viral. There have been significant bumps in her relationship with Offset, as the rapper previously announced that she is no longer with her husband on the day she revealed Kulture to the world in December 2018. The couple later got back together, admitting that they were trying to make their marriage work. In an interview with Vogue last year, Cardi B confirmed Offset's infidelity in the past: "When me and my husband got into our issues—you know, he cheated and everything—and I decided to stay with him and work together with him, a lot of people were so mad at me; a lot of women felt disappointed in me."
In addition to her request for custody, Cardi B is also asking the Migos member to pay child support and all of the legal fees from the divorce, as well as an equitable division of their marital assets. While both have yet to comment on the news, their court hearing is scheduled for November 4.
Share this article