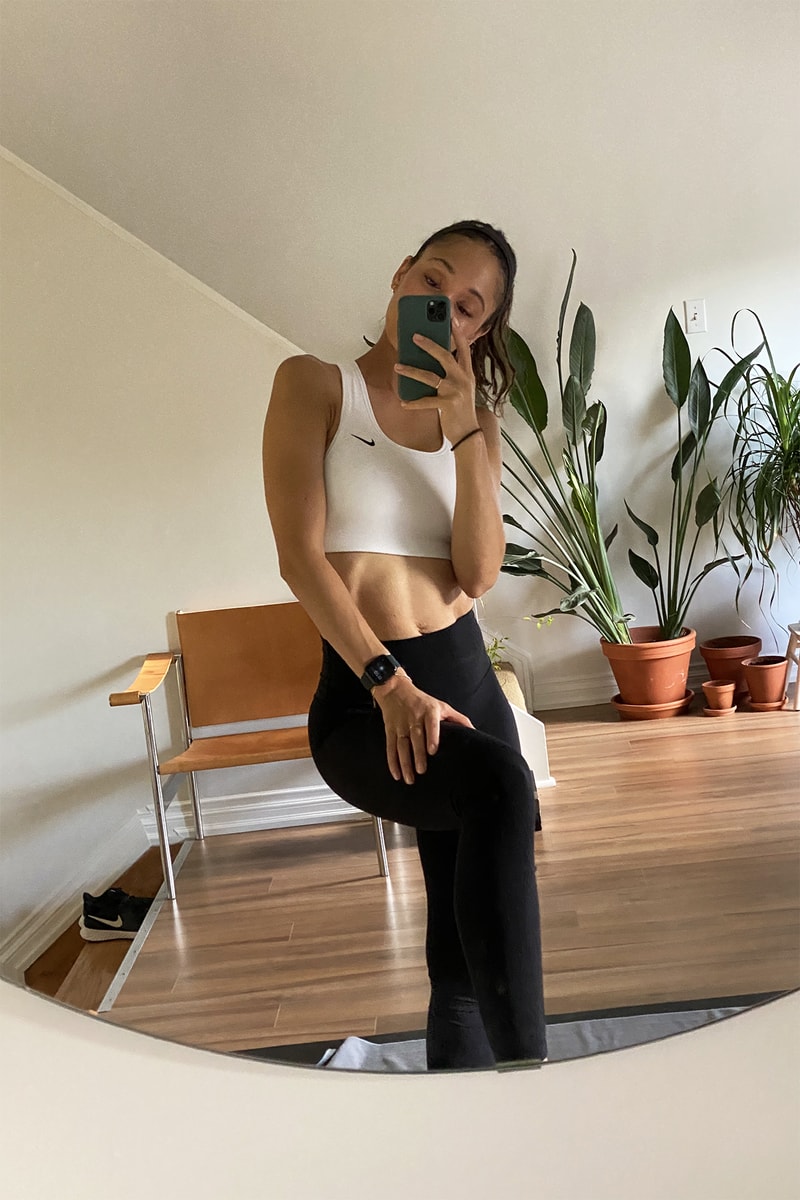 How To Make the Ultimate Post-Workout Smoothie
A holistic nutritionist shares her go-to recipe.
Culture
How To Make the Ultimate Post-Workout Smoothie
A holistic nutritionist shares her go-to recipe.
While the global pandemic has launched our lives into unknown territory, significantly narrowing the scope of daily life as we know it, quarantine life has, however, offered up the opportunity to make more time for exercise and movement. With all the extra time spent at home, there's no excuse not to squeeze in a Zoom or Instagram Live workout before we start our day or in between meetings (at this point, I think it's safe to say we've all mastered the perfect "upper-half" Zoom look). That said, proper nutritional replenishment is essential if we hope to reap all the benefits of those workouts. Though a healthy fitness calendar can help improve our mental health, elevate moods, allow our bodies to properly detoxify, and promote the mobility and longevity needed to age gracefully, it's all simply not possible without a nutritious diet to partner it with.
To help us take our fitness efforts to the next level, a balanced blend of protein, healthy fats, vitamins and minerals will not only sustain us post-workout, but it can also enhance our ability to be as effective and productive as possible, both inside and outside the virtual gym (let's be real, living room). At the end of the day, we're all just trying to live our best lives here. Enter the ultimate post-workout smoothie, which will assist you in your efforts to do just that.
Nutrient Profile
Oat milk provides a great base, as it has a smooth creamy texture and natural sweetness for taste.
Fermented plant protein is going to be a lot easier on our stomach, though your choice of protein powder will do just fine. Since the fermentation process does the majority of the digestion for us, if you choose a fermented protein powder, it can decrease your chances of potential bloating.
Collagen is the most abundant form of protein found in the human body. For that reason, it is the perfect combination of amino acids for the rebuilding and repairing our muscles require after a workout. In fact, it's a required component in this process. Furthermore, pairing it with our plant protein offers a broad amino acid profile, giving our muscles a wide range of building blocks to use as they work to tone and repair.
Banana is a great source of glycogen, a natural sugar that helps our bodies repair and rebuild damaged muscles.
Maca is a full-on superfood and a wonderful adaptogen. Adaptogens are unique in that they provide our bodies with whatever they need in the context of our circumstances in order to keep us balanced. So whether we need help recovering from mental or physical stress, or need a boost in energy levels when we're depleted, adaptogens have us covered. In addition, Maca can help elevate our mental function and boost our athletic performance.
Peanut Butter, in comparison to all nuts, have the highest levels of protein hands down, making it the perfect ingredient to include in our smoothie where muscle repair is concerned. If you are allergic or intolerant to peanuts, almond butter is a great alternative. If it's available to you, organic and raw nut butter will always offer the highest levels of nutrients.
Coconut Butter is the meat of the coconut and therefore is considered a whole food. This means we'll be benefiting from the entire nutrient profile of the coconut. Coconuts offer a wide variety of benefits including boosting metabolism and energy levels. They are packed with healthy fats to help stabilize our blood sugar levels. Coconuts are also particularly high in potassium (energy) and magnesium.
Cacao Powder is also a very powerful superfood with a laundry list of incredible benefits. In the context of our post-workout smoothie, cacao is going to help multiply the bifidobacteria in our stomach, which have great anti-inflammatory benefits — exactly what our muscles need after a workout and will help reduce potential soreness. Cacao is also very high in magnesium, which will have a calming and relaxing effect on the body, namely our muscles. Again, ideal for post-workout soreness.
Lecithin is a healthy and important fat. At a cellular level, lecithin can be found throughout the body and has the unique ability to control the flow of nutrients and waste in and out of our cells. It's also crucial to our central nervous system and helps to maintain fast and powerful connections between the neurons within our brain. This will help to keep us sharp and mentally alert, certainly helpful after a tiring workout.
MCT Oil is perfect post-workout, since it enhances and sustains energy levels and improves protein synthesis, meaning it will help us break down and utilize the amino acids our muscles rely on after a workout.
Ingredients
350 ml Unsweetened oat milk
1 scoop Fermented plant protein powder
1 scoop Collagen powder
1 Banana
1 tsp Maca powder
1 heaping tsp Peanut butter
1 heaping tsp Coconut butter
1 heaping tsp Cacao powder
½ tsp Lecithin granules
½ – 1 tsp MCT oil
For extra cooling vibes, add ice cubes
Directions
1. In a blender or food processor, combine all ingredients.
2. Blend on low for 10-15 seconds, or until the ingredients are nicely combined.
3. Slowly increase speed to medium-high for 45-60 seconds, or until desired consistency is reached.
4. Pour into your favorite (and tall) cup and enjoy.
---
Carter Reid is a Toronto-based holistic nutritionist, mother of one, fitness enthusiast and lover of elegance in life and at home. She is the founder of The Wellnss Practice, a private virtual nutrition practice and digital community that aims to empower and mobilize women towards their highest potential by teaching them how to make optimal wellness a consistent practice in their daily lives. You can connect with Carter on her Instagram and The Wellnss Practice's website.
---
Share this article