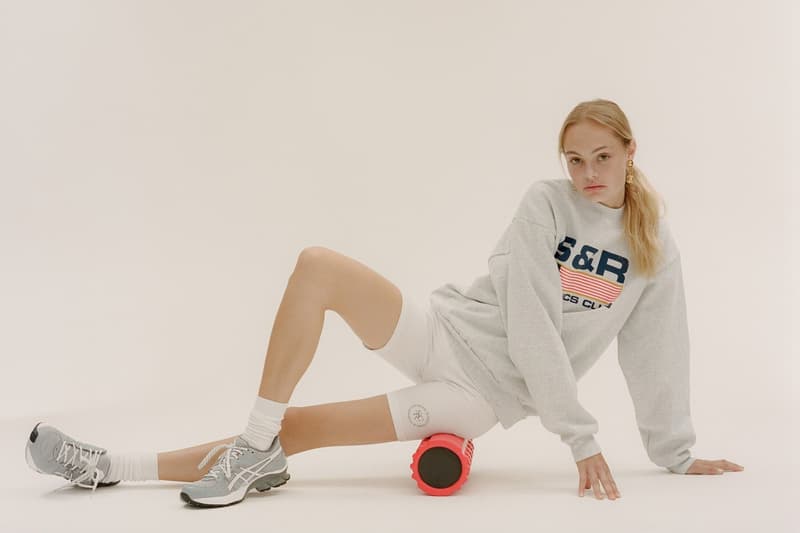 The 8 Best Livestreams for Your At-Home Workouts
These videos will help you stay active.
While many gyms have to close temporarily due to the coronavirus outbreak, a number of Instagram and YouTube livestreams hosted by fitness and yoga instructors are here to help you stay active with various at-home workouts. If you're looking for exercise ideas to try during self-isolation, read on for eight IGTV videos and livestreams you can add to your schedule for getting your daily dose of endorphins.
While you're here, check out some tips on how to work from home the right way while practicing social distancing, as well as 10 things you can do to fight boredom and anxiety during this trying time.
Barre3 is set to host a series of interactive workout sessions in coming weeks. The studio is also offering a free 15-day online trial allowing users to access hundreds of at-home workouts. Sign up for the free trial here.
Join Barry's CEO Joey Gonzalez, Vice President of Curriculum Chris Hudson and the studio's instructors for equipment-free, total body workouts you can do at home. Tune in to Barry's IGTV channel to find these heart-pumping routines.
From morning stretches to toning and sculpting workout routines, tune in to P.volve's Instagram Live to train at home. The fitness studio is also offering 30 days of free streaming to all new members — sign up on its website with the code "OnePvolve."
Steph Claire Smith and Laura Henshaw's Keep It Cleaner is offering free live online workouts. These at-home sweat sessions require no equipment, but are guaranteed to get your heart racing. Join the KIC team every Wednesday and Friday at 7 a.m. ADST on Facebook Live or Instagram Live.
Founder of KICHGO Kit Rich​ will be hosting live workouts daily on her YouTube channel until the end of March. The fitness instructor will curate a variety of routines to diversify each session. Catch her on YouTube Live daily from now until March 31 at 8 a.m. PST.
Julia Stern will be hosting a live cardio boxing and strength workout class on Obé's Instagram on March 21 at 12 p.m. EST. For more fitness classes, use the code "JULIA100" to get a free month subscription of Obé's resources.
Yoga teacher and personal trainer Shona Vertue will be conducting live workouts on her YouTube channel and performing different routines every day. After each session, Shona will host a short live Q&A segment to interact and chat with her viewers. Tune in to her YouTube Live from Monday to Sunday at 7 a.m. GMT (schedule is subject to change).
For those based in the EU and the UK, you can now access Taryn Toomey's The Class "Digital Studio" and stream its live workout sessions on its website. Instructors will guide you through movements to help stabilize your mind. Sign up for a free two-week trial of The Class' "Digital Studio" workout classes online.
Share this article