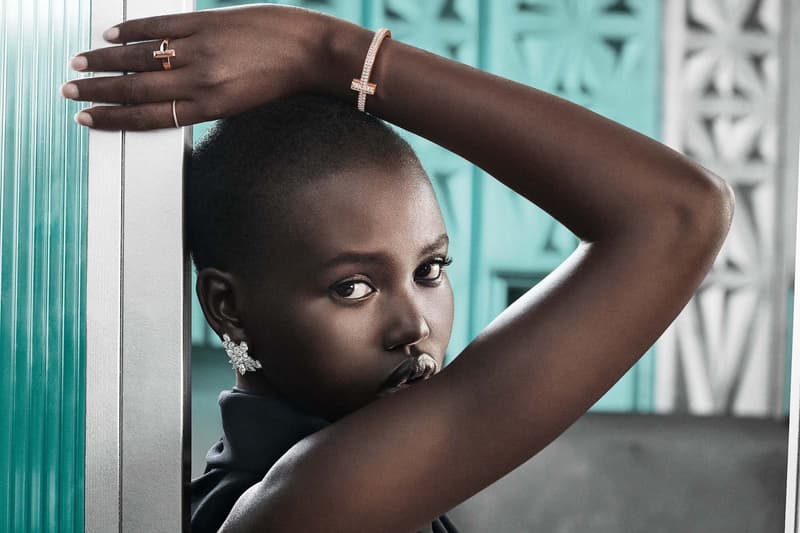 1 of 3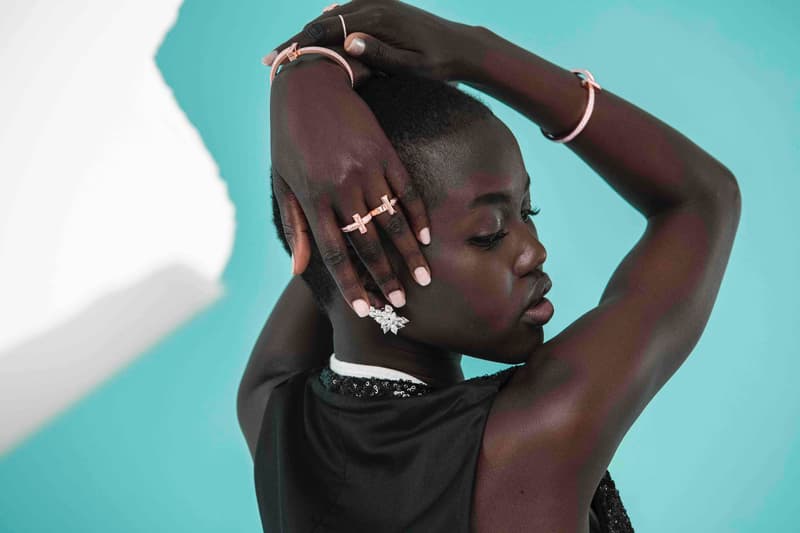 2 of 3
3 of 3
Fashion
Adut Akech Is the New Face of Tiffany & Co.'s T1 Collection
Read our interview with the model here.
Adut Akech Is the New Face of Tiffany & Co.'s T1 Collection
Read our interview with the model here.
Luxury jewelry giant Tiffany & Co. has just launched its new T1 collection, which features some of the label's most iconic designs that have been key to the house since the early 1980s. Fronted by none other than Adut Akech, the campaign highlights the signature pieces that are both luxury and timeless, arriving in 18k rose gold as well as 18k white and yellow gold styles.
Take a look at the campaign images in the gallery above, and read our exclusive interview with Adut Akech below.
Where did your relationship with Tiffany & Co. begin?
I have been travelling the world for years now and of course learned about Tiffany's very early on. I have always admired the timelessness of the pieces and the brand. Once my agency, The Society, helped me book my first campaign with them I fell in love and got to experience Tiffany's luxury first-hand.
What has your quarantine looked like? What's been the biggest changes for you?
I was quarantined with my mother and siblings in Adelaide. In the beginning it was surreal and I focused on turning my time at home into quality bonding and catch up time with my younger siblings as I am rarely home for large amounts of time. As weeks turned to months, I channeled my anxiety into home projects to help my mother in my absence. Although I feel I accomplished things and am grateful for quality family time, it was extremely challenging personally and emotionally to be extracted so completely from my usual, crazy – traveling life. I have such respect for those on the front lines of this battle.
How do you think the modelling and fashion industries will have changed post-COVID-19?
This pandemic has hit our industry hard making the simplest of things much more difficult. The industry has had to scale back productions in a large way to keep people safe. This inability to travel between certain countries also has a major impact on so many designers and models.
What was it like shooting the latest Tiffany campaign? How does it feel being the face of such an iconic brand?
It is an absolute honor to be a face of such an iconic and elegant brand. Being on set with such an amazing team of individuals was such an incredible experience!
What's been your biggest challenge navigating the modelling industry and do you have any advice for young girls looking to break into the industry?
I have spoken publicly about the importance of maintaining my mental and physical health which can be a struggle when one travels as much as I do. It can be difficult travelling every day and being away from my family for such long periods of time, as I am extremely close with my siblings and mother. At the end of the day I am lucky enough to be able to now take care of my family with all of my hard work, but I still miss them!
I always tell younger girls looking to break into fashion to stay true to yourself and don't to give up. Fashion is a great platform for many personalities and talents and is a space for those to be themselves!
Share this article